Mono Roof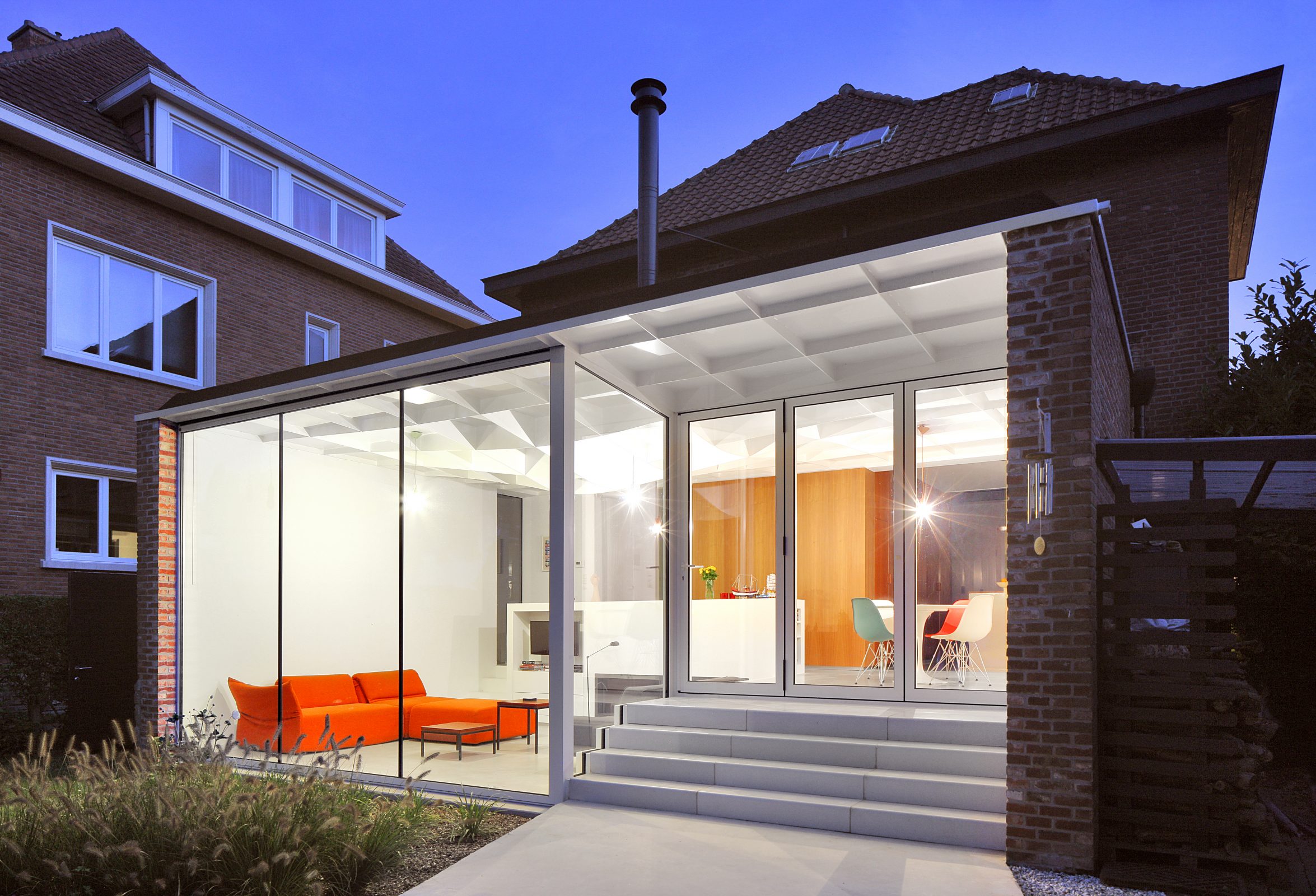 © Sanne Peeters & Wim Francois
This Prefabricated Steel Ceiling was installed as part of a home renovation in Leuven, Belgium. The ceiling is a demonstration of ORG's work in advanced manufacturing and digital fabrication. The curvilinear grid shell roof consists of 20 unique steel plate profiles. The profiles were manufactured by a computer-controlled water-jet steel cutter, then painted and assembled off-site in an environmentally controlled warehouse to optimize precision. After completion, it was shipped in two pieces and easily installed. The result is a structurally precise and elegant interior that gives a unique quality and dimensions to both natural and designed lighting.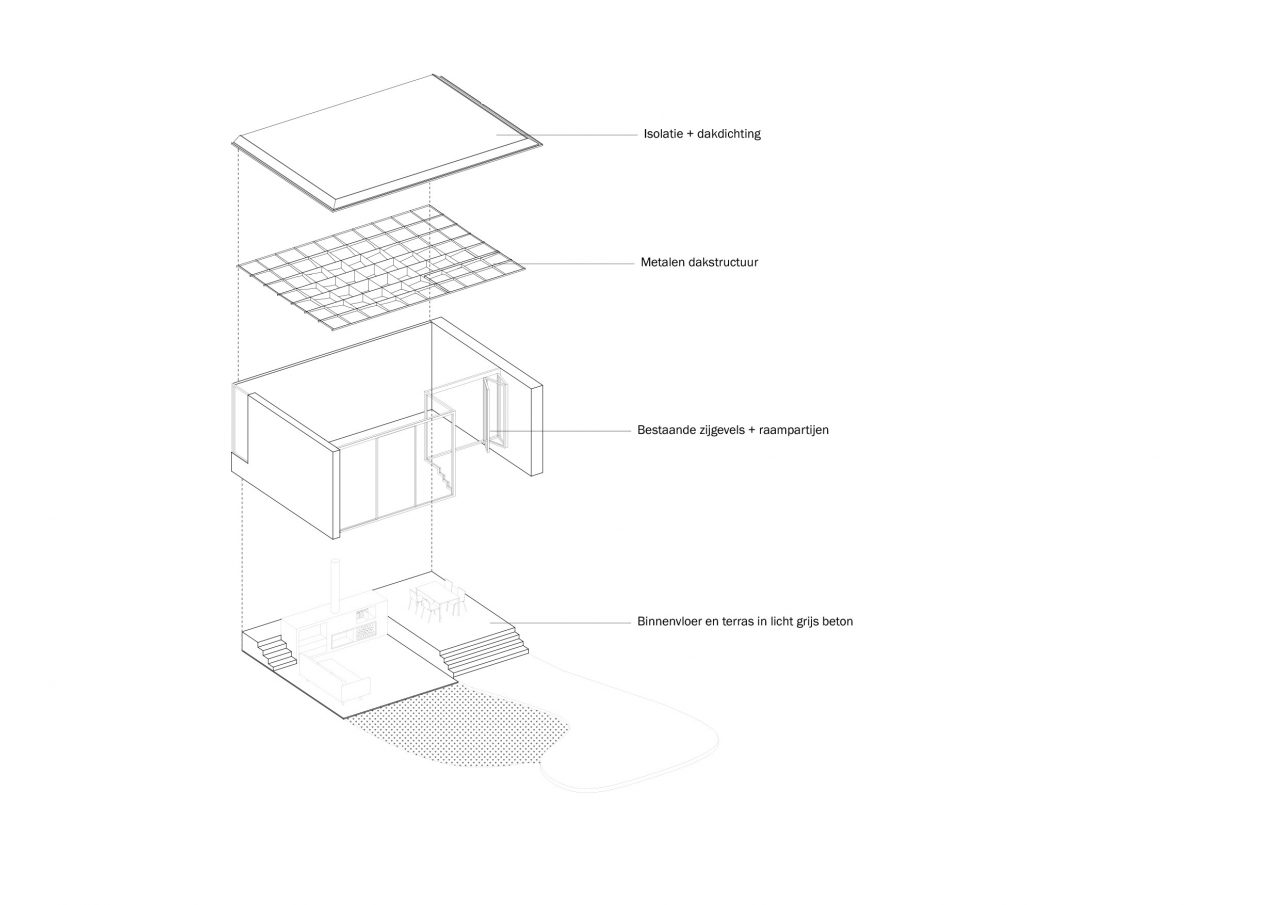 Mono Roof in relation to volumes and elements
The clients wanted to expand their living quarters and expand access and visibility to their outdoor garden. The existing 1960's expansion at the back of the house had become obsolete, cold, and dark. The roof was no longer waterproof, and the structural design provided small windows to the garden.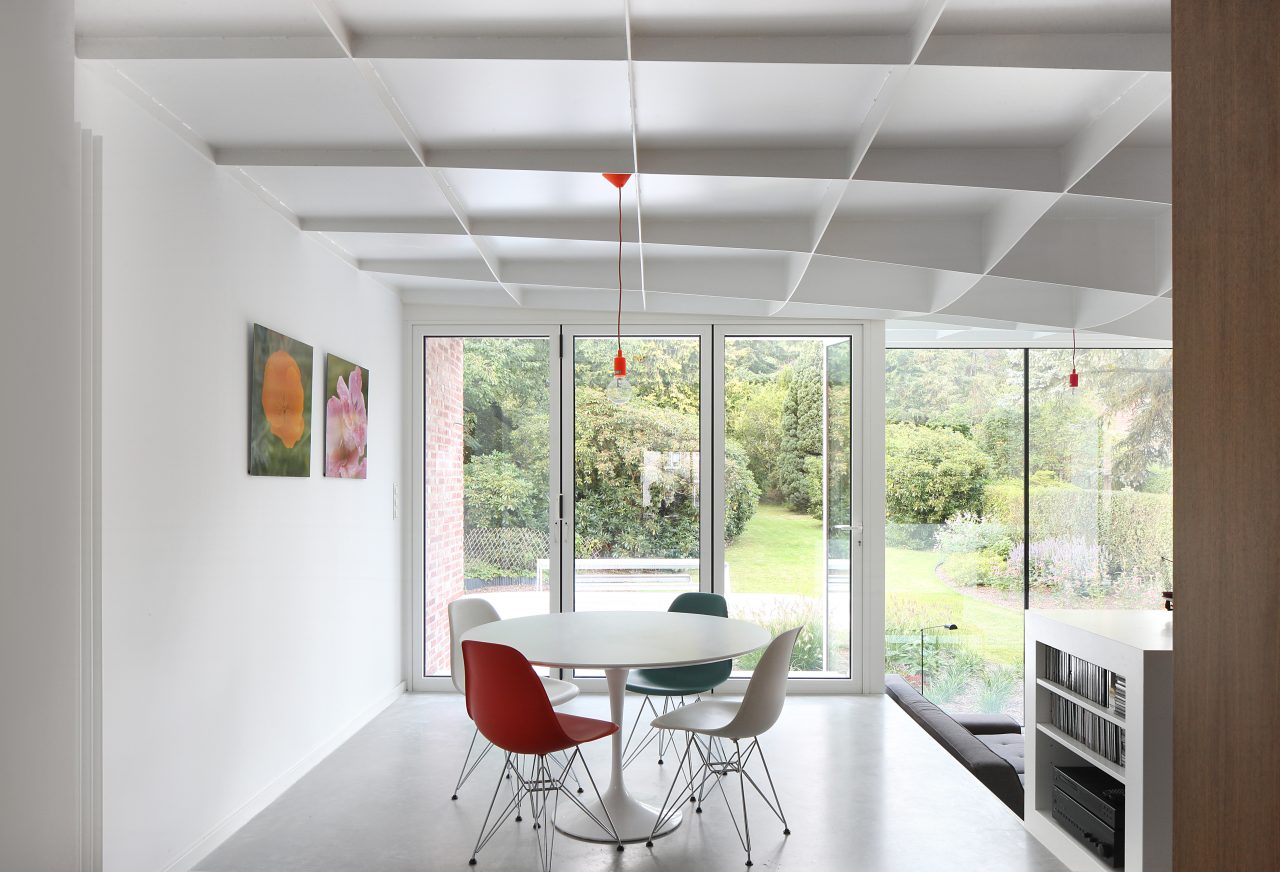 © Sanne Peeters & Wim Francois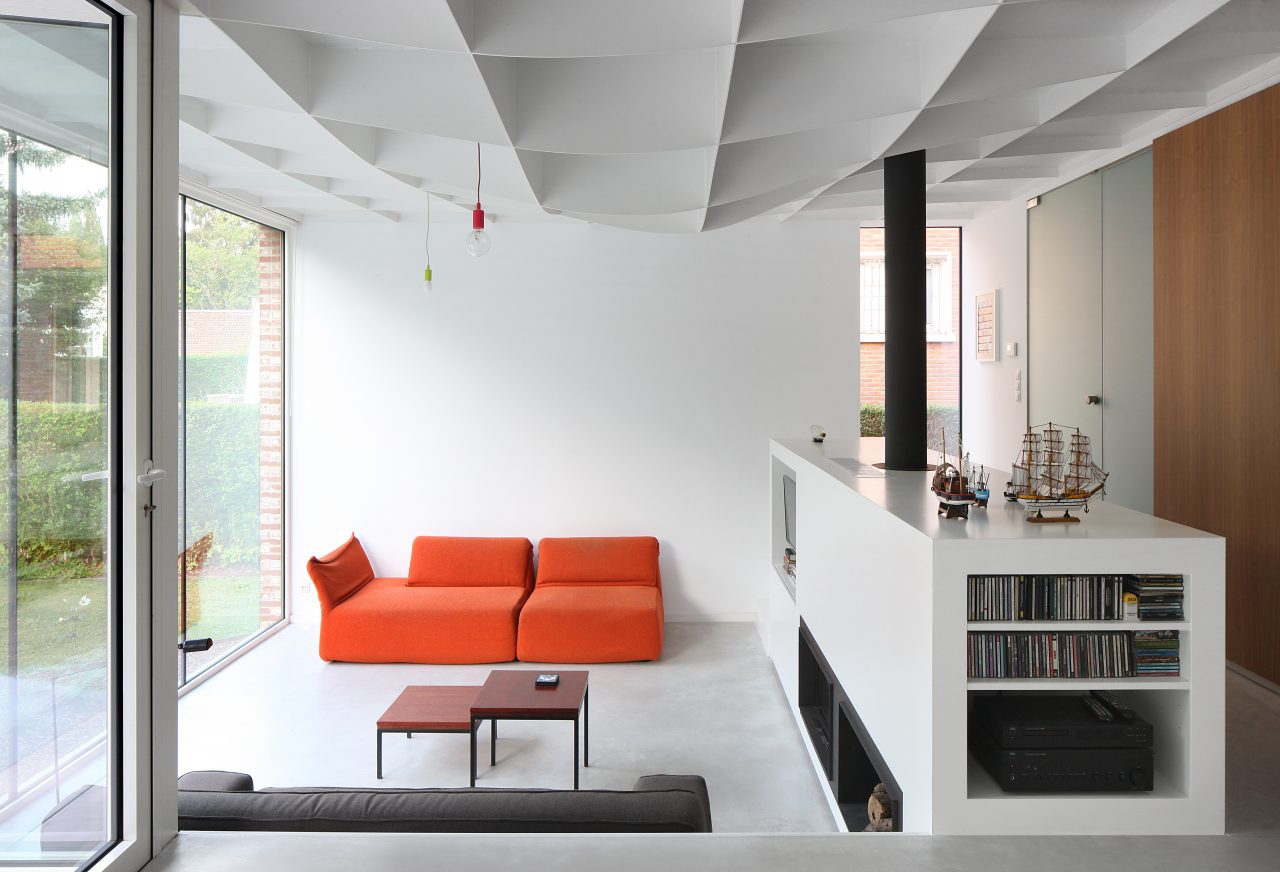 © Sanne Peeters & Wim Francois
The Prefabricated Steel Ceiling is also a roof, with new insulation and a new waterproof membrane installed above as a single unit. The singular plate rests on three existing walls allowing for a fully glazed façade that opens to the garden. The steel plate allows a minimal roof structure, with loads in tension as a reverse curvature. The structural section, with loads greatest in the center of the roof, protrudes into space as opposed to above, thus allowing the addition to comply with new building code height restrictions. At its edges, the roof is thinnest, which maximizes glazing towards the garden and makes a seamless connection between the new lowered floor and the existing level of hall and kitchen.
Image / Photo credits
Sanne Peeters and Wim Francois
Collaborators
Melens Dejardin, UTIL, Rolf Van Steenwegen (UTIL)
Team
Alexander D'Hooghe, Natalie Seys, Luk Peeters, Sanne Peeters, Joseph O'Connor, Larisa Ovalles, Wim François