New Meadowlands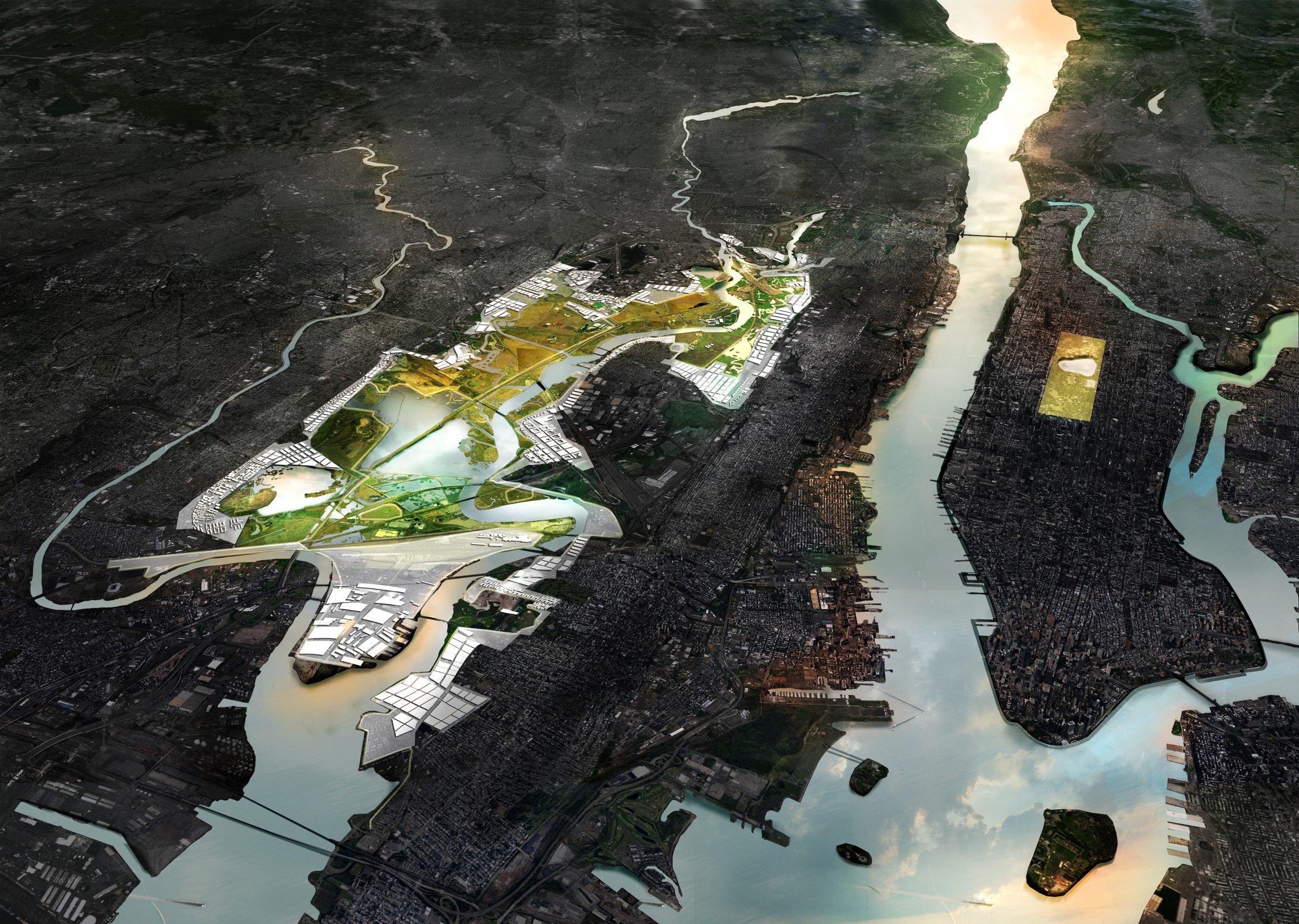 The New Meadowlands project is an implementation pilot project awarded to the State of New Jersey as a result of CAU MIT, ZUS, and Urbenstin winning Rebuild By Design competition proposal. The pilot area includes South Hackensack, Little Ferry, Teterboro, Moonachie, Carlstadt. All municipalities identified as most threatened by storm and flood events as well as a range of other social, economic, and/ or environmental challenges.

The pilot area is within two main tidal watersheds: Berry's Creek and the Hackensack River. The Berry's Creek watershed is currently and historically heavily industrialized, with superfund sites and many soil contaminants. The Hackensack River watershed is largely residential, with some industrial logistics facilities.
The project is strategized to prevent flooding from the coastal flooding events (i.e., Superstorm Sandy), and more typical inland or rainwater events. A multi-functional berm is proposed to create a "wall" to protect against sea-level rise and storm surges. Green infrastructure strategies, such as bioswales, rain gardens, retention ponds on athletic fields, etc., are incorporated into a network of public space improvements which help to slow the run-off of rainwater into the storm sewer system and river systems.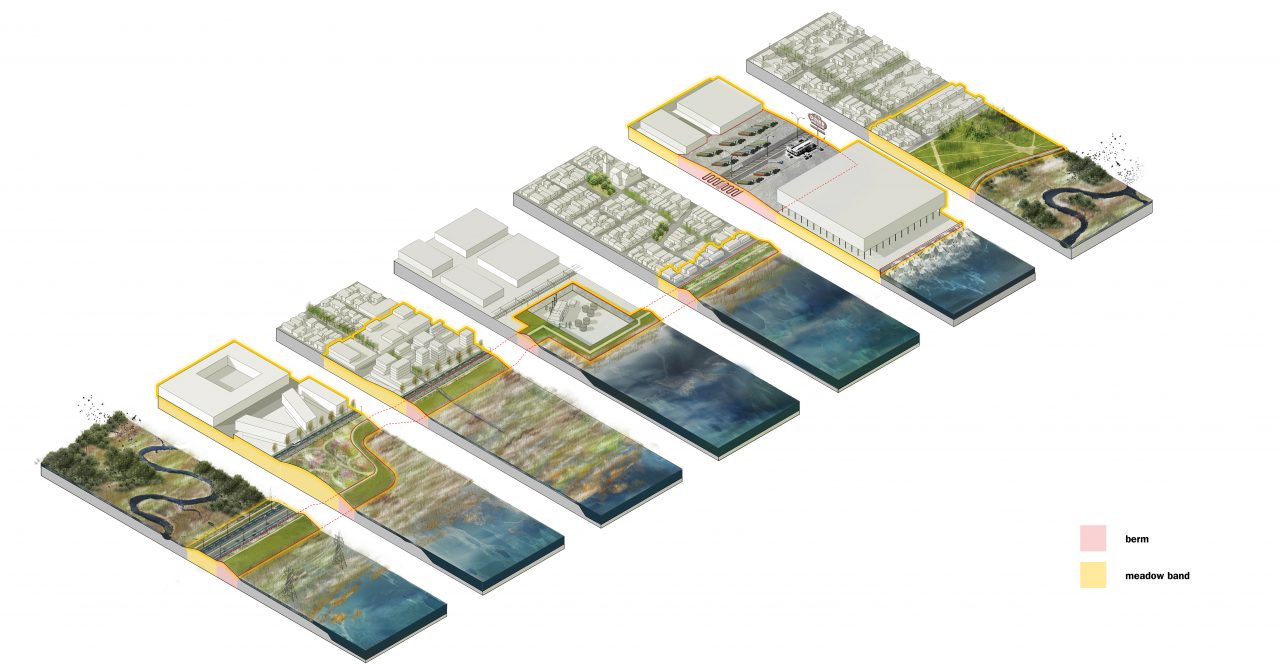 To achieve these aims ORG engaged in GIS mapping and analytics to create realizable strategies that align with actionable data as well as real estate and cost-benefit analysis to ensure decisions were financially healthy choices. Additionally, we engaged in several rounds of research-based landscape and infrastructure design to build resilient projects with responsible staging.
Team
Alexander D'Hooghe, Kobi Ruthenberg, Aaron Weller, Daphne Binder, Daniel Haidermota
Clients
New Jersey Department of Environmental Protection
Mission ORG
Urban Research, Feasibility Study, Stakeholder MGMT
Image / Photo credits
MITCAU+ZUS+Urbanisten
Program
Public Space, Infrastructure, Landscape
Collaborators
ZUS (Zones Urbaines Sensibles), AECOM, Massachusetts Institute of Technology, De Urbanisten, Matrix, HDR