Broeklin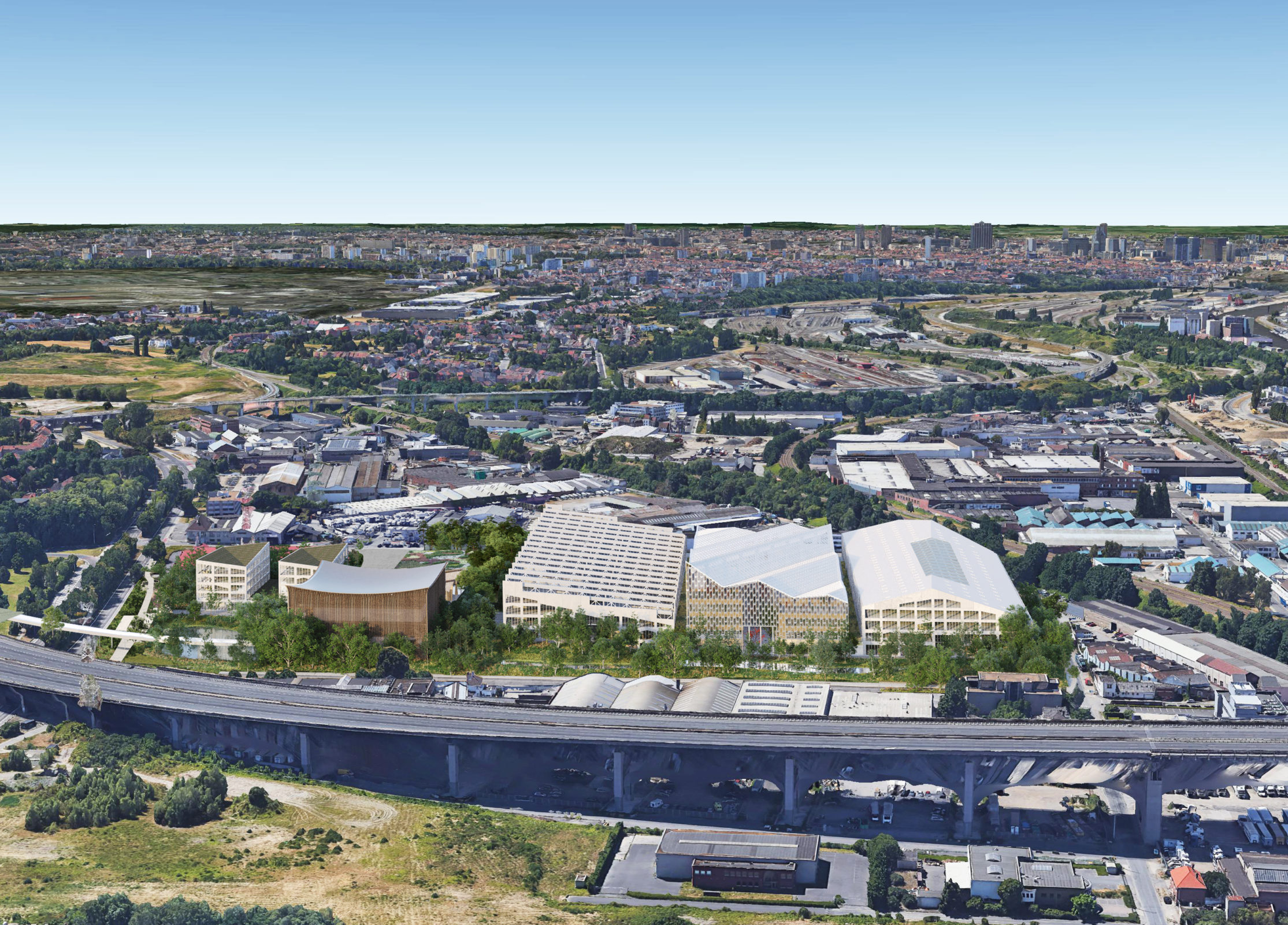 Broeklin project overview
Broeklin is a post-industrial brownfield site, within the former industrial heart of Belgium on the northern periphery of Brussels. It's a site that's heavy with abandoned infrastructure enclosed by railways and elevated highways. It has high unemployment and poverty rates, is heavily polluted, and is often crippled by flooding and congestion. In 2018, ORG prepared a strategic masterplan that included a circular programmatic guide and sustainable urban design scheme to transform the area. The design process engaged stakeholders to negotiate a collective vision that included private investors, the local community, and local authorities.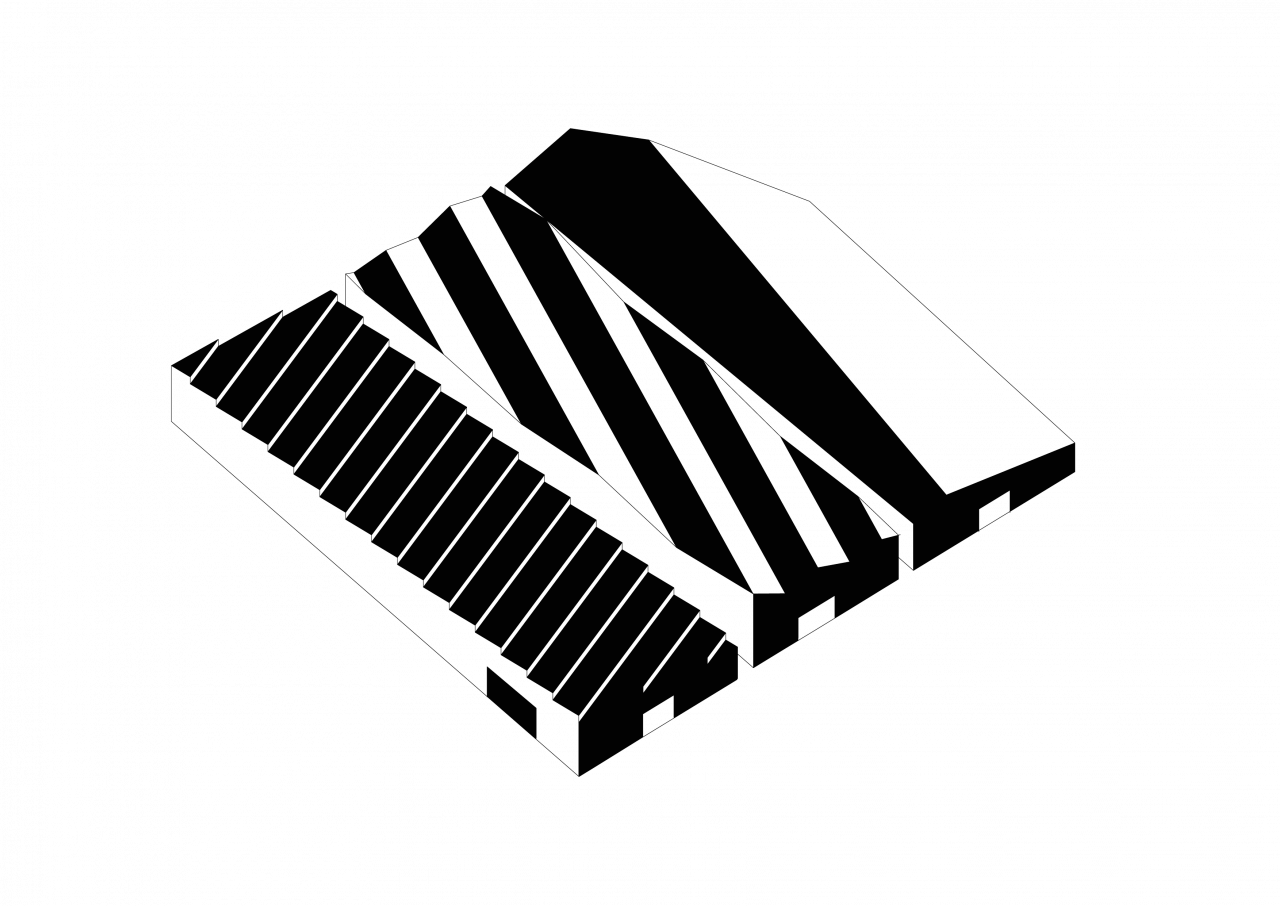 Circular halls for the Broeklin Makers Market district
The collaborative work culminated in a widely supported Makers District focused on the combination of education, innovative manufacturing, production activities, and mass customization of consumer goods. This novel type of industrial activity is complemented with spaces for performing arts, music, and recreation. This mix of functions creates opportunities for a circular economy. The combination of production and consumption requires a new architectural typology. ORG designed a series of large, multistorey industrial halls, with spaces for makers market stalls on the ground floor. Each hall is based on the same plan and composed with the same elements but with a different architectural identity through different structural shapes. This makes every hall unique, thus expressing the customization concept of the business case.
The halls are set within a green framework, that penetrates through the buildings, and provides ecological functions. Hundreds of trees will be planted along with a series of wadi's and ponds, to restore part of the historic valley of the Woluwe and Zenne rivers. Visitors will be able to participate in the creation of products, interacting with producers on tailored specifications. Makers will be able to manufacture items on-site, lowering waste and over-production, all while contributing to a shared resource/waste loop from other neighboring businesses.
This 'makers market' design works to combine the historically detached & spatially separated processes of production and consumption. Broeklin will be at the center of an industrial paradigm shift for Belgium. All traditional economic sectors are represented in Broeklin, including farming, manufacturing, services and retail, education, and arts. This rich system of complementing functions stimulates short chain systems and cross-links between the sectors.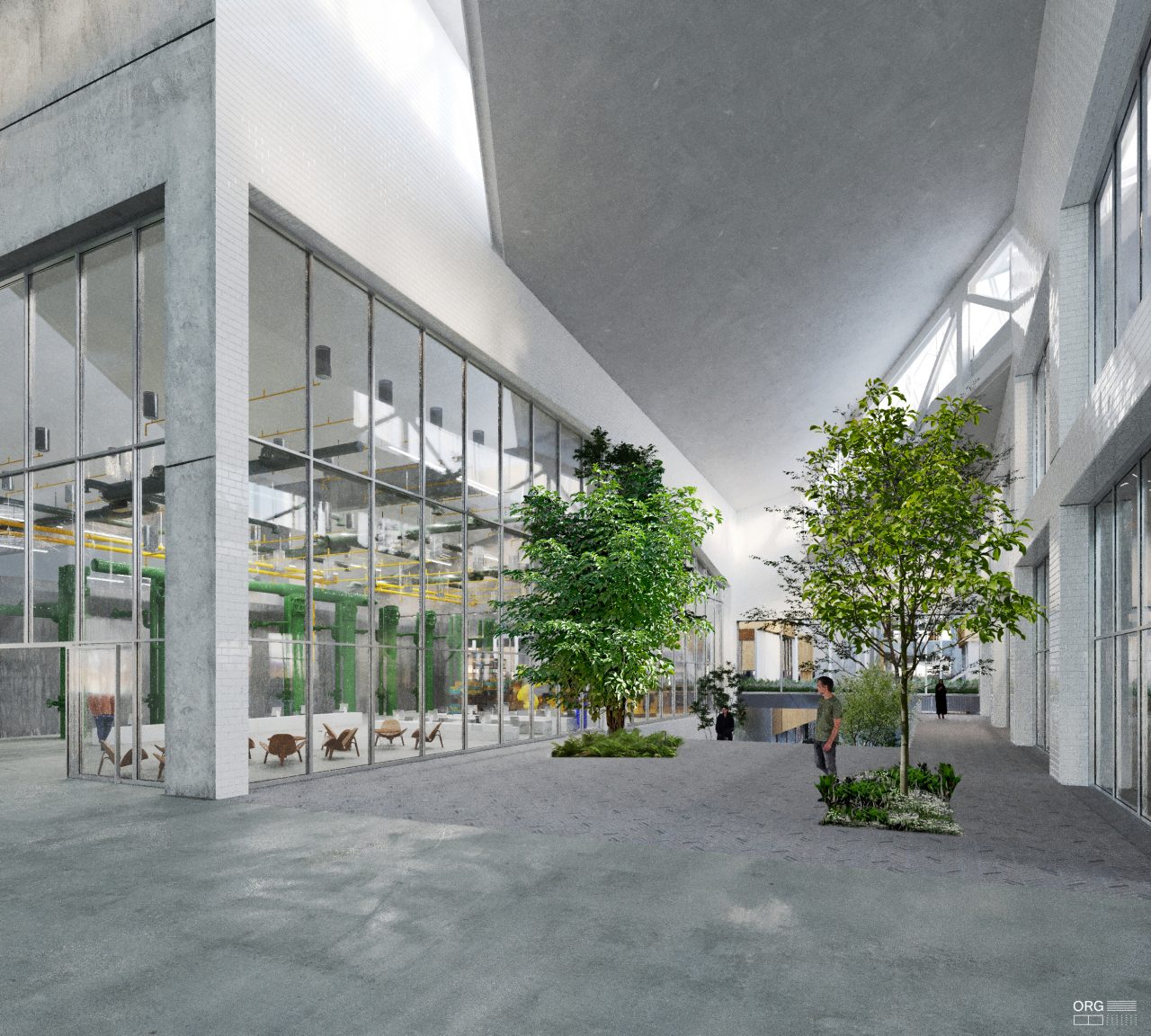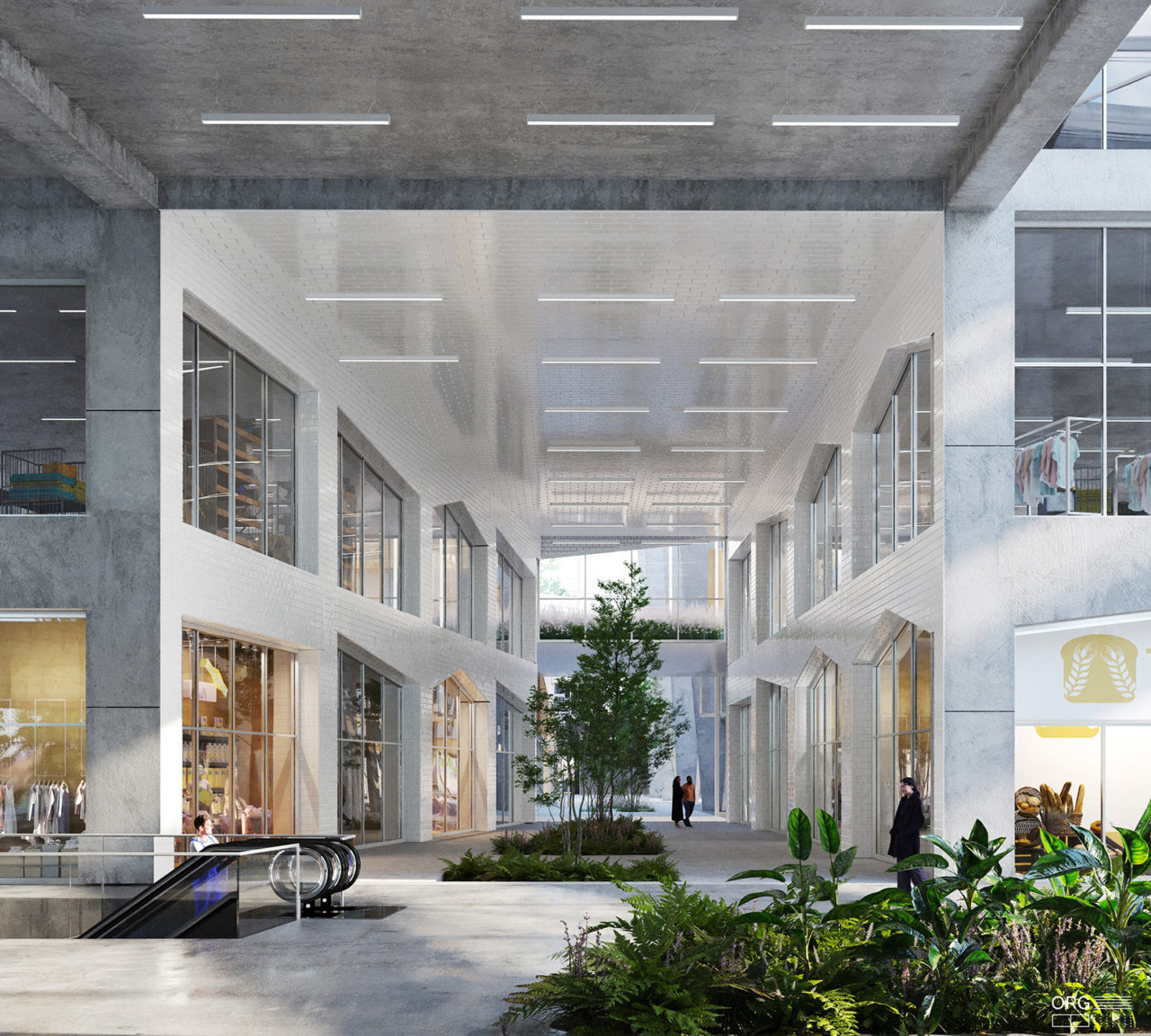 Location
Machelen, Belgium
Program
Commercial, Public Space, Public Service
Mission ORG
Architecture design, Stakeholder MGMT
Team
Alexander D'Hooghe, Luk Peeters, Natalie Seys, Hendrik Bloem, Sander Aelvoet, Birgit Clottens, Milda Paceviciute, Doras Alver, Jelle Potters, Jonas Hoegner, Aleksandr Čebotariov, Ricardo Avella, Thomas Hawer, Jana Coeckelberghs, Britt Van Rompaey
Collaborators
Bas Smets Landscape Design, Jaspers & Eyers Architects, Antea Group, VK Engineering