Center for Agricultural Transformation (CAT)
The Centre for Agricultural Transformation (CAT) is an ambitious initiative that aims to turn around agricultural technology amongst Malawian smallholder farmers and unhook Malawi from tobacco farming to alternative livelihoods (Thomas Ermacora, Clear Village Founder). CAT is the pilot research and development facility that is envisioned as an anchor institution in the agriculture technology (ag-tech) innovation ecosystem. Here, experimentation and imagination take place in a regional hub for science, technology, and innovation. The project is located on 4 ha of land on the NRC Campus (the University of Agriculture and Natural Resources), in Lilongwe. The design challenge was to create an architecture that responds to the logic of the program, its location, and climate. Architects ORG Permanent Modernity met this challenge by designing a sustainable center with flexible and attractive work environments.
The CAT site is an interface between the academic campus of the NRC and the surrounding farms. Its position, at the edge of the campus, makes it easily accessible to a variety of actors. Main entrances welcome people to enter the building both from the surrounding farms/villages and from the Campus sides. The building is organized as 4 different entities wrapped around a central and covered courtyard. The courtyard is the heart of the building in which people meet, exchange ideas, teach, and learn...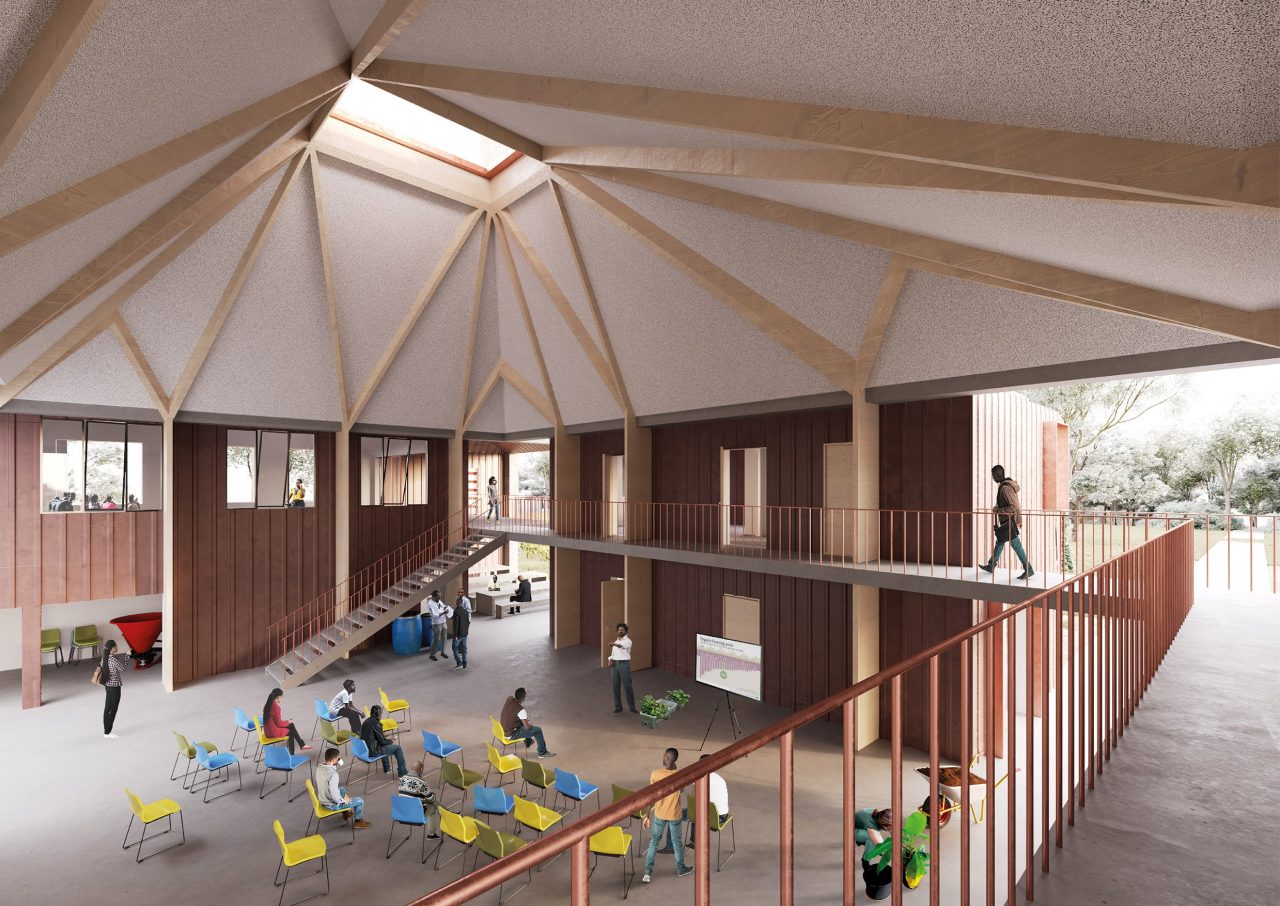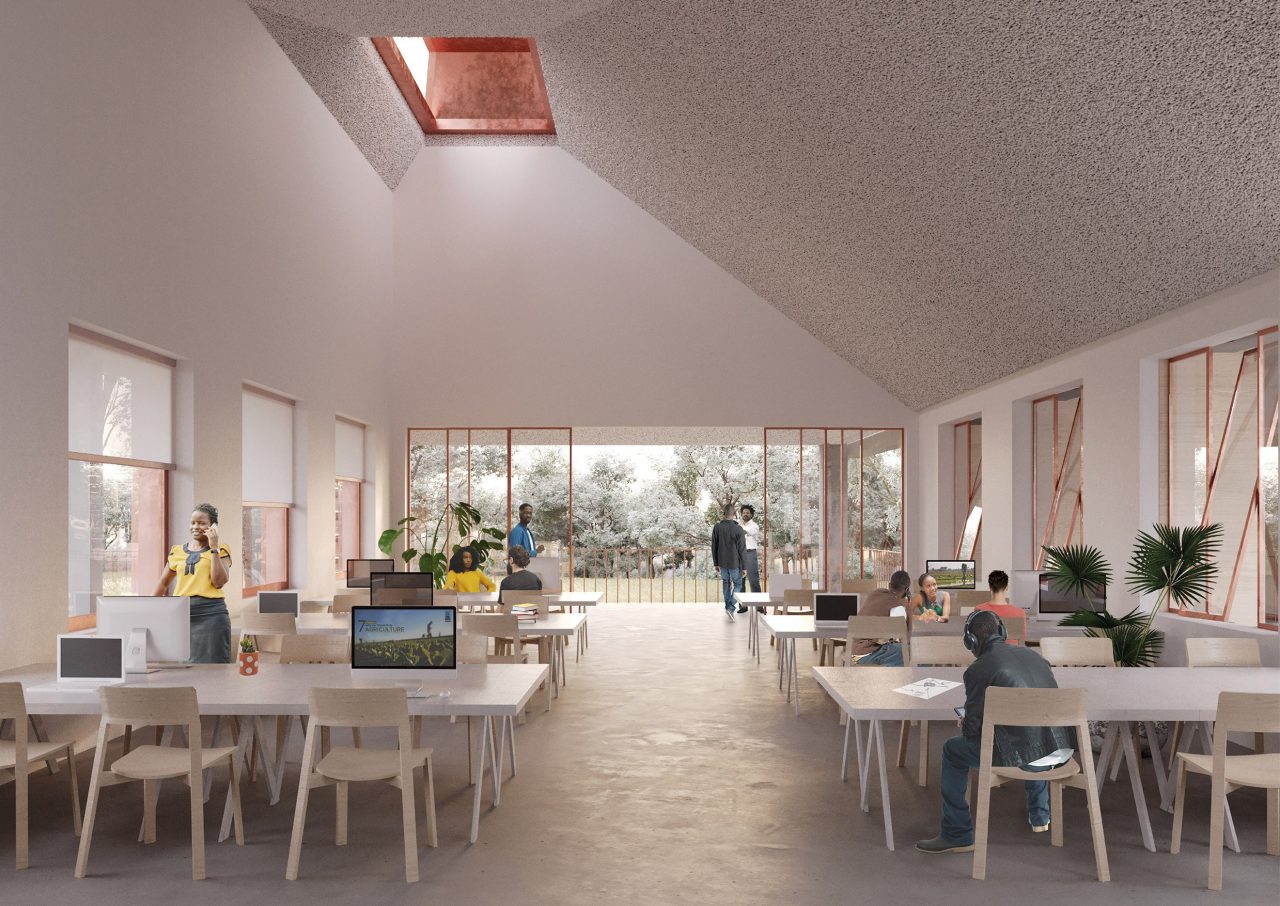 This space constitutes the heart of the building and provides a room to display information and innovations. CAT has no corridors to better stimulate social interactions between users and to encourage active participation. The building, with its iconically shaped roofs, is to be a landmark that echoes the natural landscape of the Lilongwe valley and its isolated mountains scattered around the valley. Copper cladding was used as one continuous finishing material, uniting both the façade and the roofs, and giving a welcoming and monolithic impression. On each of the roofs is mounted with a roof-over clerestory that helps the daylight comfort as well and enhancing the stack ventilation process.
Location
NRC Campus – Lilongwe, Malawi
Area
4 Ha site – Building of +/- 1200 m²
Collaborators
Transsolar Climate Engineer, ImDesigns
Mission ORG
Architecture design
Team
Alexander D'Hooghe, Luk Peeters, Isabelle Matton, Hendrik Bloem, Heinrich Altenmueller, Aleksandr Čebotariov, Kobi Ruthenberg
Clients
The Foundation for a Smoke-Free World (FSFW)
Related Updates
CERTIFICATE ARCHITIZER A+ AWARD FOR ORG - FINALIST
06.2022