Center for mental health Ahasverus vzw
An early 20-century cottage-style villa in the town center has been renovated and extended to serve as a mental health facility in Asse. Preserving the prominent character and the pastoral setting, ORG designed a new base, with either a transparent and reflective siding that faces the park and public side, and a strong, brick facade facing the neighboring houses.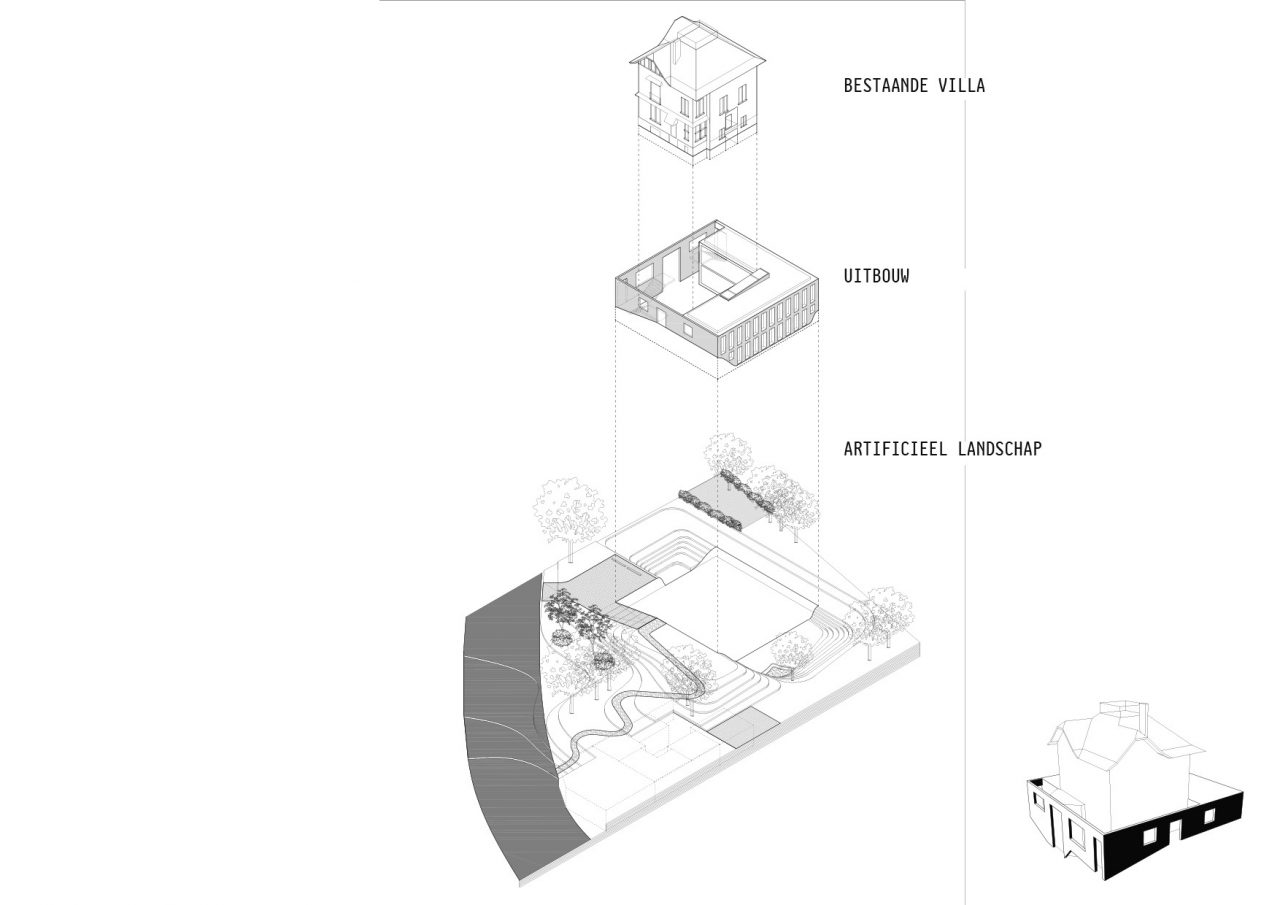 Axonometric design scheme
Within the current zoning plan, restrictive conditions apply to any major expansion, stipulating that only half of the available volume may be visibly added. Besides, the building is included in the inventory of architectural heritage. To work within these constraints, a more recent extension to the building was demolished at the rear of the building to provide a new half-sunken building with a new landscape setting on the least visible and least qualitative sides of the old building.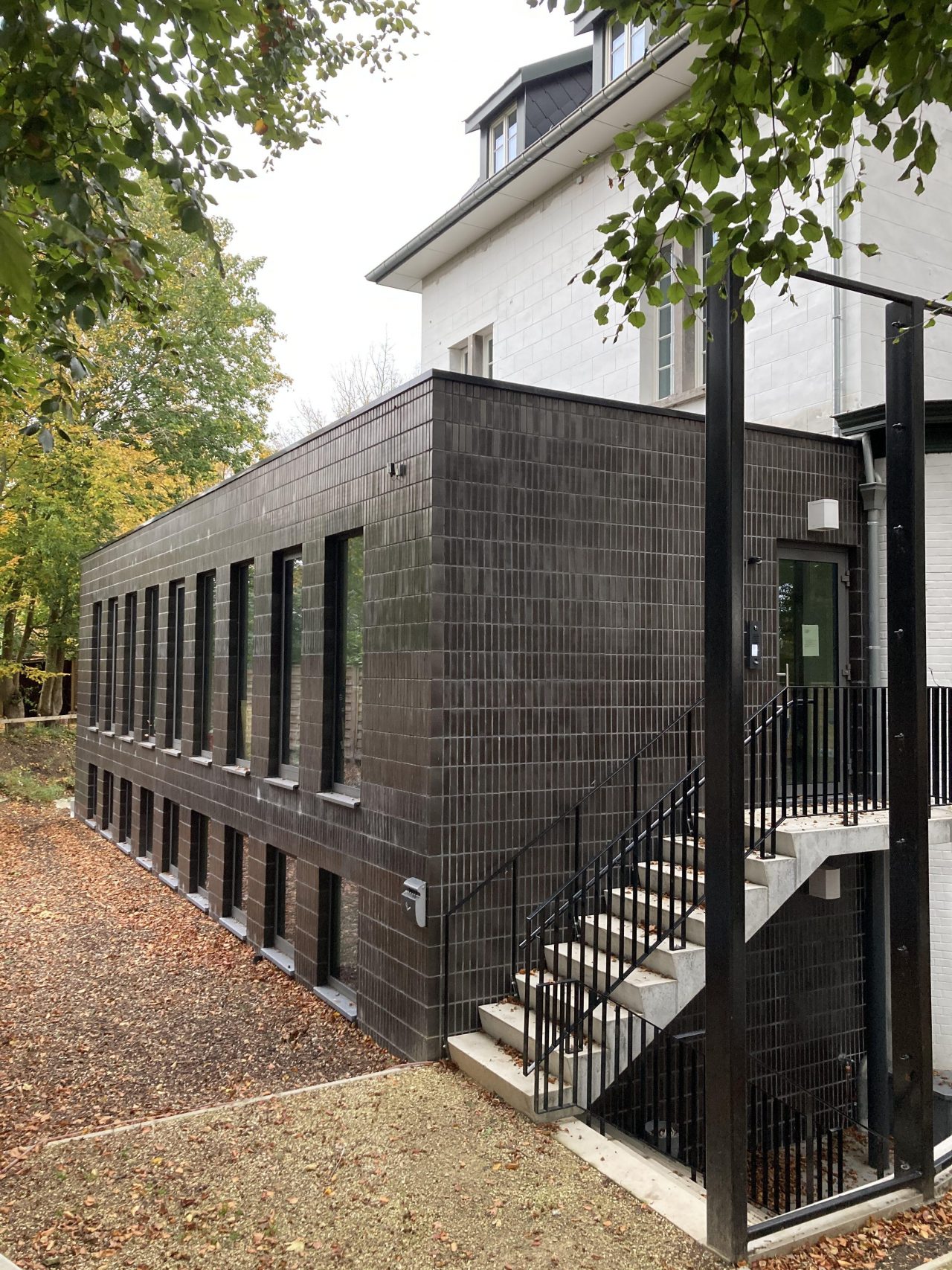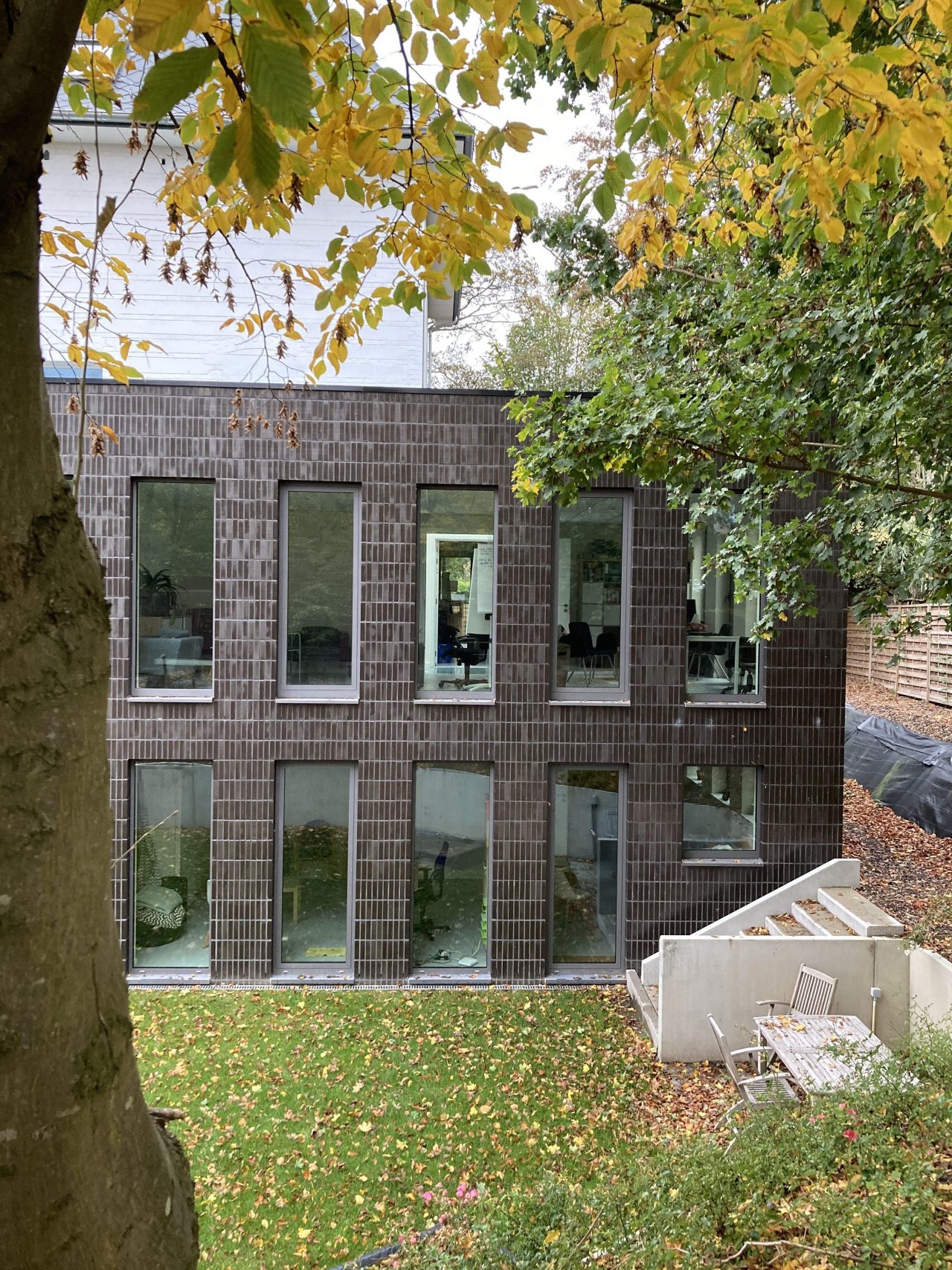 As a result, the new therapy rooms are in line with the lowest two existing levels and the view of the new building from the public road is minimized. By pulling down the landscape on the side, daylight and access to the garden are created, while elevating the front façade results in added accessibility to the main entrance. To the street side, the facade is covered with mirror surfaces so that the new building disappears in a doubling of the front garden. All installations in both old and new sections of the building have been renewed and rebuilt into a unified, durable, and high-performance system.
Program
Residential, Public Service
Mission ORG
Architecture design, Construction
Team
Alexander D'Hooghe, Luk Peeters, Griet Kuppens, Steve Swiggers, Ellen Raes, Yen Van Der Voort, Yoon Young Cho
Collaborators
Vinco Engineering