City Gate Marchandises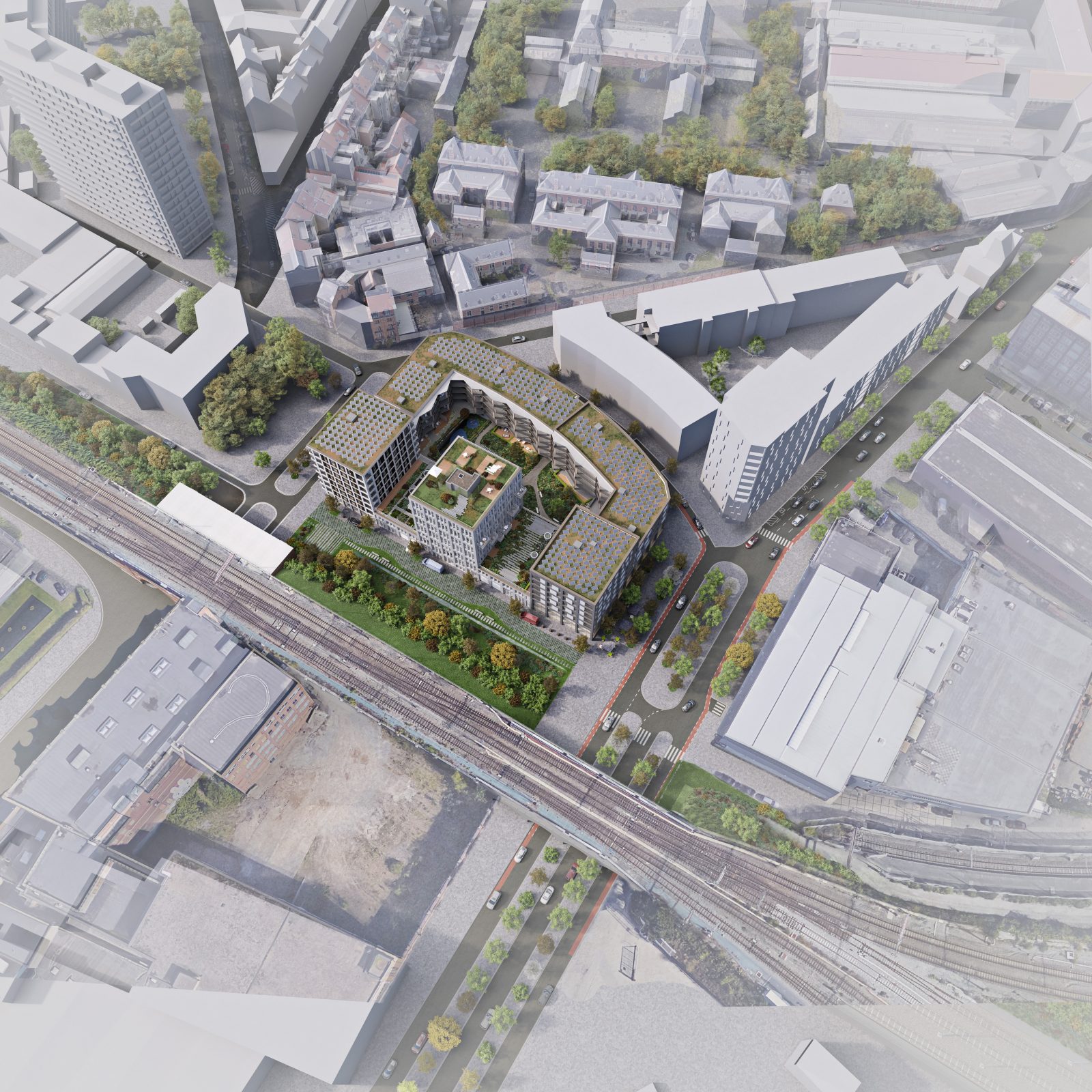 Citygate Marchandises is a mixed-use residential and commercial building block, that includes a daycare, parking and offices, light industry, and public space. ORG, together with partners A2M and Urban Platform, won the competition for City Gate I. The design consists of a refined interplay of different volumes, which, thanks to their scale, materialization, and mutual composition, fit perfectly into the environment, maximize views and lighting for users and create a rich and useful roof landscape. An urban ensemble has been designed on a plinth with work and retail spaces in three towers along the railway, a lower volume connects to the adjacent buildings.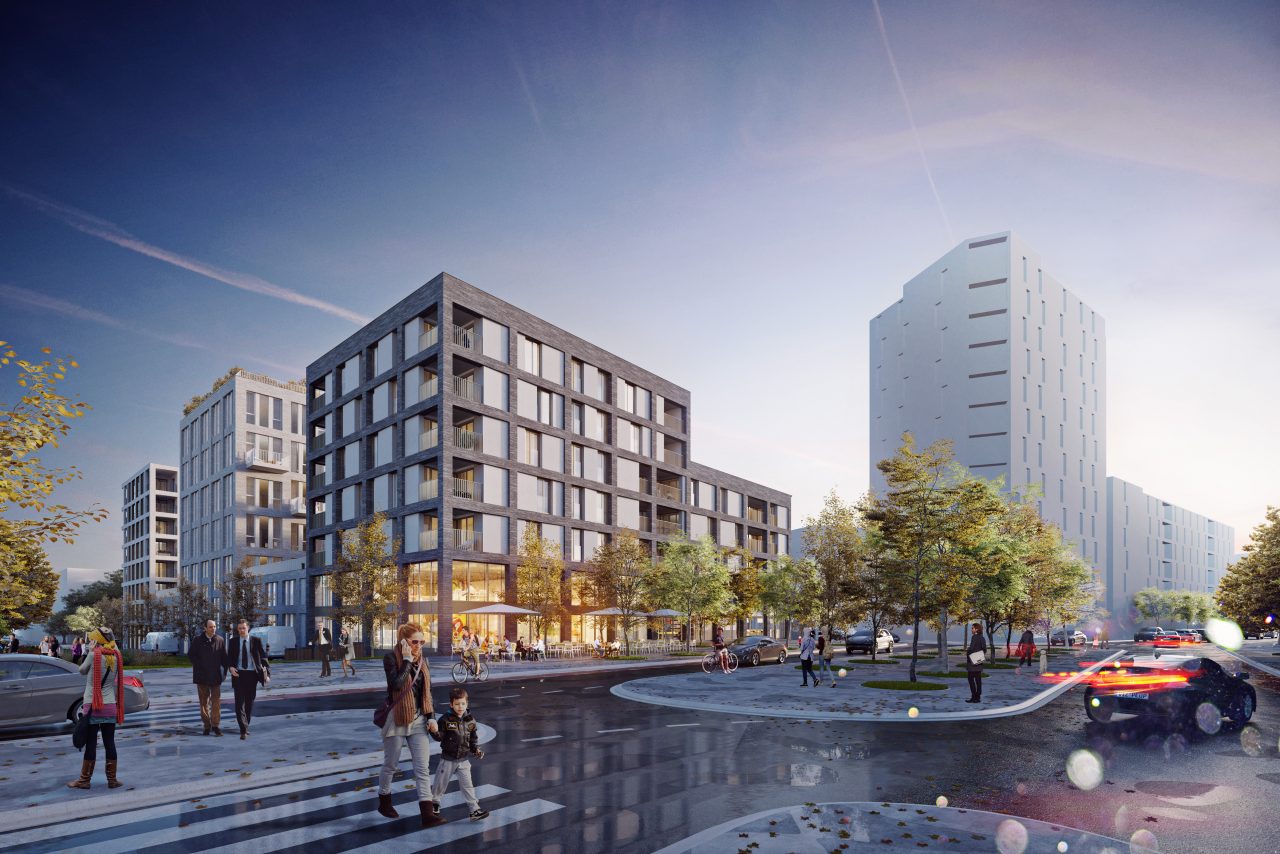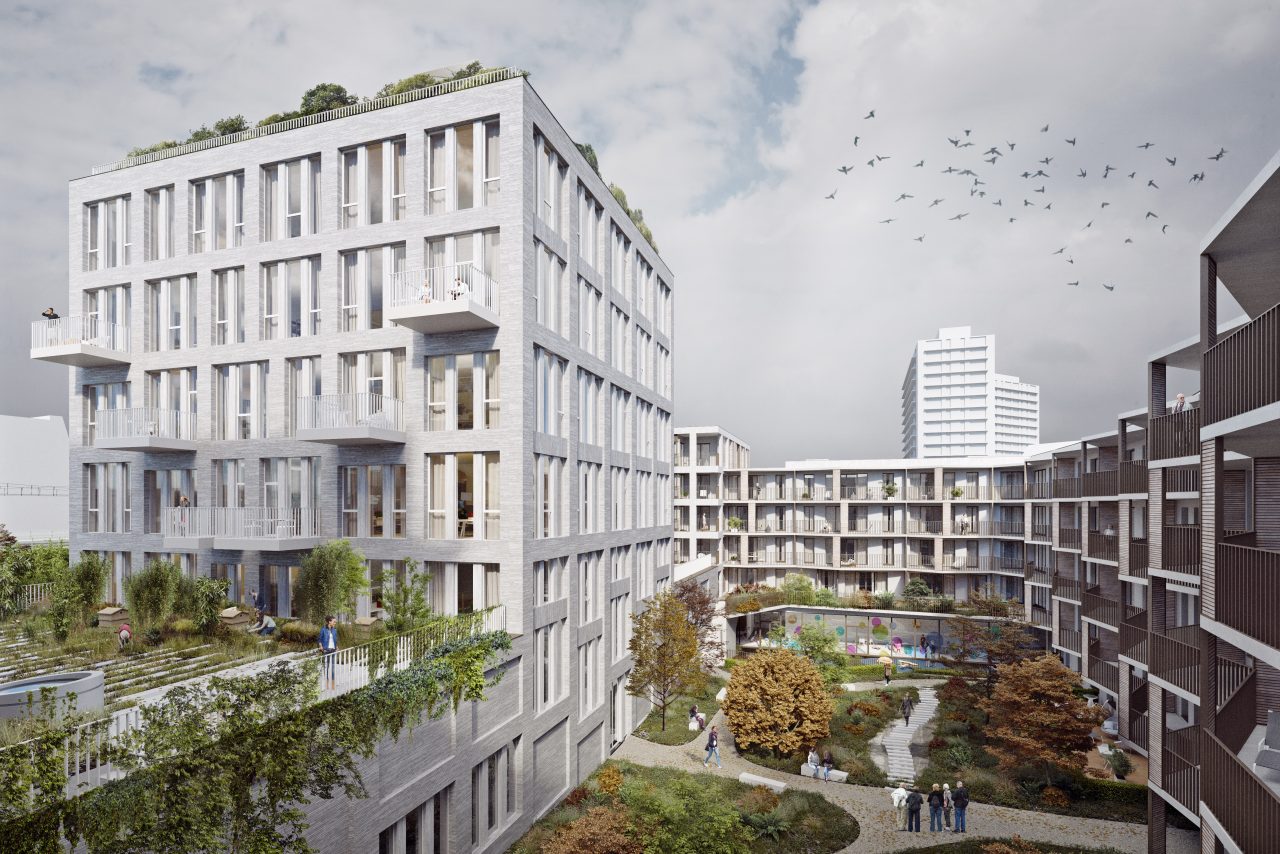 ORG contributed to the overall concept and is responsible for the design of the central section. Affordable homes will be marketed in the middle segment and are being developed by BAM-KAIROS on behalf of CityDev. The project sets a high bar concerning sustainability: the whole development is energy neutral and scores particularly high on the biodiversity index of the Brussels-Capital Region due to the roof gardens and patio. Also, a lot of attention has been paid to the use of materials, sunning, and the application of innovative techniques. With this project, we further explore and refine the possibilities to combine business with other urban functions, and further shape the integral and compact city of the future.
Location
Anderlecht, Belgium
Program
Commercial, Education, Residential
Collaborators
Urban Platform, MA2, SWECO, Establis
Mission ORG
Architecture design, Construction
Team
Agnieszka Winiarska, Ysaline De Lobkowicz, Isabelle Matton
Clients
Citydev.brussels, KAIROS - IMMO BAM