Delta Firestation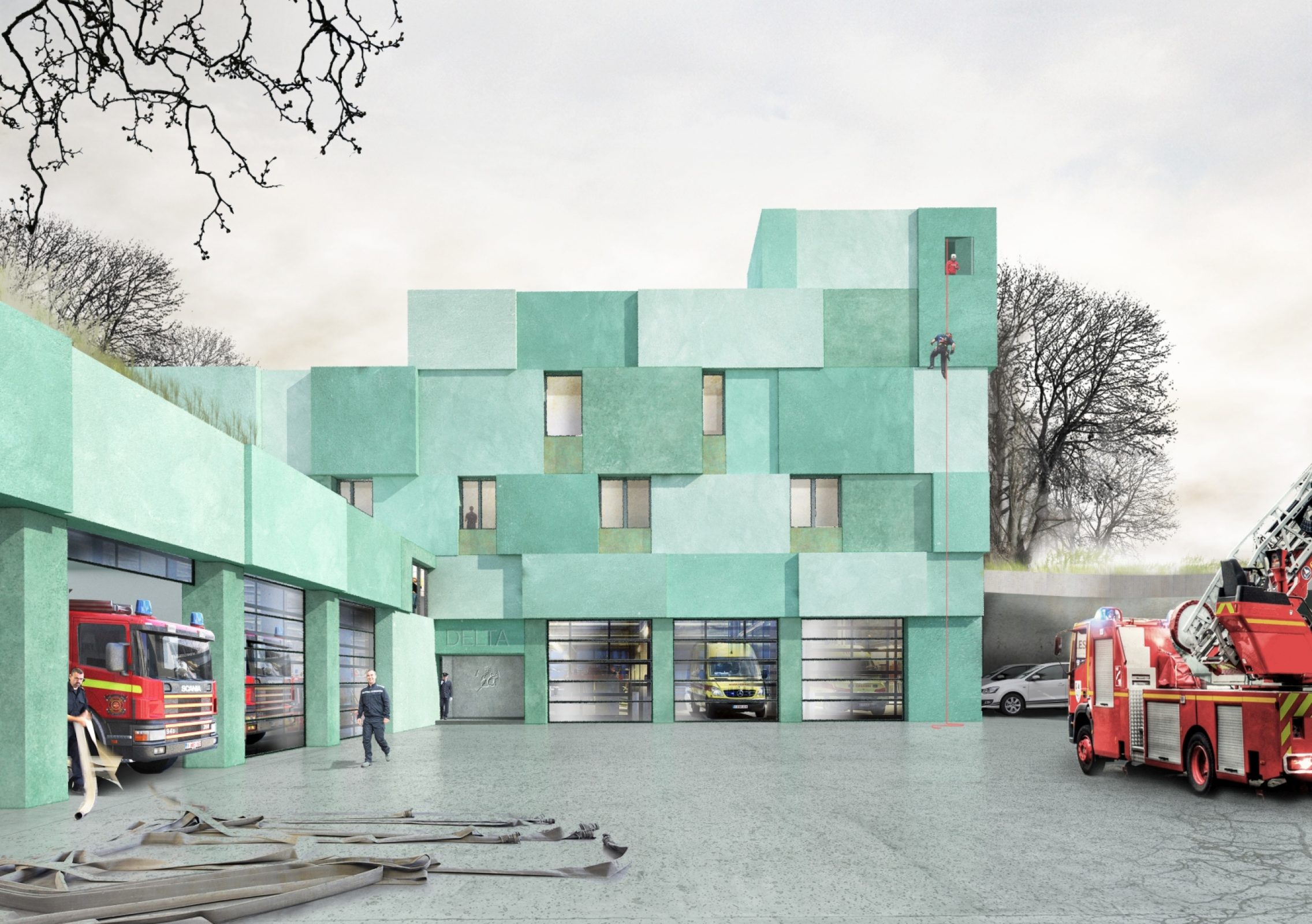 The Advanced Fire Service Post (PASI) Delta, built-in 1979-1980, no longer meets the needs of firefighters in terms of habitability, safety, services to the population, and environmental impact. These barracks must be replaced by powerful, healthy, and generous equipment, ensuring a fast and effective response to any event. The new Delta Advanced Fire Station (PASI) project meets these criteria and presents a significant improvement over the former fire station. Its architecture, strong and emblematic, is a landmark on the Boulevard du Triomphe in Ixelles, home to the latest fire safety technology and emergency medical service in an energy-efficient envelope.

The courtyard of the fire station is carved out of an embankment, and framed by two perpendicular volumes created by the stacking of massive concrete blocks
The living and working areas of the new fire station have been thought out to provide high comfort, a healthy work environment, and efficient operation. Besides, the new PASI Delta integrates better into its natural environment, preserving the green aspect of the university campus while offering a generous and pleasant volume to staff, visitors, and the neighborhood.
Location
Elsene / Ixelles, Belgium
Collaborators
UTIL, Ingenium, Vinco Engineering
Mission ORG
Architecture design, Construction
Team
Nitay Lehrer, Birgit Clottens, Milda Paceviciute
Clients
FOD Mobiliteit, Beliris