Petit Ile/Citygate II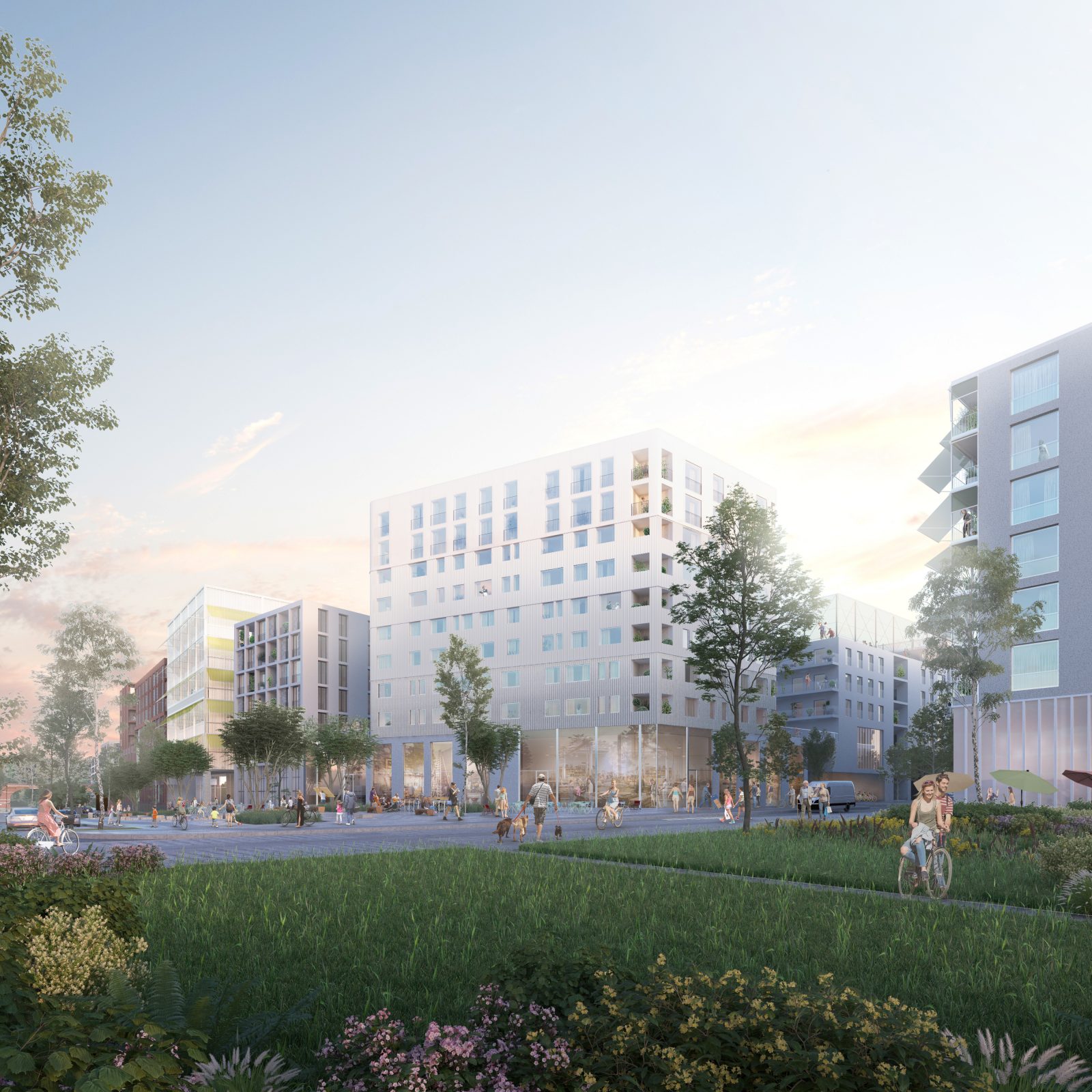 The Petit Ile Citygate II project is part of the development of the Biestebroeck dock and aims for a balanced combination of industry, education, and living. The project comprises the construction of approximately 277 social housing units, 120 conventional housing units, two schools (primary and secondary school lower grade), 14,600 m² of spaces for economic activities, and various destinations and a parking garage.
Large mixed program combined into a dense urban block, yet on a human scale thanks to the vertical architecture and rhythm of lobbies and entrances
Given the site's industrial past and its current diversity in programs, our proposal aimed to create old-fashioned, mixed buildings with contemporary architecture. A mix of housing typologies is stacked on a double layer of studios. A passage through the building block leads to the heart of the site. The schools are located along with this. During the day it is very lively, in the evening quiet enough for residents.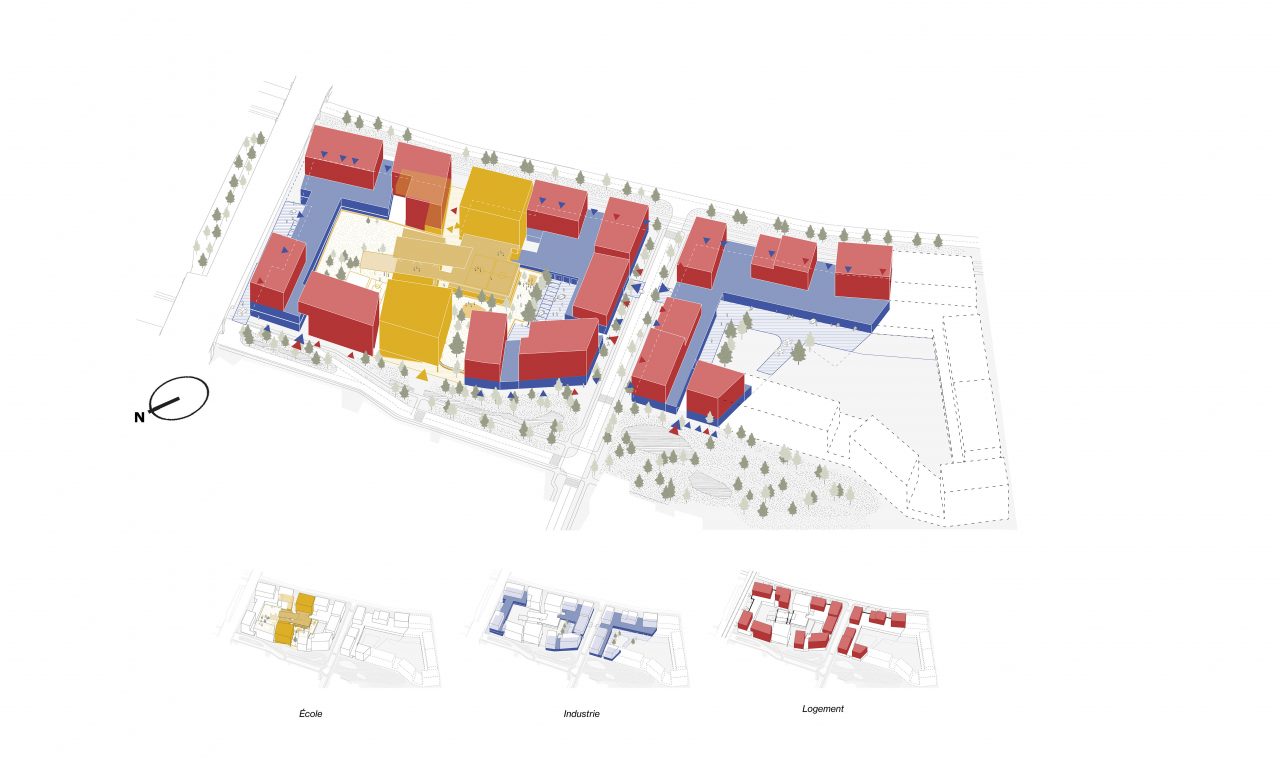 Organization Scheme Program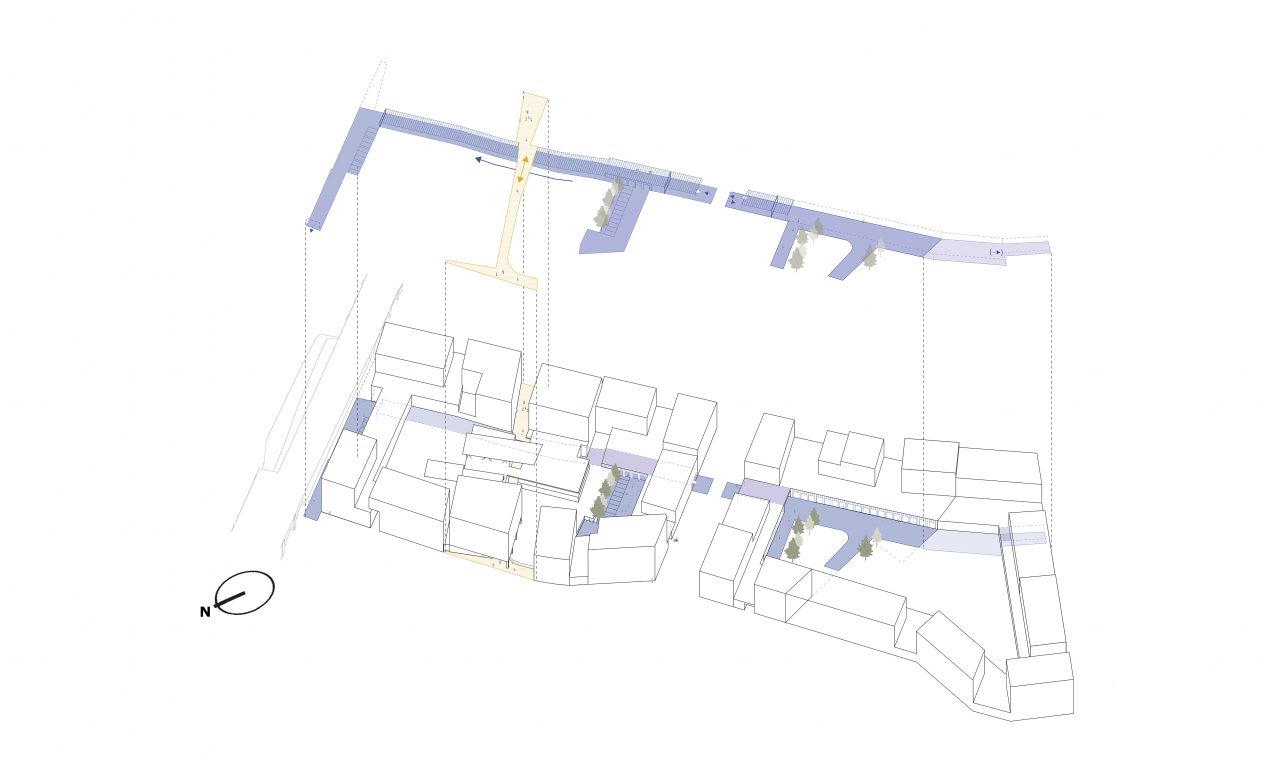 Organization Scheme Mobility
The living quality of the project is maximized in various ways. Firstly, the volumetry of the building block allows an excellent sun and reduction of noise pollution. Secondly, an element is introduced to bring a social dimension into the project. The «urban lobby», a double-height entrance area that combines the entrances to the various programs, provokes interactions between the various users. It is a real catalyst on which community and collective spaces, visual and physical connections between programs are created. The facades of each building are unique but were designed with the help of an underlying window pattern and a selection of materials so that they form a coherent whole.
Location
Brussels, Belgium
Team
Sanne Peeters, Milda Paceviciute, Isabel Naesens, Britt Van Rompaey, Felix Schiettecatte
Clients
SLRB (Social Housing Company of the Brussels Region), Citydev.brussels
Mission ORG
Architecture design, Competiton
Program
Commercial, Public Space, Education, Residential, Landscape
Collaborators
Compagnie O Architecten, LIN Architects