Urbanities
This design concept for a complete urban block includes three residential towers and a series of industrial and logistics facilities, as well as a substantial private farming landscape on the roof. The project is developed specifically to allow for easy bicycle access and storage. The perimeter of the block consists of about 7 different buildings, some about 6-9 stories, and three towers of 15-17 stories.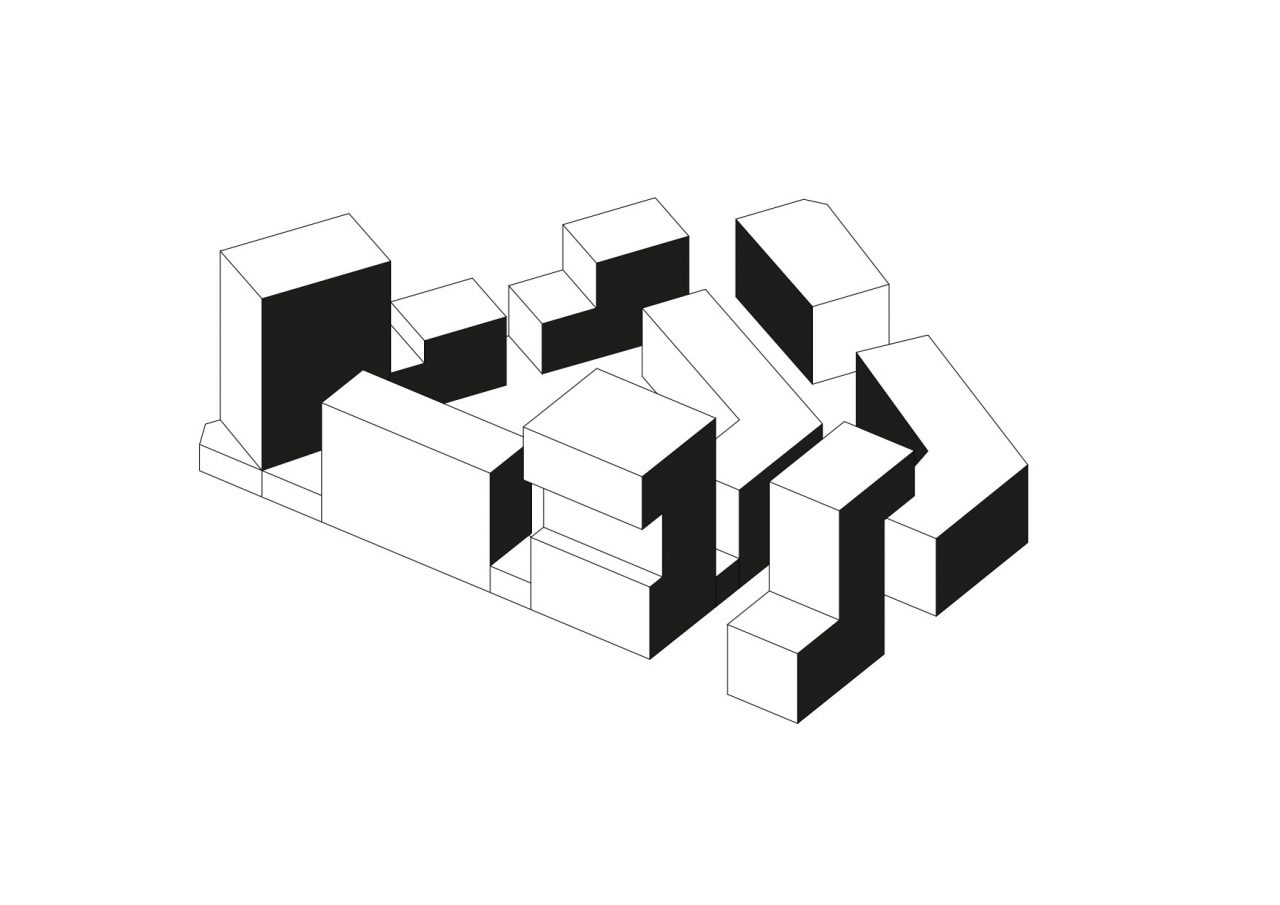 A pluralist collection of buildings to combine industry and housing in the canal area
The project allows for a certain pluralism - different kinds of architectures, each set to accentuate the design of the other. The large structures undulate to create structures that are at once immense and gentle. Further, the variations create a soft flow of form that connects the outdoor spaces, to the structure as a monument would occupy its surroundings. This competition entry achieved 2nd place, and the design process of this competition has informed new design ideas going forward.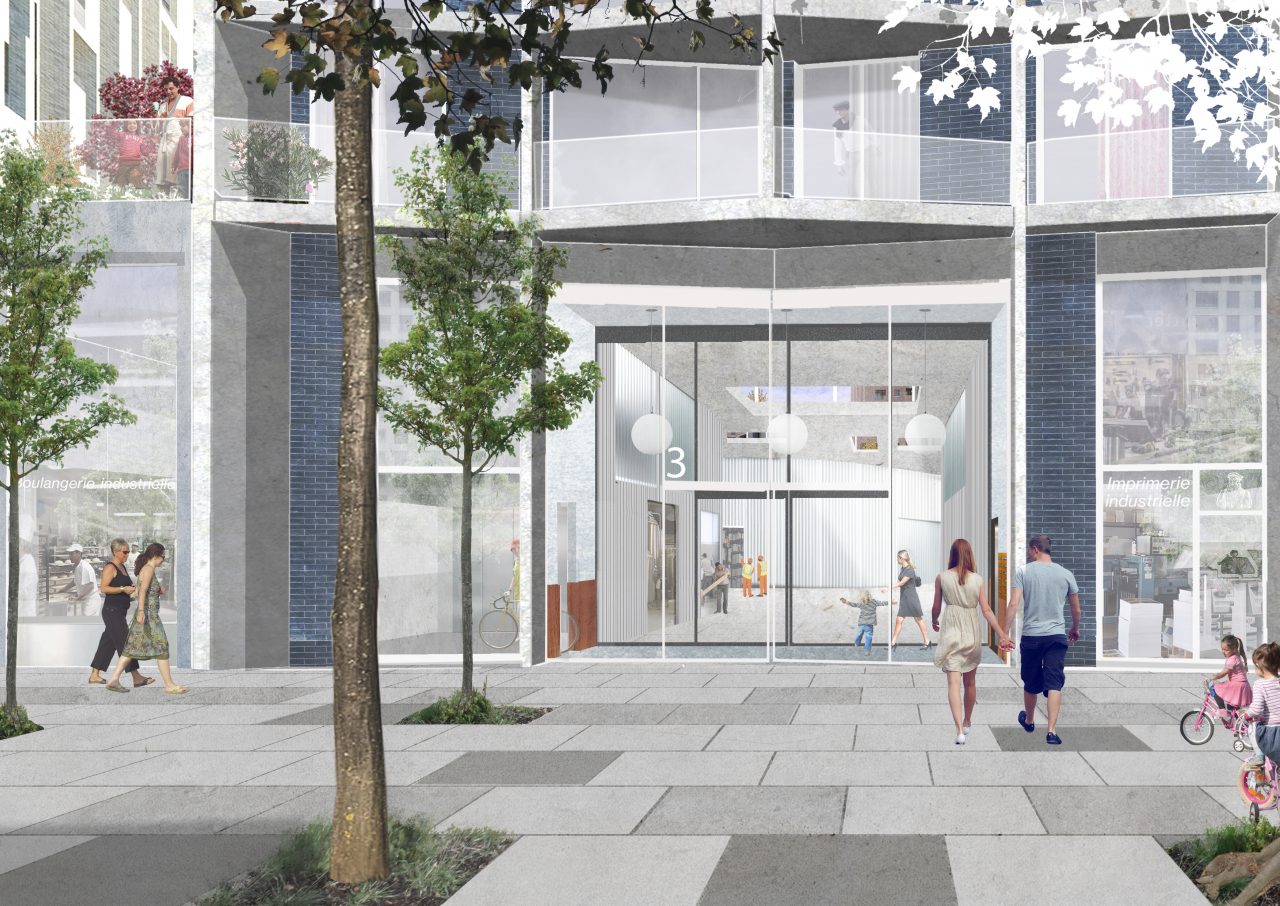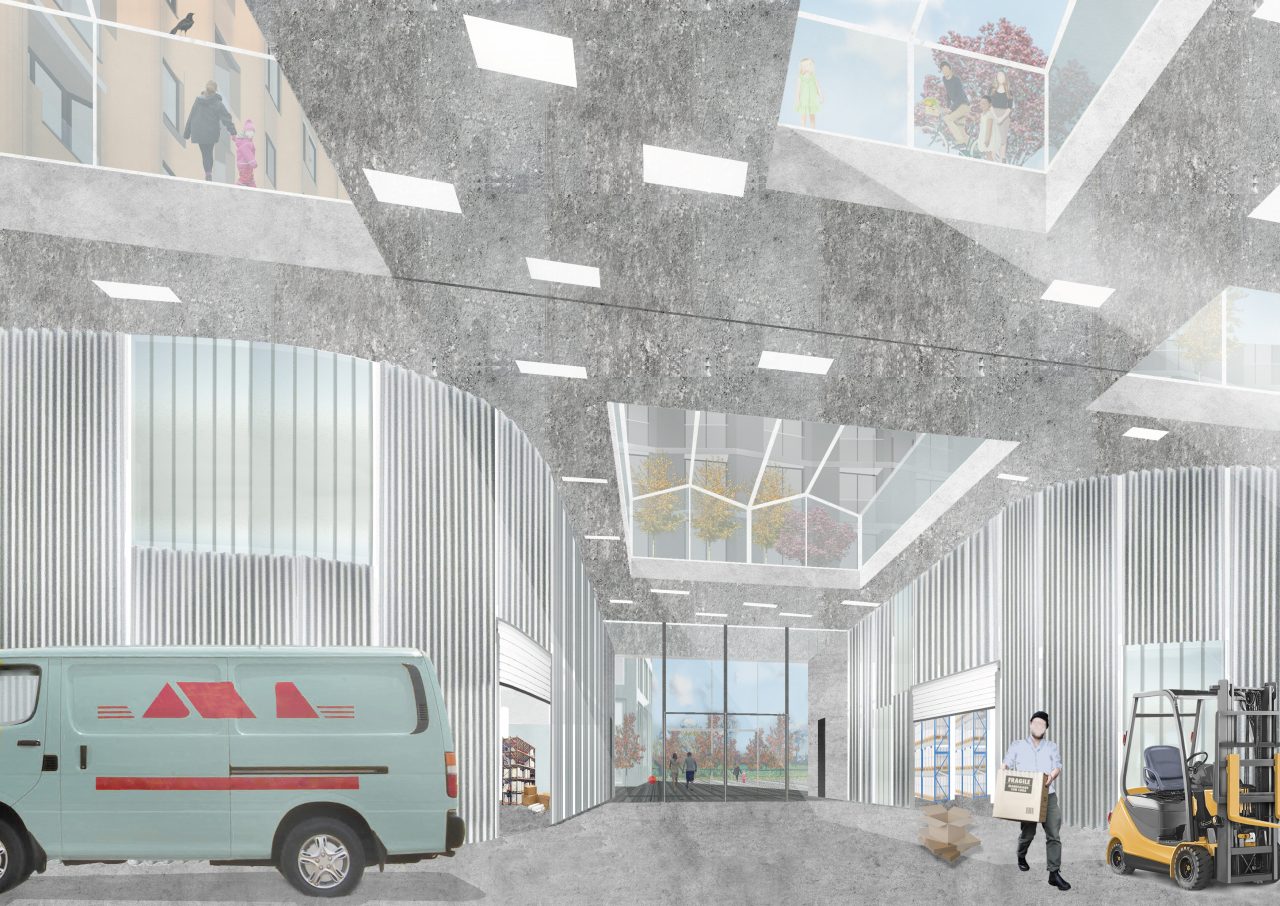 Location
Brussels, Belgium
Program
Commercial, Public Space, Residential
Mission ORG
Architecture design, Competition
Team
Luk Peeters, Yannick Vanhaelen, Wim François, Doras Alver, Nitay Lehrer, Heinrich Altenmueller, Britt Van Rompaey, Milda Paceviciute, Jana Coeckelberghs
Clients
BPI, IMMOBEL Group