Villa in Leuven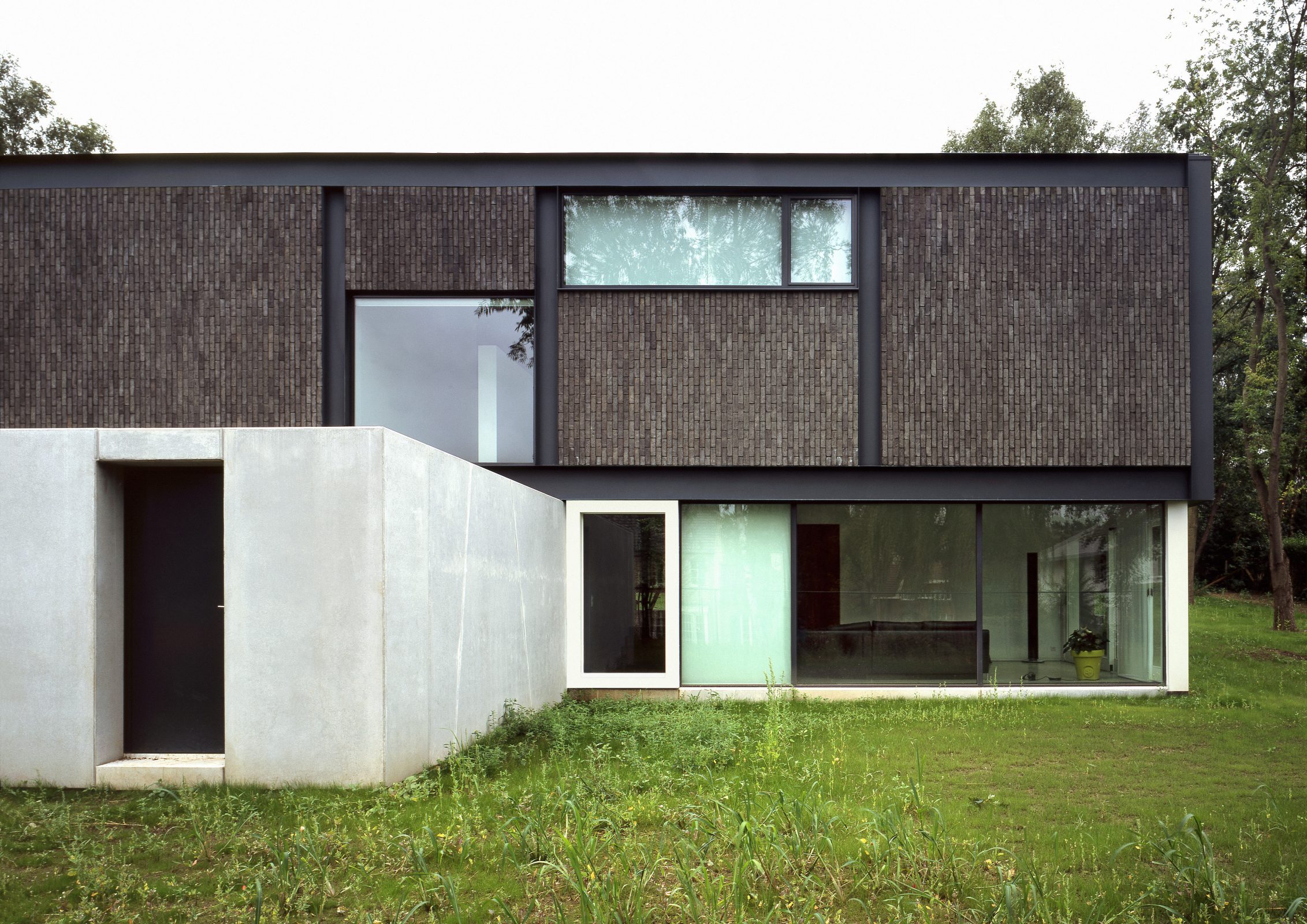 The clients are moving to an isolated lot in the suburbs, nevertheless sought to recapture the essence of urban life that they had previously enjoyed. This project design thus became a tribute, or monument, to the city. Four distinct urbanistic situations areabstracted into simplified concrete hieroglyphs, standing together to define the spaces of the house on two levels. Each of the four urban instances also serves to extend the outside of the house to the inside.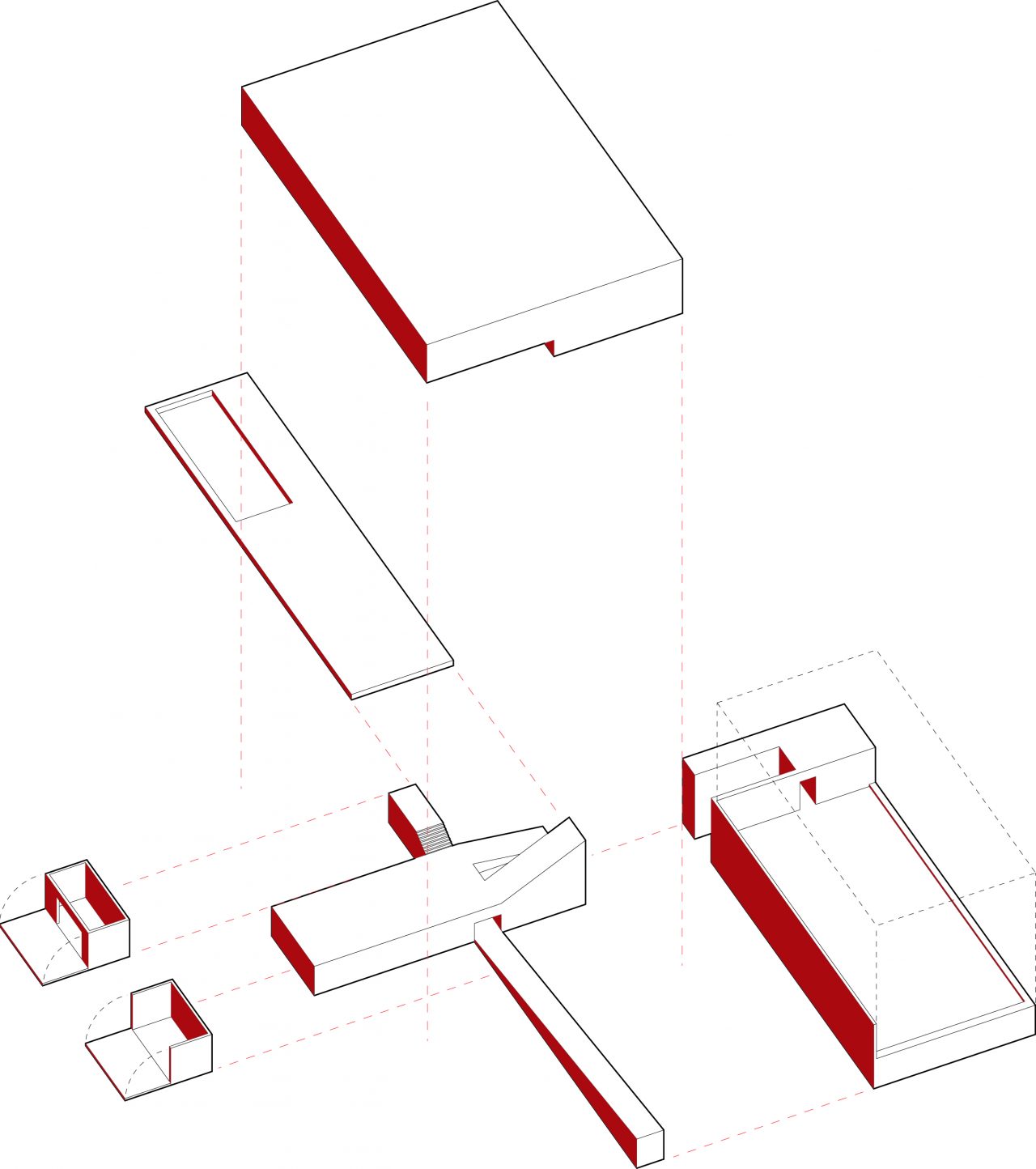 Design concept - Volumes in space
The villa is an analogy to the city, an abstract and idealized representation of it. The project abstracts and re-articulates four distinct scenes of urban life. As 3d-hieroglyphs poured into concrete, these instances define the design of the house, as well as its relationships to the surrounding landscape. This villa is not situated on the street, but rather amid a block, creating a condition of almost complete interiority: the building appears to refer only to its parcel and to itself.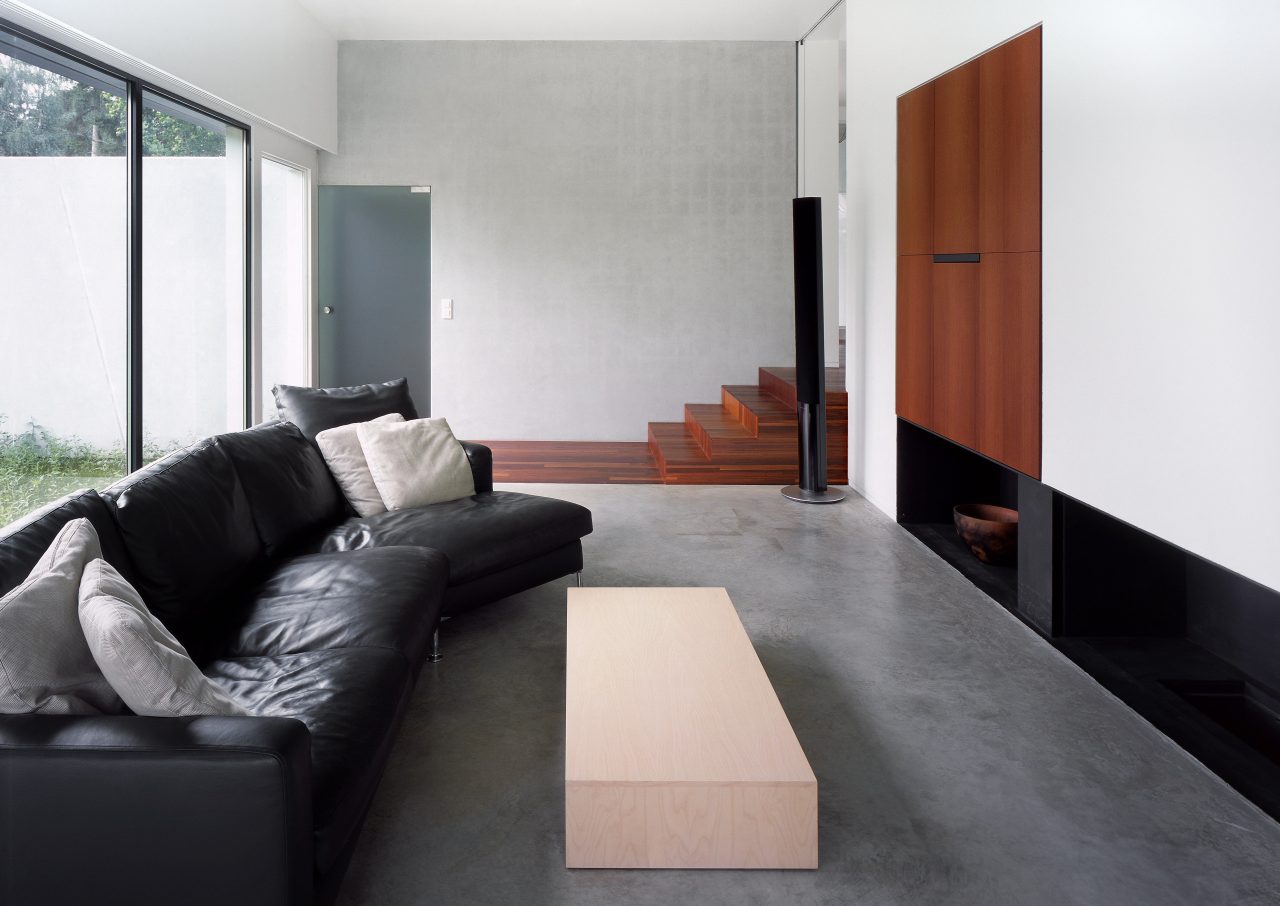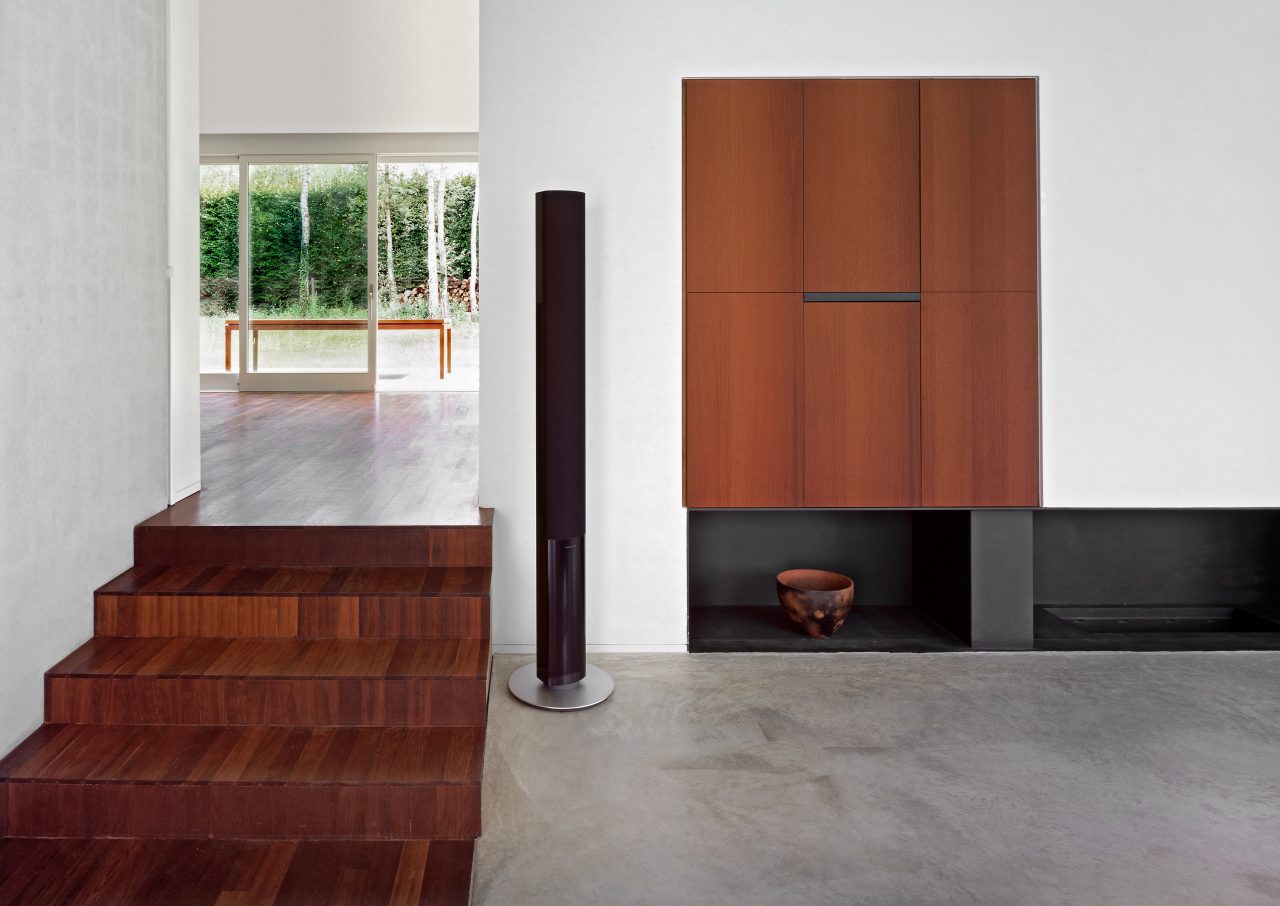 We introduce muted, petrified urban scenes: ideograms in concrete that summarize, abstract, and essentialize urban situations now no longer within reach. These are 'the square', 'the intersection', 'the public building', and' the shopping street'. Two concrete walls define a rectangular space of arrival. The walls contain one opening: for the front door. The black box above is cantilevering out, creating a shelter for the automobiles. These silent scenes of city life are grouped on the site - structuring the ground floor as well as the basement. Between them, occasionally, glass panels are introduced and thus constitute the more collective spaces in the interior. All the remaining space is a more private program, combined into a black box hovering on top of these elements, serving as a roof and a container of the most private sequences of domestic life.
Photographer
Griet Dekoninck
Team
Alexander D'Hooghe, Natalie Seys, Steve Swiggers
Mission ORG
Architecture design, Construction
Collaborators
Bureau Bouwtechniek, Rolf Van Steenwegen (UTIL), Mouton, Erik Dhont Landscape Architects, D'Hulst Omniconstruct, Flies en Zoon, Lucas Desmedt