A polycentric transit infrastructure for Jamaica, Queens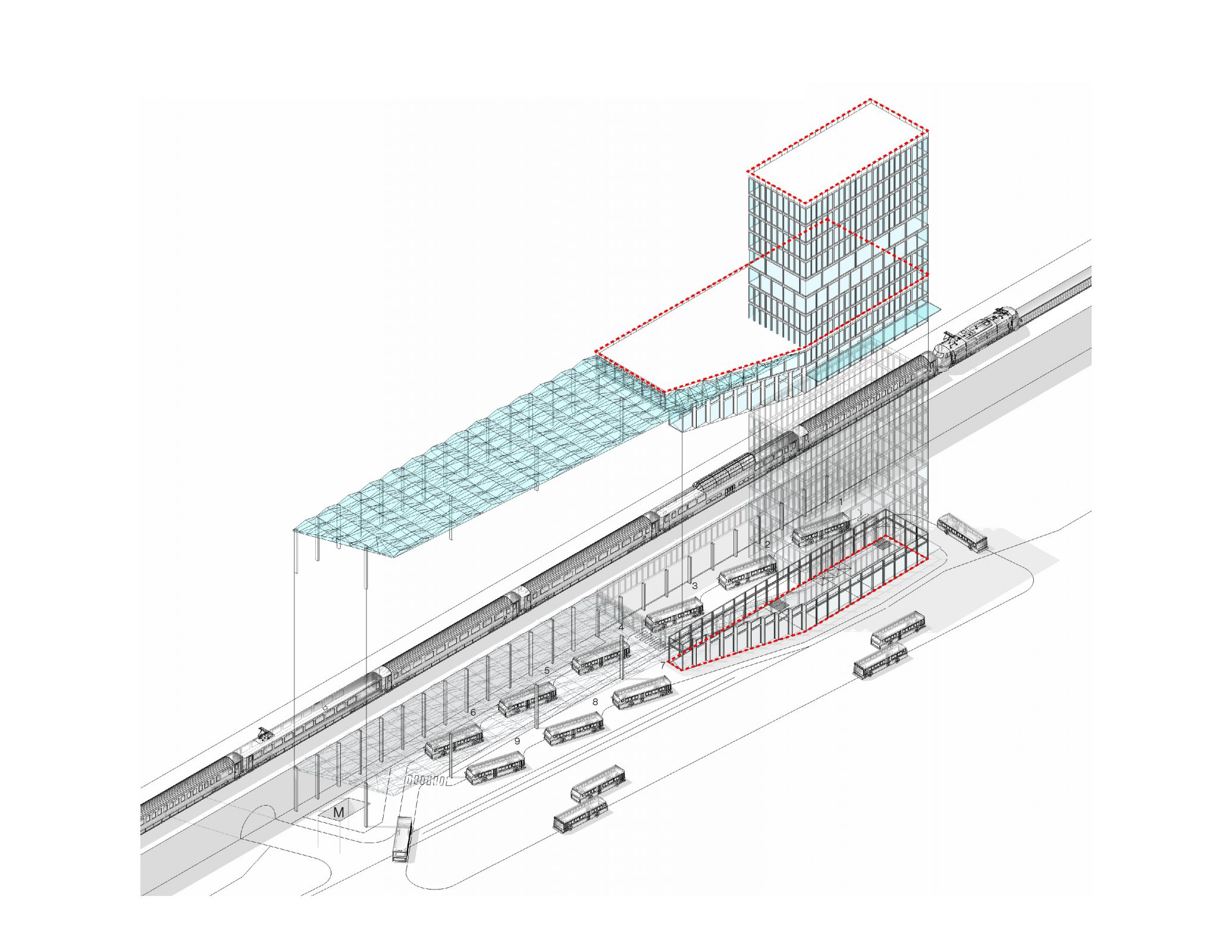 Archer station axonometry
Zooming in to the Jamaica Central Business District (CBD), this project follows larger planning recommendations emerging from the RPA Fourth plan, assisted by ORG. A polycentric system of medium-scale bus terminal stations is proposed in the context of the inefficiencies of the current bus network system in Jamaica, Queens. Medium-scale bus terminal stations are highly spaced efficient and therefore do not require exceptionally large sites for development. This in turn allows opting for a decentralized approach that could embed those terminals conveniently into the neighborhood fabric. Still its medium-scale (of 4-8 bays), as opposed to small scale (of about 1-2 bays), will benefit from a certain passenger intensity to justify investments in qualitative public space in coordination with a commercial or public program in proximity, such as parking for vehicles or bikes, metro stops, retail spaces and more.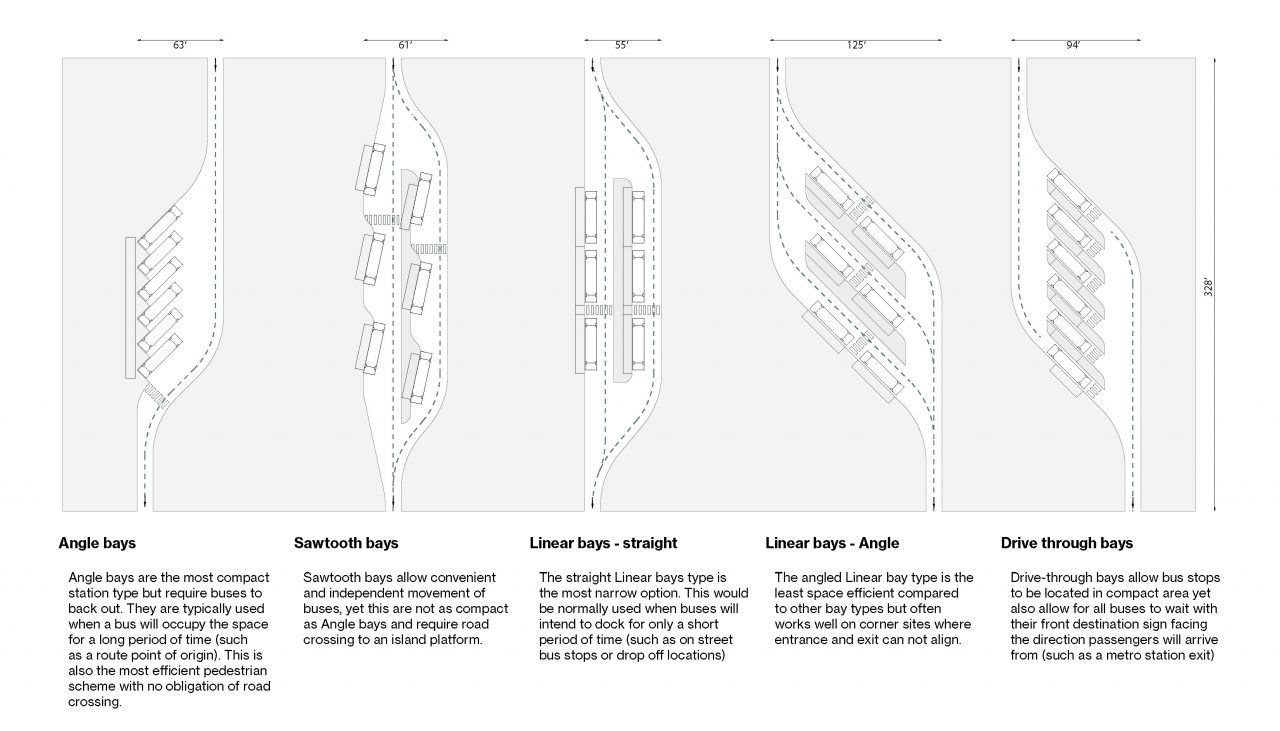 Decentralized bus terminal system site design scenarios
The stations are situated along main bus and vehicle routes at the periphery of the Jamaica neighborhood. Thereby convenient connections with the various rail options along Archer and Hillside Avenues can be created. Moreover, this would relocate highly disruptive bus activities next to more residential areas of the neighborhood. The following study gathered a collection of design guidelines as well as case studies of medium-scale bus terminals from around the world. Those stations were classified into types and represent certain characteristics of dimension and treatment of public space which can be regarded as examples for the Jamaica context.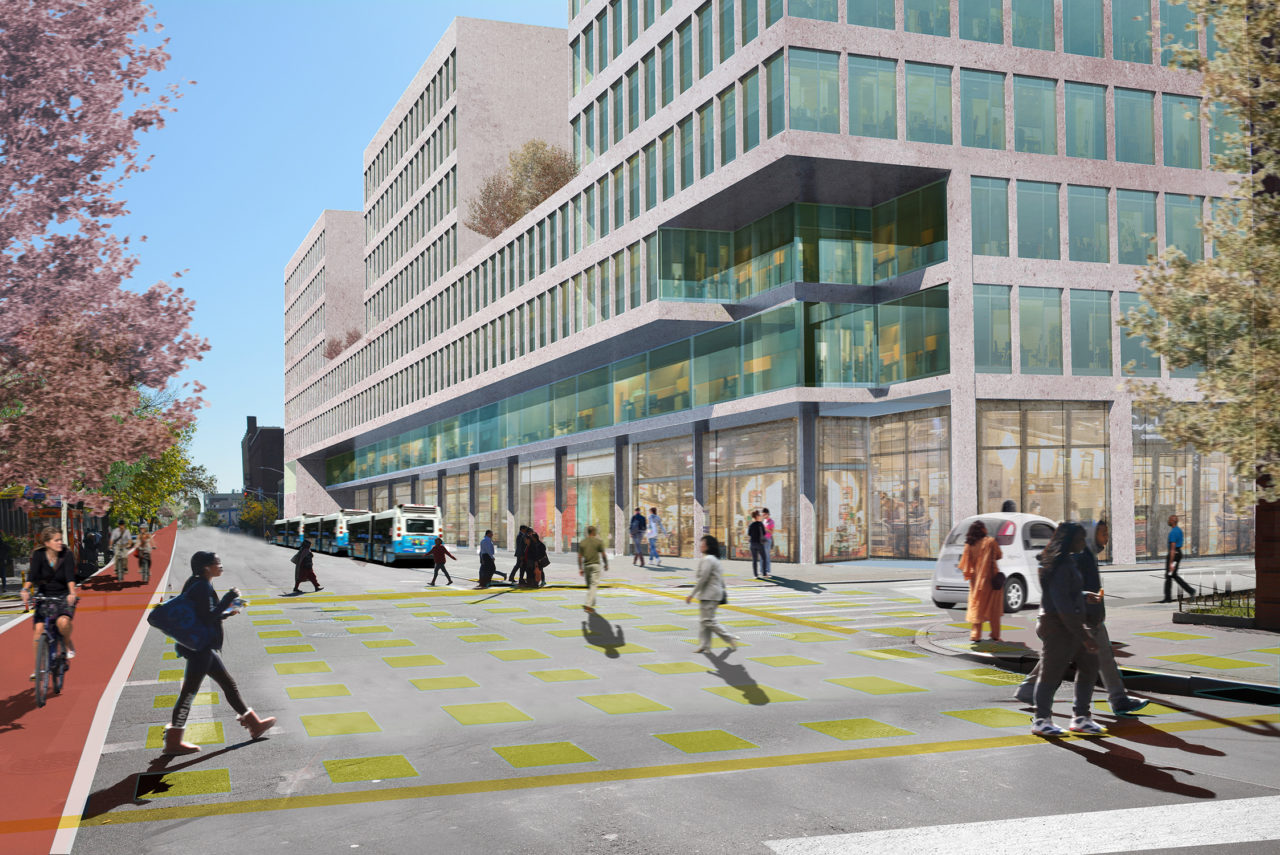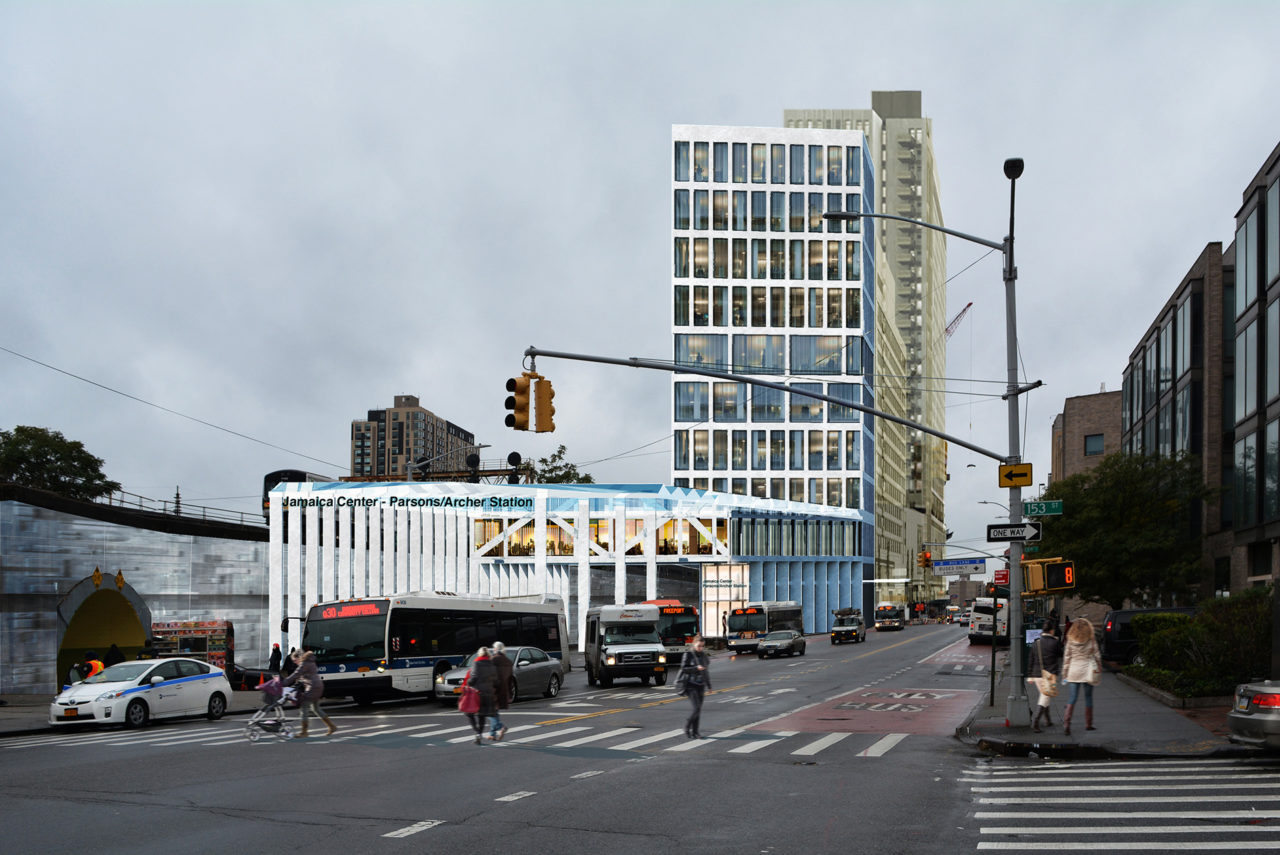 Location
Jamaica, Queens, NYC, US
Collaborators
Regional Plan Association (RPA)
Team
Alexander D'Hooghe, Kobi Ruthenberg
Clients
Greater Jamaica Development Corporation (GJDC)