Brooklyn Navy Yard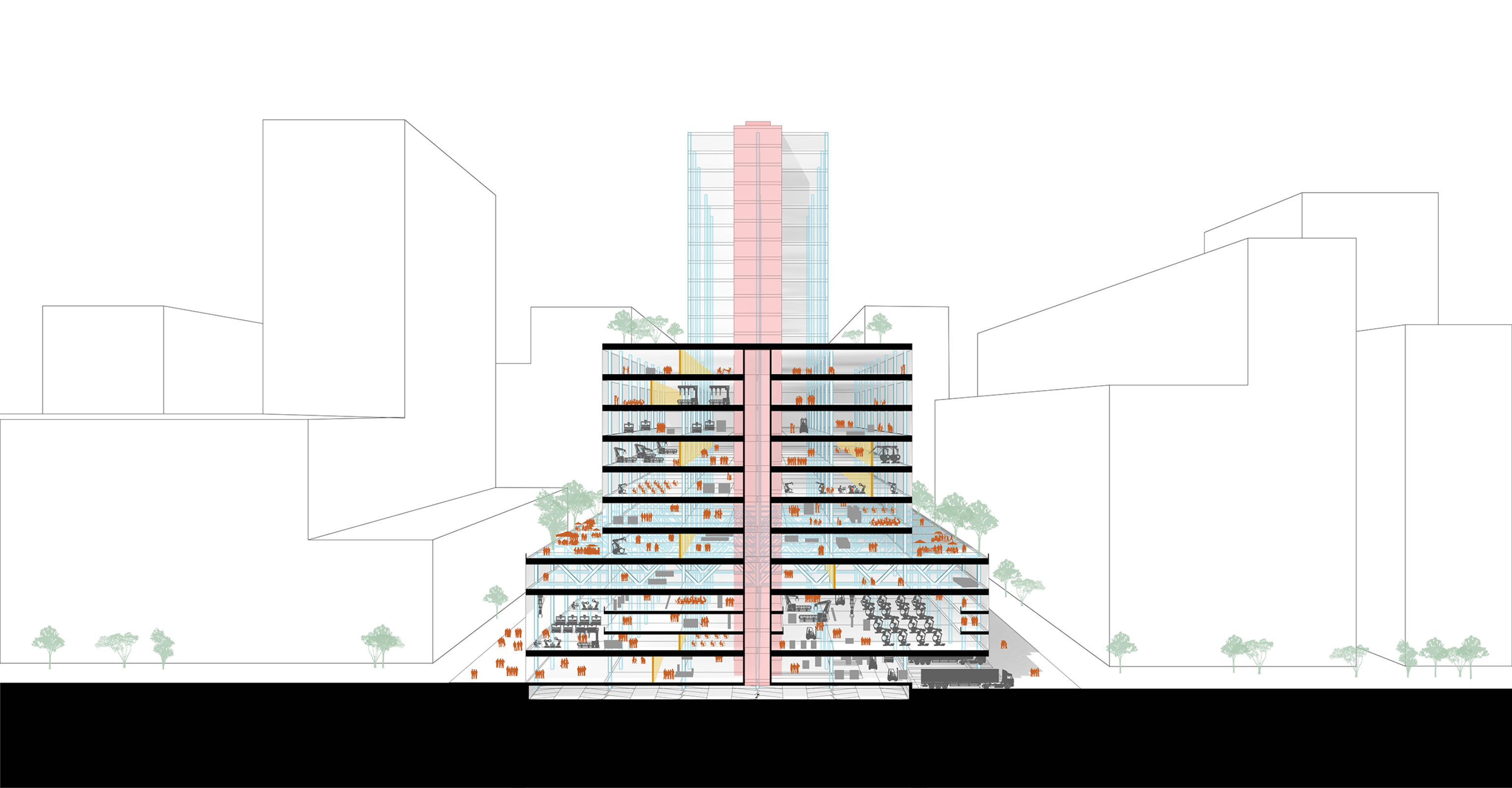 At the Brooklyn Navy Yards, ORG was commissioned to study the spatial implication of advanced manufacturing in New York City. ORG's work on advanced manufacturing in Urban environments also includes research commissions at the Brooklyn Army Terminal/ Sunset Park, another public/ private NYC venture to incorporate manufacturing into urban environments, as well as MIT CAU's "Working Neighborhood" publication, led by ORG Principal Alexander D'Hooghe. The "Working neighborhood" studied the potential co-location of industry and neighborhood including a survey of Boston Metro's innovation and fabrication district tenants and trends.
For the Brooklyn Navy Yards, the objectives were to:
1. expose the foreseen design requirements and standards for contemporary advanced and traditional manufacturing environments, to understand their mode of operation and scale of development.
2. Catalog current manufacturing trends and innovations through case study research as a means of projecting future trends.
3. Establish general design guidelines for new manufacturing building typologies as well as retrofits for the Brooklyn Navy Yards. This while expecting a BNY development time frame of 5 - 15 years.
Location
Brooklyn, New York, US
Team
Alexander D'Hooghe, Kobi Ruthenberg, Aaron Weller, Daniel Haidermota
Clients
Brooklyn Navy Yards
Mission ORG
Feasibility Study
Program
Commercial, Infrastructure
Collaborators
Democo, WXY Architects