Development Framework Dender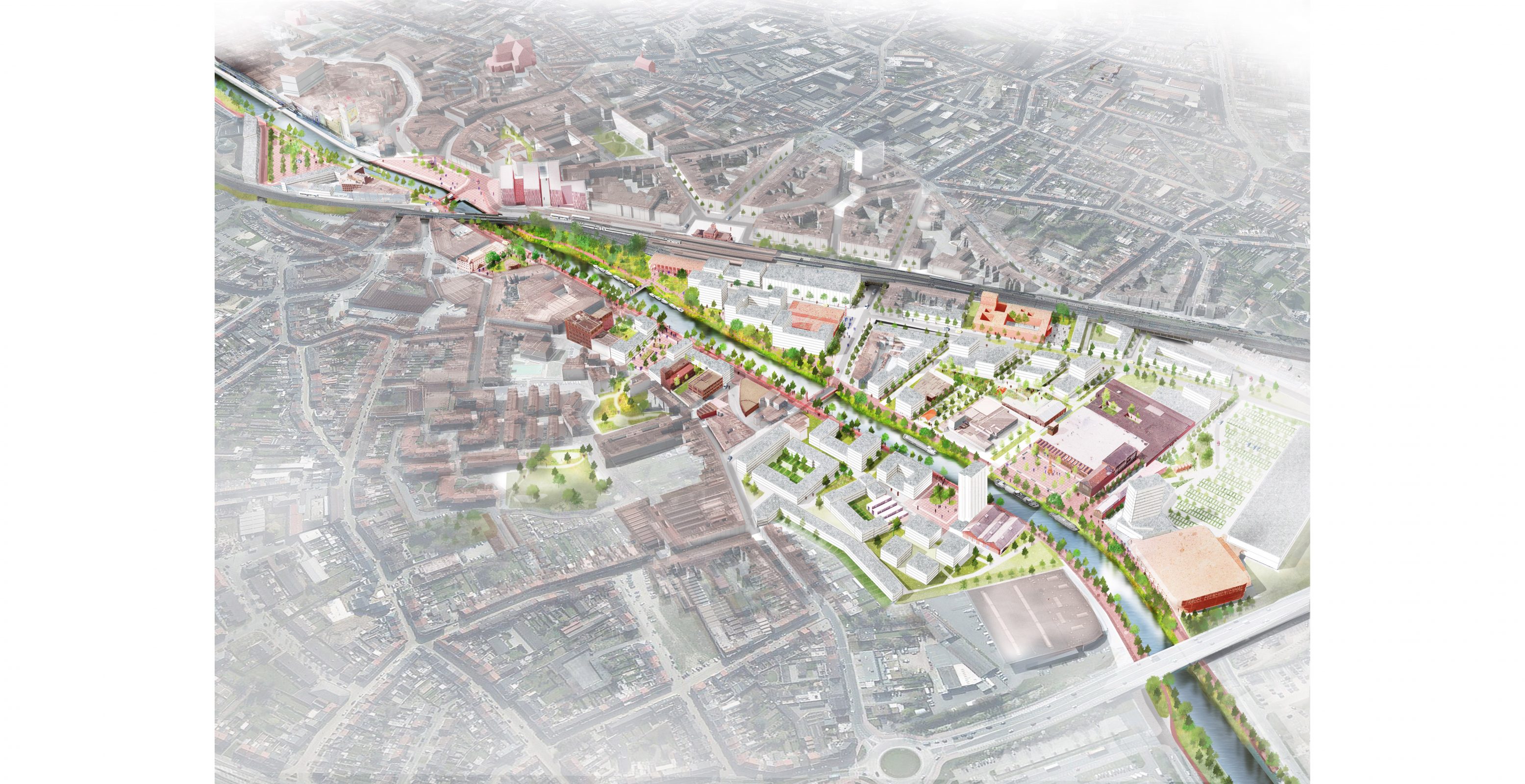 The Aalst Waterfront Masterplan is an urban design project for the conceptual integration and redesign of the waterfront for the city of Aalst, Belgium. The River Dender runs along with Aalst's medieval city, its industrial districts, and some of the city's parks and ecological reserves. New development along the waterfront, based primarily on private investments, has emerged with considerable speed. As a result, the City of Aalst awarded ORG the urban project to design a unifying framework for a 3 km. stretch of the city's urban waterfront.
In general, the project outlines the qualities and conditions for long-term development, while leaving sufficient flexibility to anticipate future demographic, economic, and political growth and change. Over the next 20 years, approximately 2,000 new homes and 20,000m2 of retail space can be built, alongside public amenities, schools, sports facilities, and cultural venues.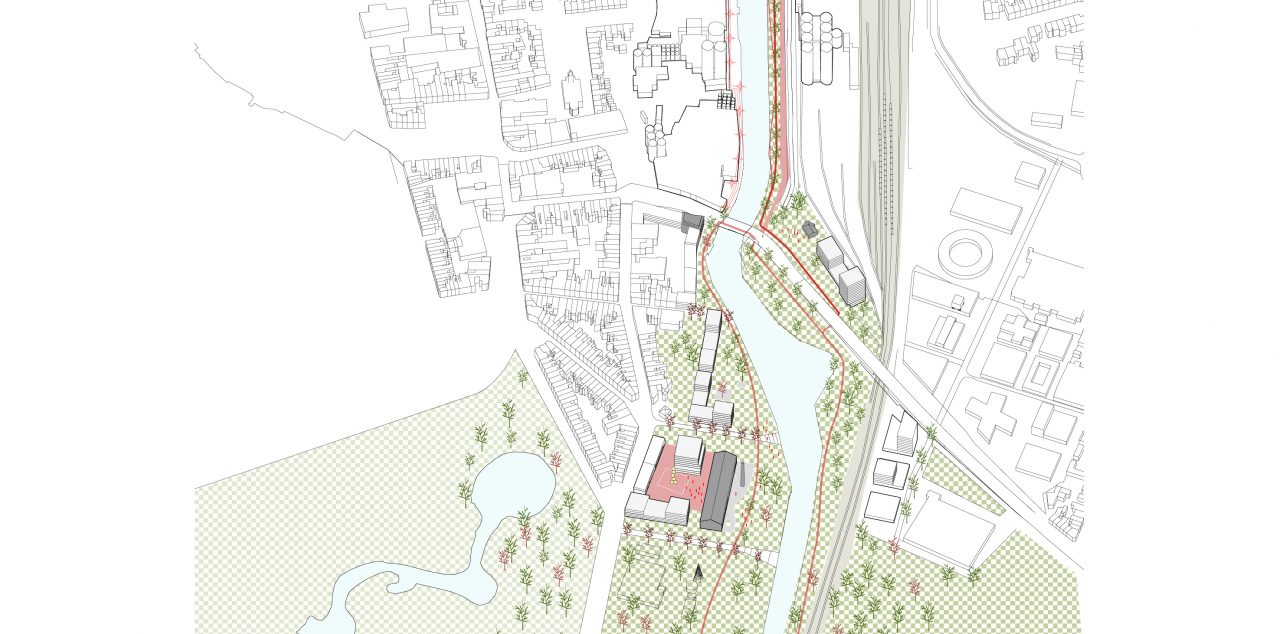 Public space - green spaces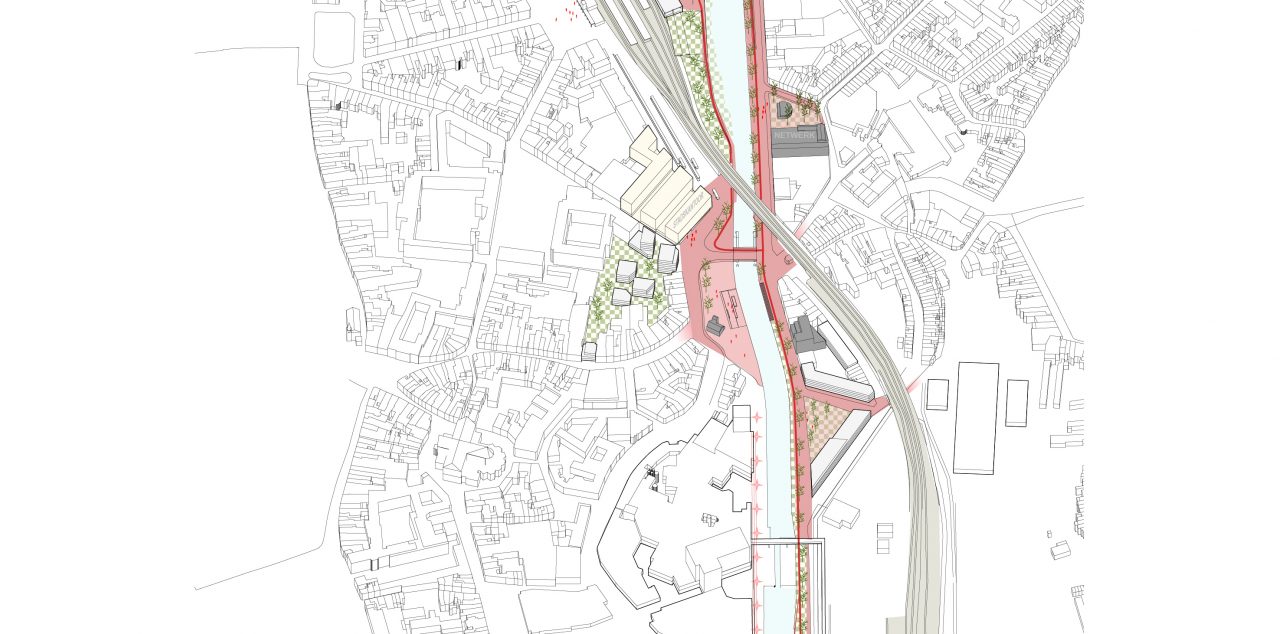 Pulic space - railway and bike infrastructure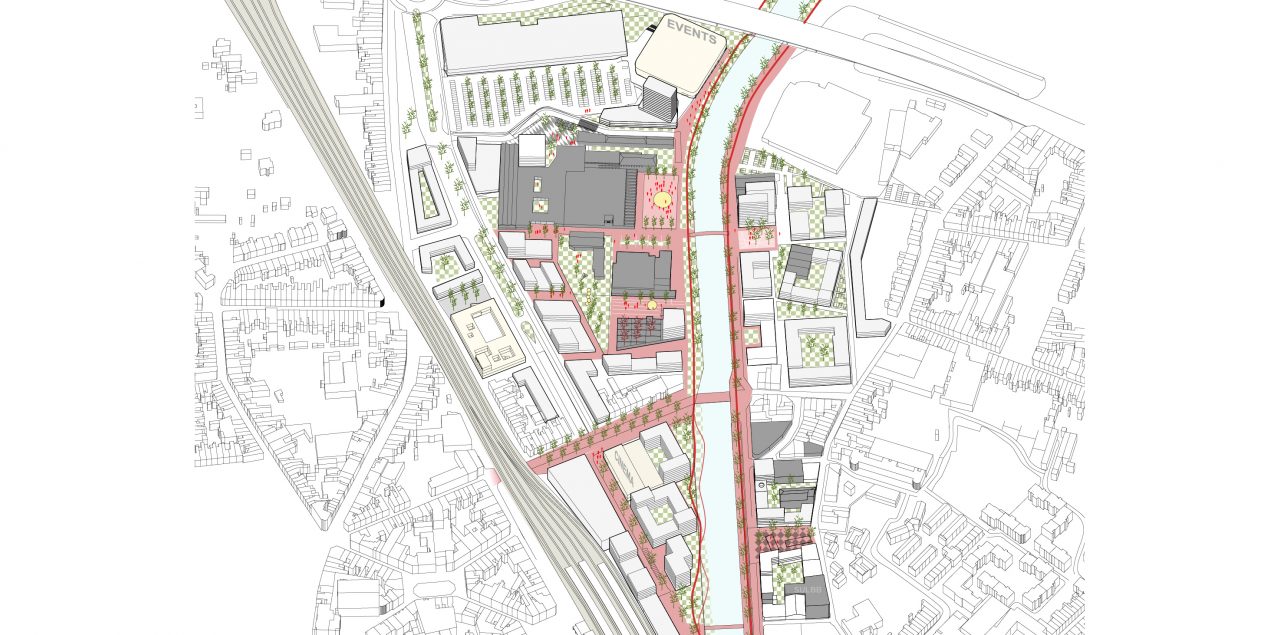 In a process towards these aims, the ORG team created a set of rules to guide the transition of the formerly industrial area and define a new urban identity to express the city's renewed relationship with the river. A toolbox was developed including a spatial framework and financial and legal instruments to mitigate risks and clarify opportunities. Together the spatial framework and financial and legal instruments create a powerful working model for public-private collaboration toward the creation of a new mixed-use urban environment.
The masterplan proposes a clear and continuous structure of public spaces, green riverbanks, and esplanades. An alternating sequence of pockets, squares, and parks sets the stage and creates value for new development. The sequence of spaces maintains public views, physical connection to the river, and links different neighborhoods. On the quays and squares, pedestrian spaces are large and car traffic is limited. Also, two new pedestrian bridges connect the left and right banks of the river.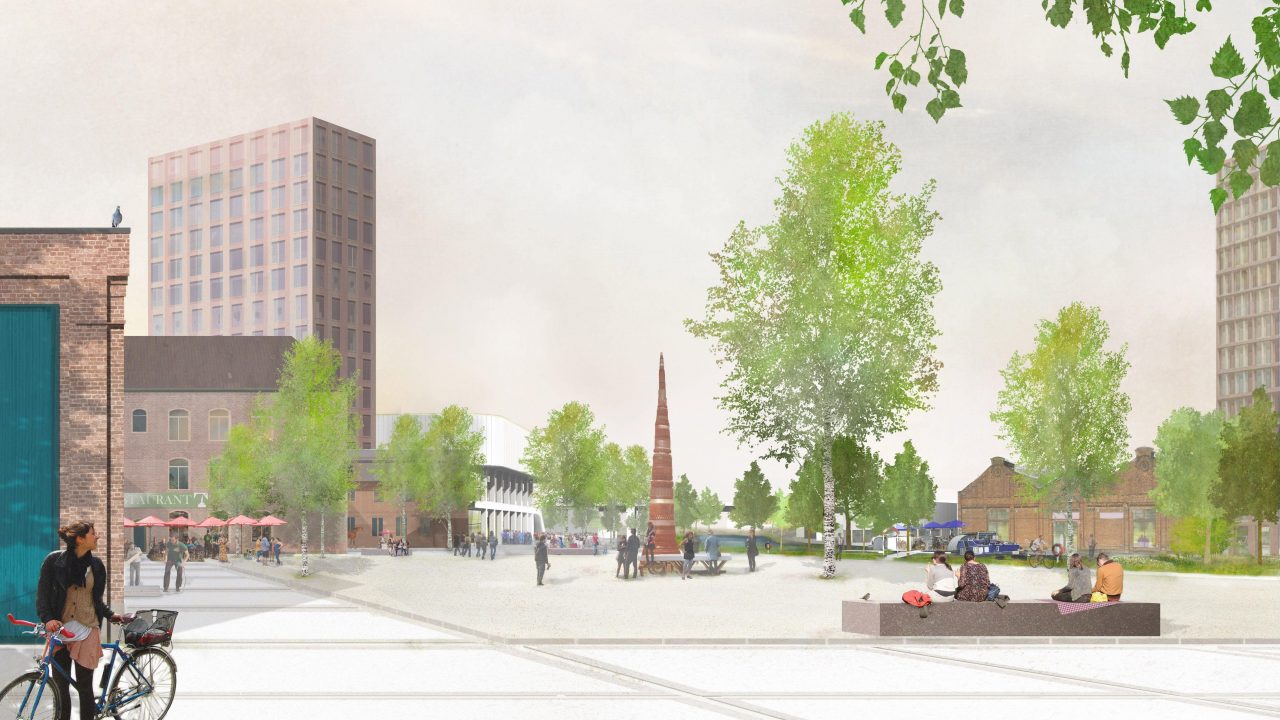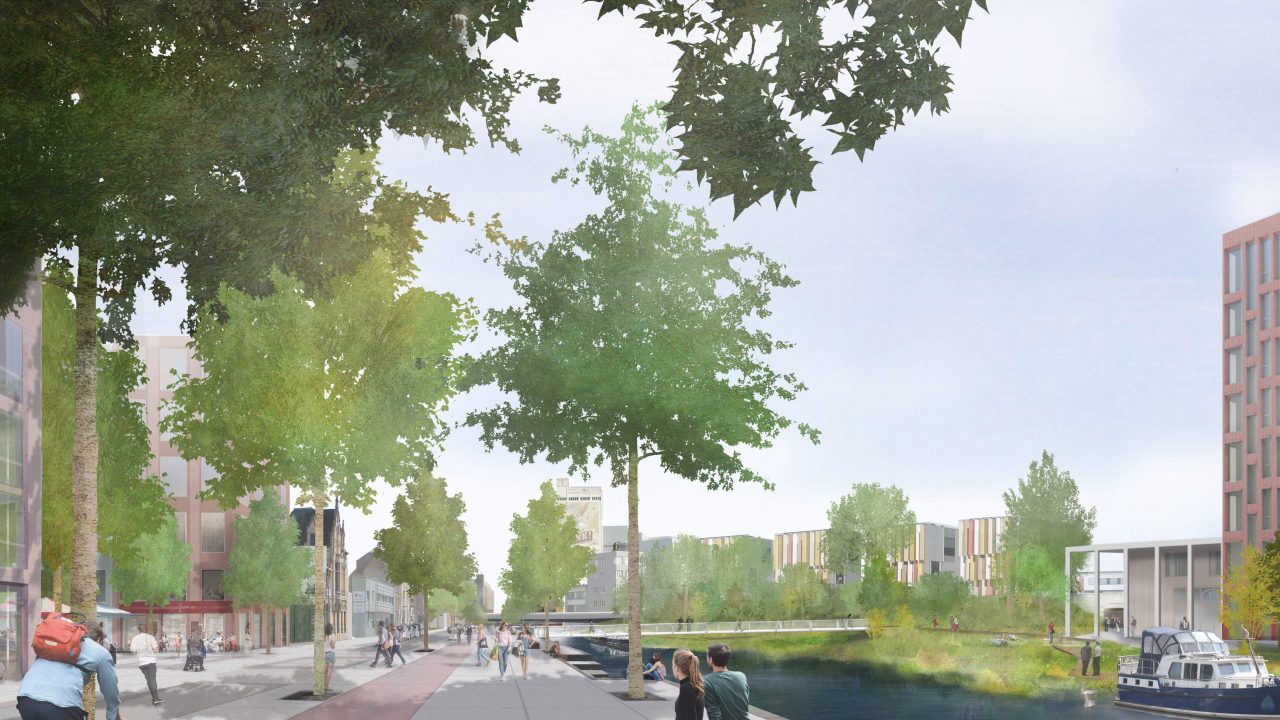 The existing warehouse and industrial structures, preserved where possible, provide a template that will serve as stylistic inspiration for future designs and new building additions. The warehouse and industrial typologies, now accommodating a range of uses, give a unique identity to the Dender Area. At strategic locations, modest high-rise buildings are allowed. These buildings introduce a new typology to the low-rise city, denoting landmarks that anchor the urban waterfront to the river valley.
Program
Public Space, Infrastructure, Landscape
Collaborators
Common Ground, Ernst & Young, GSJ Advocaten, Urbino
Mission ORG
Urbanism, Strategic Planning, Masterplan
Team
Alexander D'Hooghe, Marcel Smets, Hendrik Bloem, Ellen Raes, Heinrich Altenmueller, Felix Schiettecatte