Gent 2030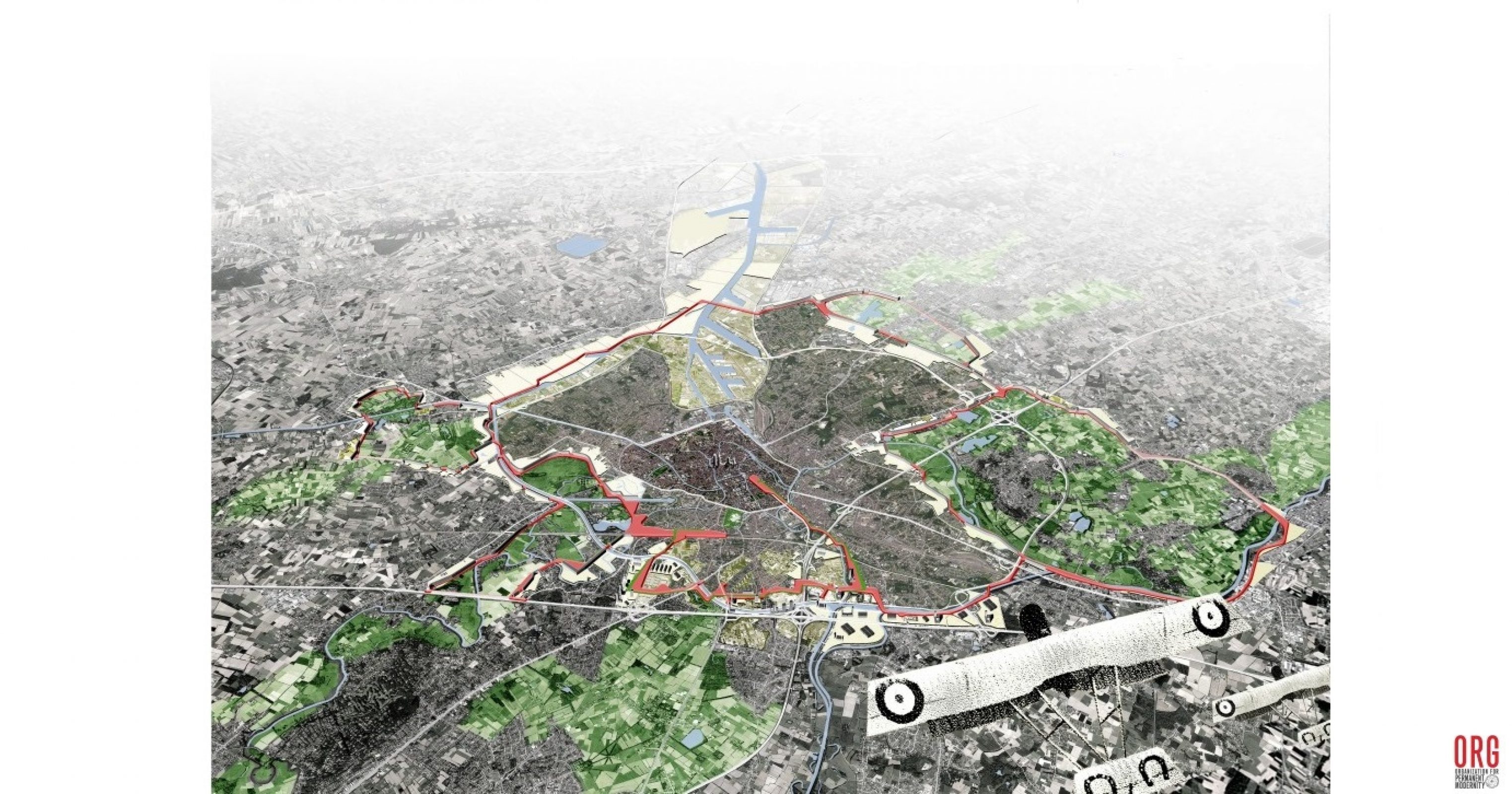 GENT 2030 is a city-wide plan for the metropolitan area of Ghent, Belgium (pop. 248,250). Ghent is the capital and the largest city of the East Flanders Province and is one of the four urban agglomerations that join to form the Flemish diamond (Brussels, Ghent, Antwerp, Leuven), a conurbation where over five million people reside.
The plan was initiated by key civic stakeholders from the business community (Confederatie Bouw Vlaanderen). Current city policy initiatives related to innovation districts, autonomous driving, and climate vulnerability were influenced by the Ghent 2030 city-wide plan. The plan addresses issues of the population (aging, immigration, and inequality), mobility and congestion, flood risks, and the spatial implications of new technologies. A series of pilot projects were identified in three strategic locations that turn the city's most pressing urban issues into opportunities for adaptation, growth, and development. The crux of the vision is a proposed intermediate mixed mobility corridor.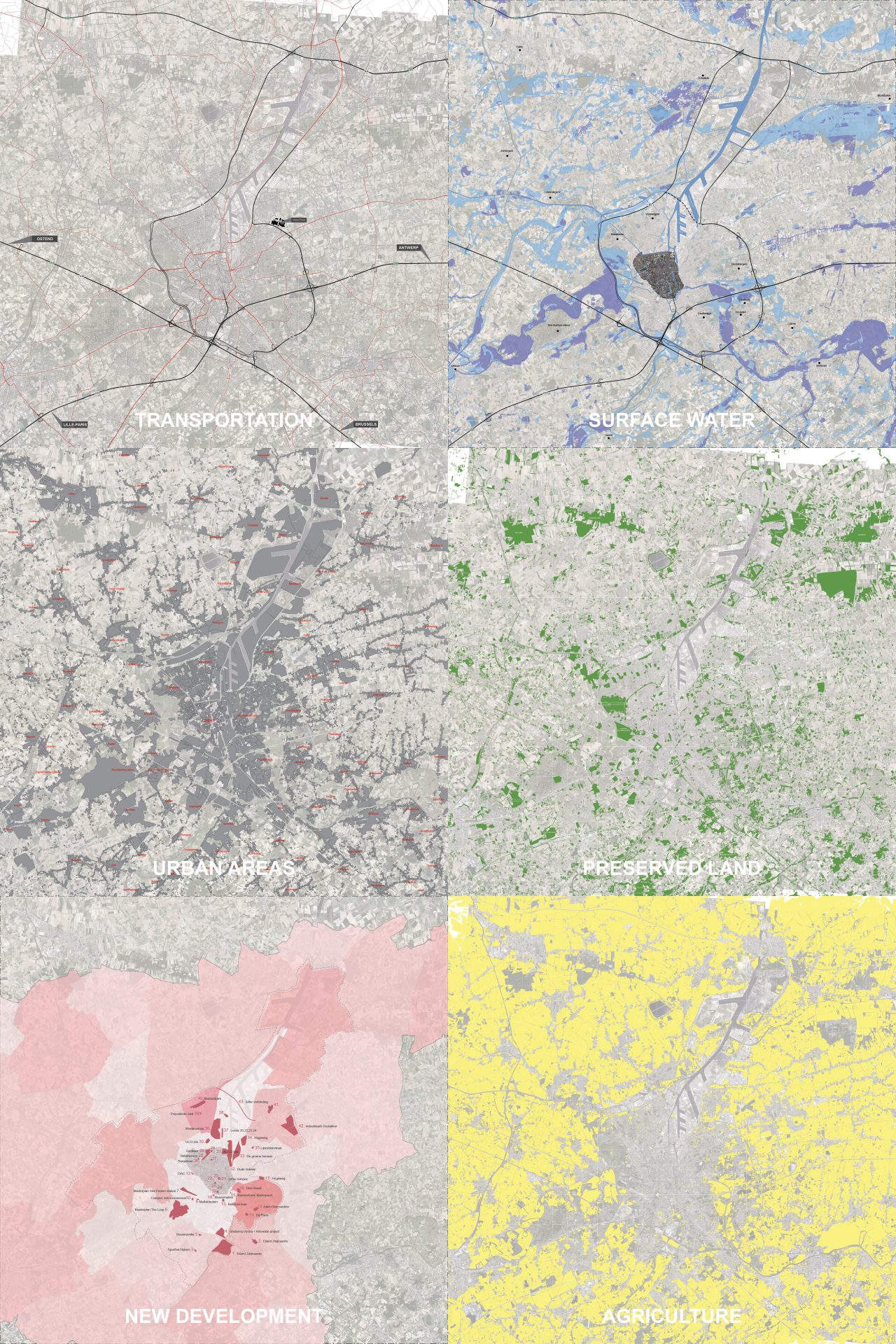 A secondary transportation network links the city's isolated metropolitan zones to one another and provides suburban connections to the pre-existing radial roads that enter the city center. This corridor alleviates the over usage of the primary transnational ring road (R4 and R40) which connects only a few privileged points in the city and as a result is often congested. In addition to stitching many city neighborhoods together and offering multiple modes of moving around the city, the new mobility corridor also creates new development opportunities.
The new corridor is built along existing industrial rail lines connecting ports and providing alternative transportation for goods in and out of the city. It flows alongside land which is at the highest risk of flooding and creates an urban growth boundary with mixed-use housing and new access points to numerous "floodable parks". The new corridor weaves through preexisting large-scale urban development providing a collective logistics infrastructure for Ghent's commercial, entertainment, and technology research district.
Program
Public Space, Residential, Transportation, Infrastructure, Landscape
Mission ORG
Urbanism, Feasibility study
Team
Alexander D'Hooghe, Aaron Weller, Pierre Dugardyn, Matthias Blondia