Urban design Lobroekdok
Lobroekdok Axonometry Plan
Lobroekdok project is a pilot section for the entire Capping of the Ring in Antwerp, of which ORG itself is the author. The segment is located in the north-east characterized by large-scale industry and infrastructure, the dominant presence of the Sportpaleis, and densely populated residential areas. The industry separates neighborhoods and fragments the urban fabric.
Today this often leads to conflicts. The roof offers the opportunity to reorganize the area, and to allow the conflicting residential and industrial programs to function compatibly alongside one another. The reclaimed space of the cap provides breathing space for the residential areas, space for new developments, and space to disentangle traffic flows.
The green zone of the cap also fills in crucial missing links in the ecological main structure around Antwerp. The design succeeds in reconciling many, often seemingly contradictory wishes in an integrated urban design. It combines supra-local solutions for mobility, infrastructure, ecology, and urban development with neighborhood functions and local amenities. This was only possible through intensive collaboration.
In the first phase, caps will be constructed on the Sportpaleis and Steenborgerweert. The proposal is organized around several "grains", soft ecological areas that connect different functions and programs. Generous new pedestrian esplanades and bike paths will run through this area and relink different parts of the city.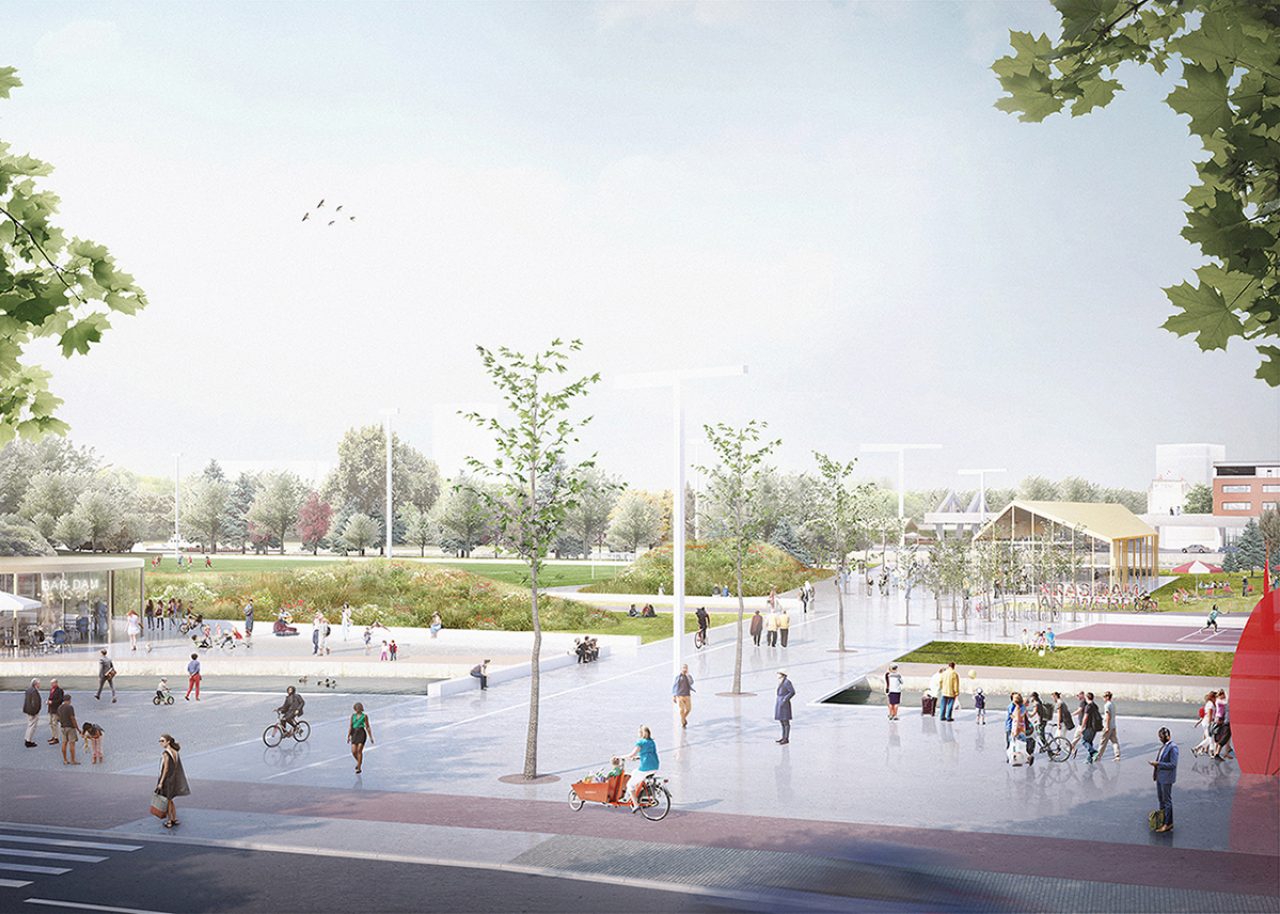 Lobroekdok View From Samberstraat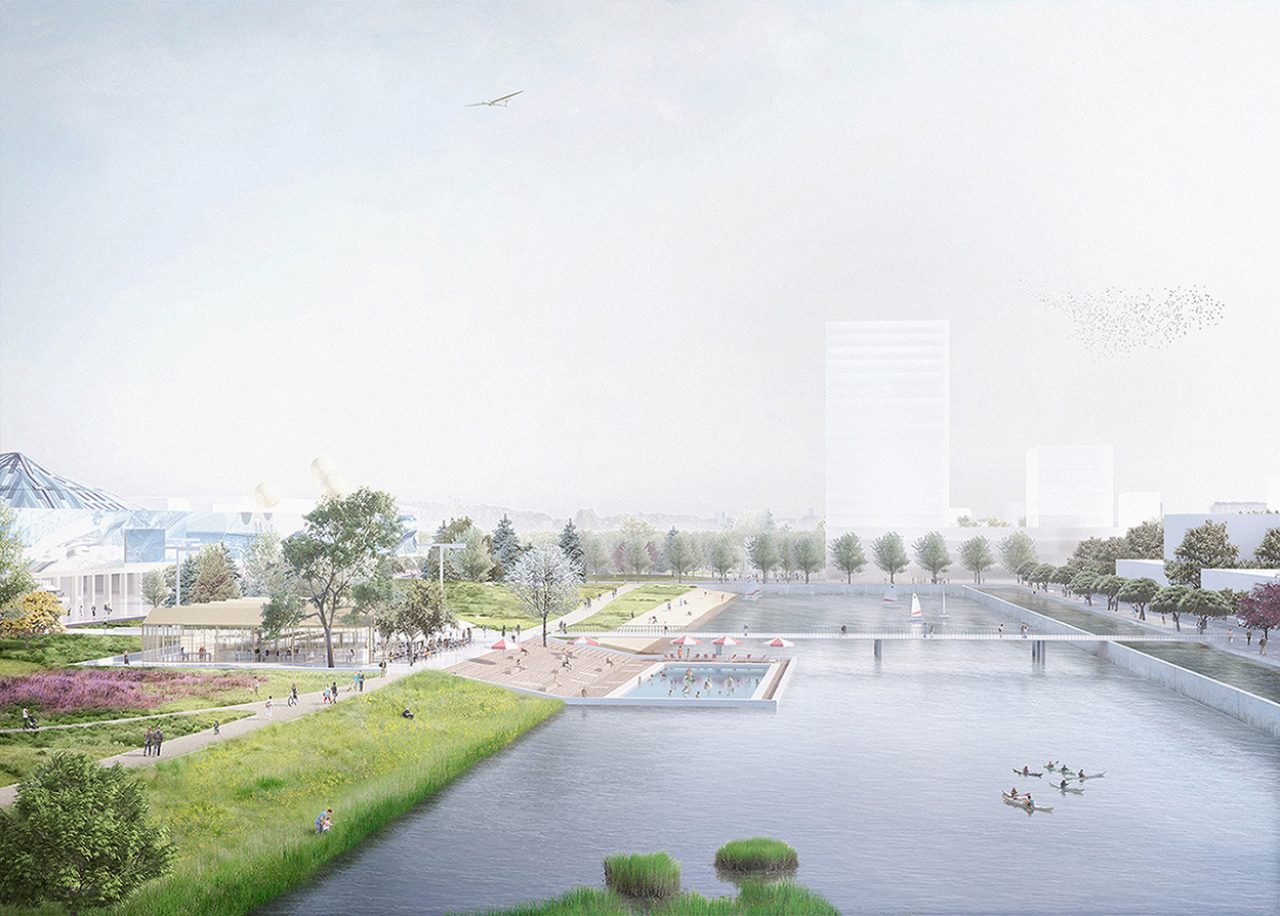 Lobroekdok View Of Sportpaleis
This network is detached from the existing car infrastructure to offer a high-quality, conflict-free environment. Where existing or newly planned infrastructure creates obstacles in this network, detailed designs are made to carefully adjust them to create long continuous connections. The proposed bike network is twofold: a high-speed bike highway on a regional scale and a slow network on the local level. A new public transit hub is integrated into this new bike and pedestrian network, interconnecting all transportation modes: train, tram, waterbus, and bike.
ORG curated the vision based on co-creation with residents, administrations, BAM, landowners, and entrepreneurs from the area. The spatial design has been used as a means of negotiation to find common ground between all stakeholders. This results in a generous urban space, serving the entire urban community.
Team
Alexander D'Hooghe, Hendrik Bloem, Tom Leenders, Sanne Peeters, Nitay Lehrer, Doras Alver, Jana Coeckelberghs, Lavinia Işan, Ricardo Avella
Clients
City of Antwerp, Flemish Government
Mission ORG
Urbanism, Masterplan, Feasibility Study, Stakeholder MGMT
Program
Public Space, Transportation, Infrastructure, Landscape