Resiliency Masterplan Jersey City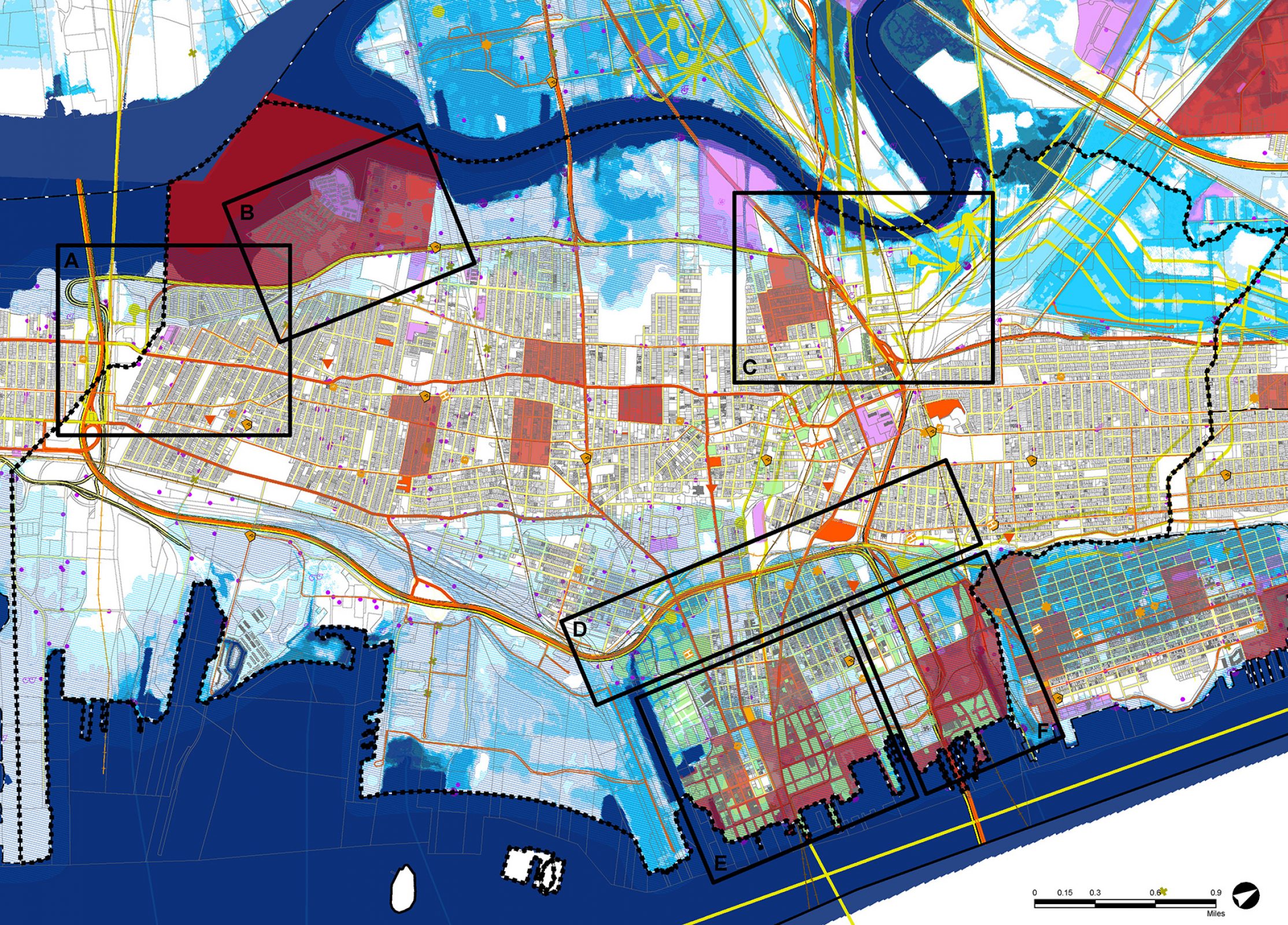 Jersey City Resiliency Masterplan
The City of Jersey City (pop. 264,290) is part of the New York metropolitan area. It is bounded on all sides by tidal water bodies – Hudson River and Upper New York Bay, Hackensack River, and Newark Bay – that flow toward the Atlantic Ocean. Financial and service industries as well as direct rapid transit access to Manhattan in New York City have made the Jersey City waterfront an important regional central business district.
Considering past storm events, namely Super-storm Sandy (2012) which inundated over 39% of the city's land area, and future storm predictions, the City of Jersey City initiated a study to develop a framework to protect and adapt against future flood risks.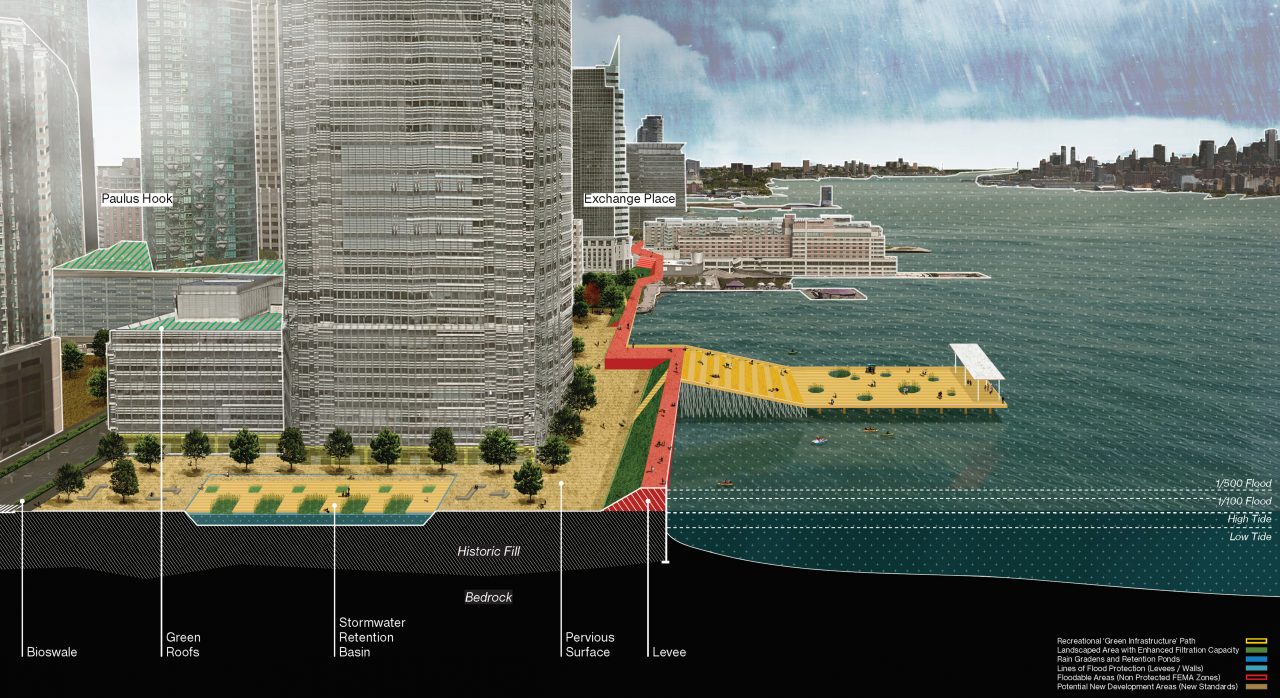 Jersey City Resiliency Masterplan Downtown section
ORG, working as a consultant to Maser Engineering, helped map and analyze the city's social, geographic, and economic strengths and vulnerabilities to identify flood protection measures that will be most effective in the near and long term. Multiple scenarios of coastal flooding mitigation (line of protection) and rainwater green infrastructure were located and considered as a networked system. As a network, the interventions could be coupled with other urban systems, such as transit, open and recreational space, and other cultural, public, or private development projects.
Location
Jersey City - NYC, US
Program
Commercial, Public Space, Infrastructure
Collaborators
Maser Engineering, Matrix, Goldstein Architects
Mission ORG
Urbanism, Feasibility Study
Team
Alexander D'Hooghe, Kobi Ruthenberg, Aaron Weller, Daniel Haidermota
Clients
The City of Jersey - Department of City Planning