Maritime Systems

The development of large-scale offshore, multifunctional infrastructures and coastal planning strategies can provide many services, such as blue energy, environmental resiliency, aquaculture, blue tourism - working to create a successful future for our oceans and lakes. Maritime resources can be harnessed and accessed through systems that increase productivity and sustain ecosystems. While new projects are poised for the future, they require large investment and wide support to get built.
ORG has developed a process that clears a path to get projects realized. Infrastructure investments stay on time and on budget through carefully curated co-creation and stakeholder management and implementation strategies.
Areas of Expertise and Focus:
- Repurpose Existing Infrastructures
- Manufactured Islands
- Coastal Planning & Protection
- Ports
Repurpose Existing Infrastructure

There is a growing number of abandoned offshore infrastructures in seas and oceans. Aging offshore infrastructures, especially in the North Sea and the Gulf of Mexico, high costs associated with offshore decommissioning processes, and environmental, health, and safety issues are some of the problems associated with abandoned offshore infrastructure. On the other hand, macro trends in the oil industry and renewable energy sector show a focus on offshore opportunities. Worldwide, there is a huge market potential for offshore energy infrastructure decommissioning. In addition to that, policies and governments (especially in the US) are focused on cleaning up abandoned oil wells nationwide (for instance, through rigs-to-refs policy that has been in practice for many years). Governments are jumpstarting offshore renewable energy projects and taking coordinated steps to support rapid offshore wind deployment.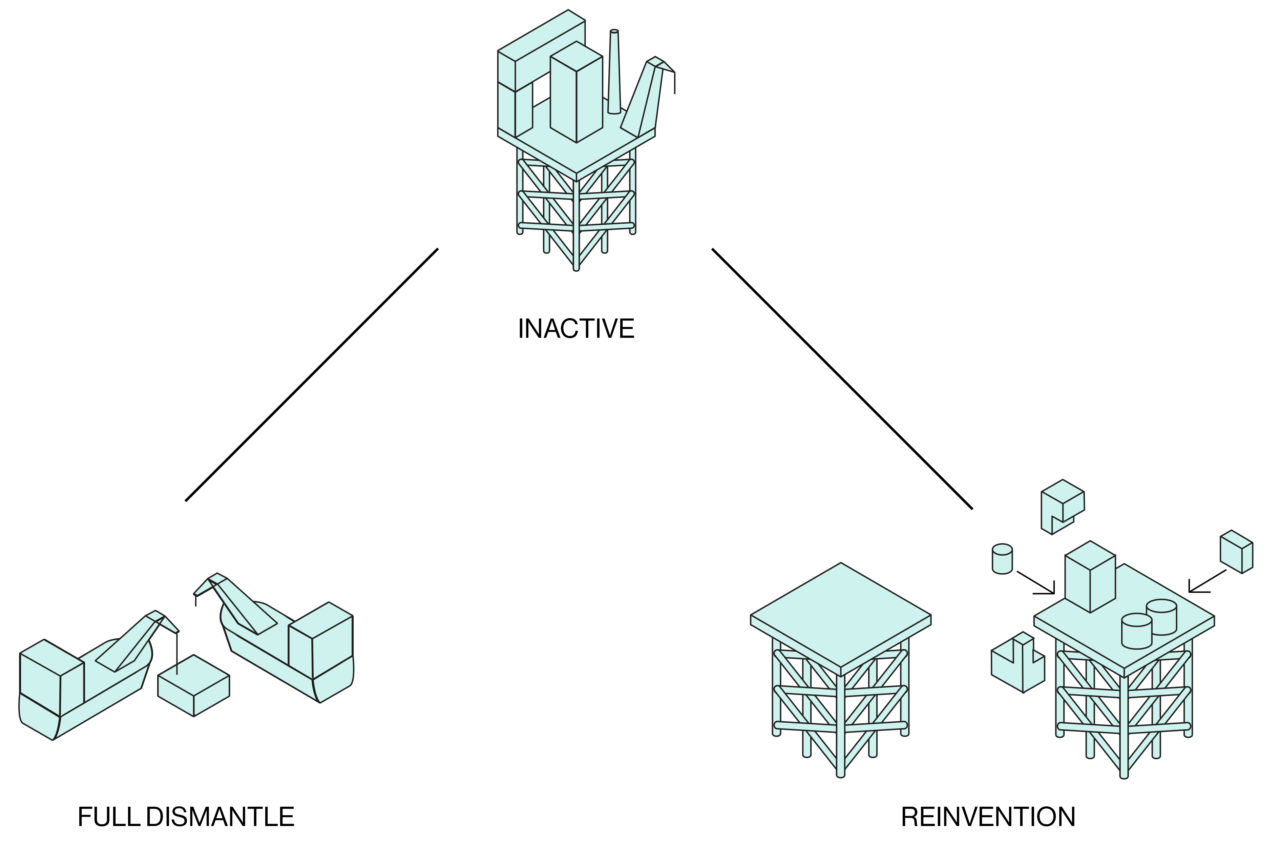 Rig decommission potential
ORG is actively working on repurposing offshore infrastructure. While developing these projects, we are supporting Blue Economy development - since offshore renewable energy projects are creating jobs, strengthening the domestic supply chains, and supporting critical research, development, and data sharing. We are aware that repurposing has economical, environmental, social, technological, and infrastructural benefits.
The synergy of different programs crates added value to offshore repurposing. Through feasibility studies, and taking into consideration site-specific features, we are analyzing different programs clustering options to get to the optimal solutions with added values and synergy benefits.
Furthermore, we put special attention on site analysis and comparison. We are assembling a team of experts covering a whole range of knowledge on various aspects of marine development. At the same time, while working on offshore infrastructure repurposing projects, ORG is collaborating with local stakeholders and experts.
Manufactured islands are landscape infrastructures of the future. Lack of available resources (mainly energy and food) on land shifted focus to the sea. ORG is aware of the potential that our seas and oceans have. At the same time, we analyze the environmental services and make sure that ecological goals are achieved. We engage with experts from multiple fields to achieve these goals. Multifunctional manufactured islands can have public and environmental benefits for coasts. These marine infrastructures can provide a multi-functional, integrated response to the climate challenges that we are facing. For instance, artificial reefs can help to protect the coast, restore habitats and enrich biodiversity, sandbanks with aquaculture for coastal protection and food production - structures with energy storage, desalination, and aquaculture - etc.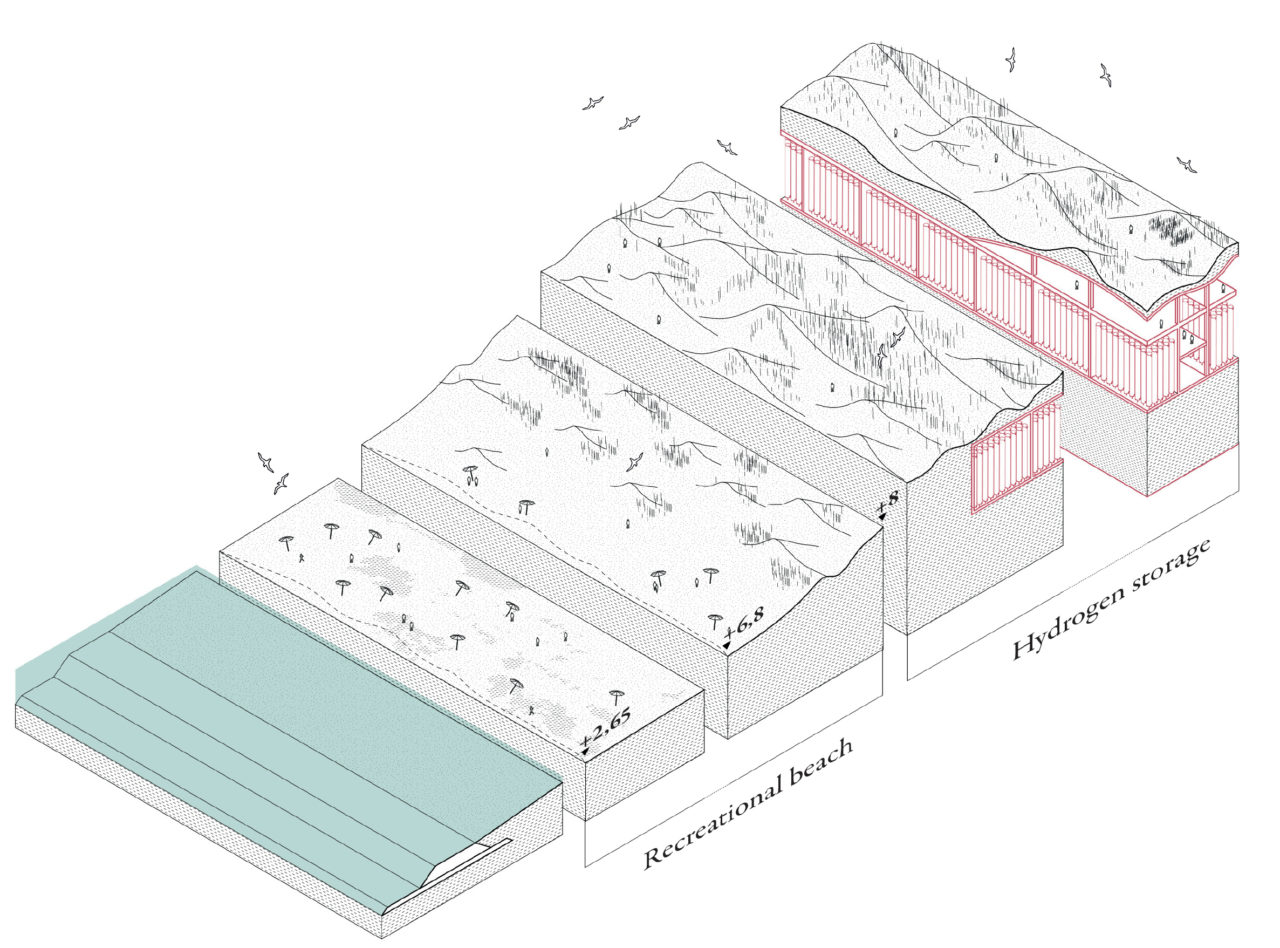 Cross-section showing the coexistence of multiple programs and interests - Energy storage, a quite innovative solution, generates space for ecology and recreation
Manufactured islands rarely reach the realization phase. This is not only due to economic and technical reasons, but also because too little attention is paid to social support and spatial integration. Our focus is, therefore, in addition to a spatial study, also on the incorporation of a co-creative aspect in which both supporters and opponents are involved from the very beginning in the design of these marine landscape infrastructures.

ORG research team has created a generic toolbox that can be used co-creatively for the creation of multifunctional marine landscape infrastructures around the world. A participatory strategy can then be used to invite co-creators to help shape an artificial island. As these islands have a dynamic character (the challenges they have to meet can change), the development strategies conceivable today are projected on a time scale. The future will show which course will be followed. Through a catalog of functions, and in consultation with experts, ORG builds knowledge about spatial, technological, economical, ecological, and social aspects of artificial islands. Our teams can develop a whole range of multi-functional programs to augment and diversify vulnerable, singular project features into a collective, high-functioning system. We are integrating multiple functions at sea, such as sustainable coastal protection, sustainable energy production and storage, freshwater production, sustainable seafood, and strengthening biodiversity.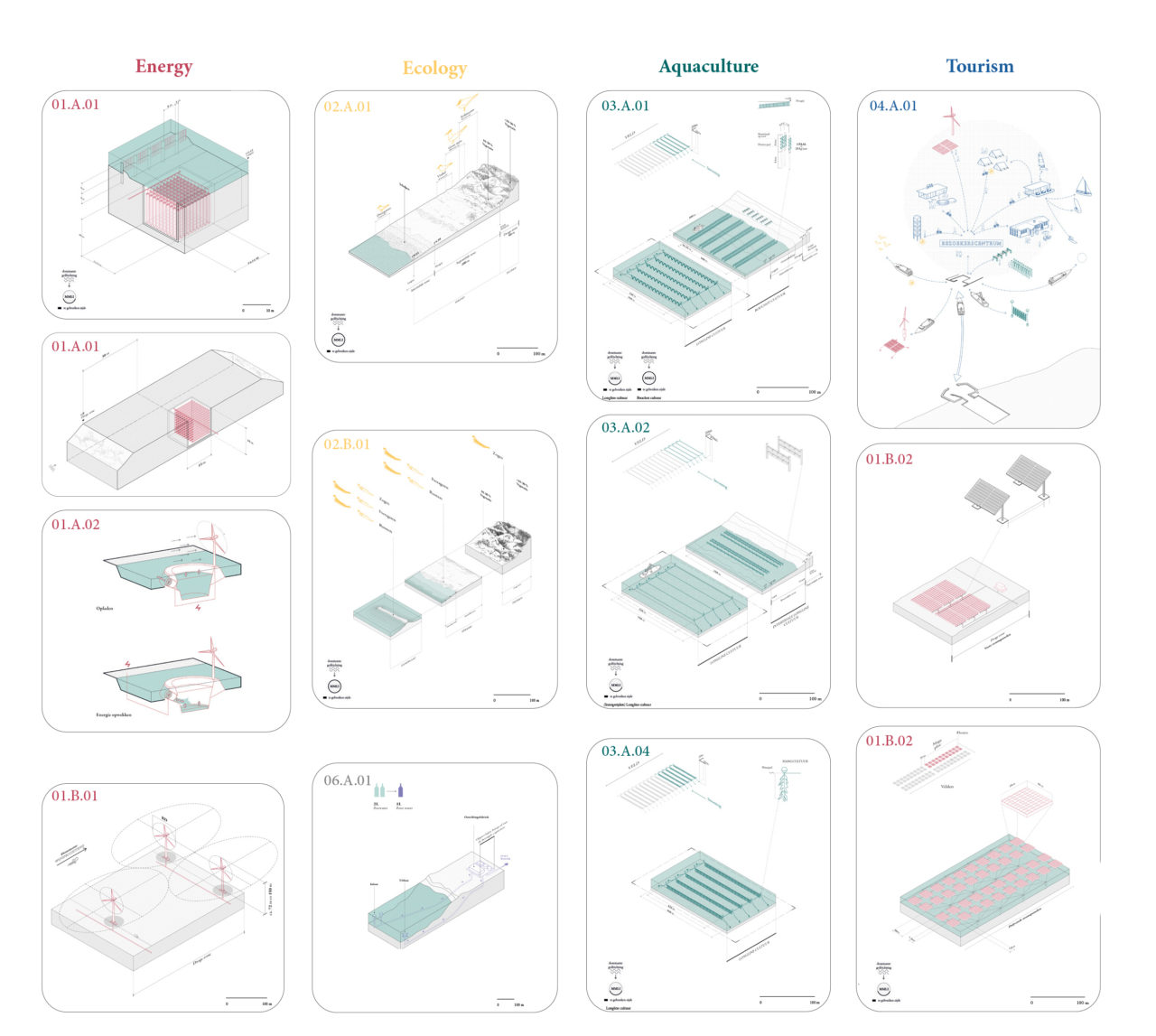 For each function we are doing analysis and reveal the spatial requirements needed to support the specific function - Investigating the spatial constraints for the various programs and testing them
Coastal Planning & Protection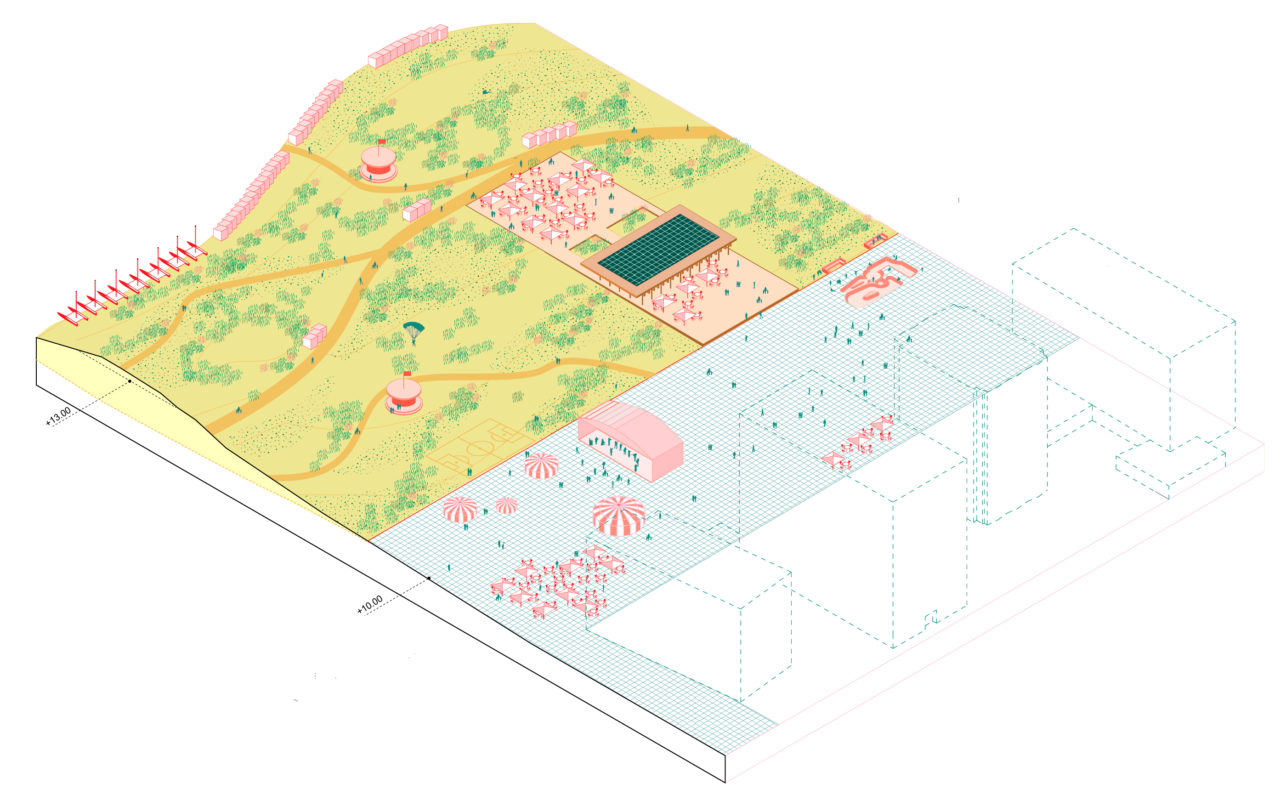 The coastline of tomorrow is safe, resilient, and multifunctional. Marine coastal ecosystems are crucial to human populations in reducing disaster risk. ORG has experience in successfully guiding and realizing large-scale, complex coastal-related projects. We have developed a co-creation methodology specifically for the realization of supported multifunctional, large-scale projects, and coastal protection measures. Involving many stakeholders in collective knowledge building is the way to support preferential project decisions. We solve the uncertainties, which are characteristic of long-term projects, with the strategy of the unavoidable measures taken by all parties to achieve supported and incremental development. We are looking into many possible future scenarios and adaptive measures that grow with future developments. Together they form complex coastal planning and protection projects.

Stakeholder mapping - Involvement of the wider base of stakeholders including the public is essential for a successful large scale landscape infrastructure project - During multiple design sessions, exhibitions and extensive discussions, the design is being reformed by the received input
ORG stands for ambitious realism. We make sure that projects are developed on the highest possible level while staying realistic - since we guarantee that the preferential decisions are policy, technical, and economically viable. While working on this, our previous experience of working and researching ecosystems services, Blue Tourism, and coastal ecology is very useful.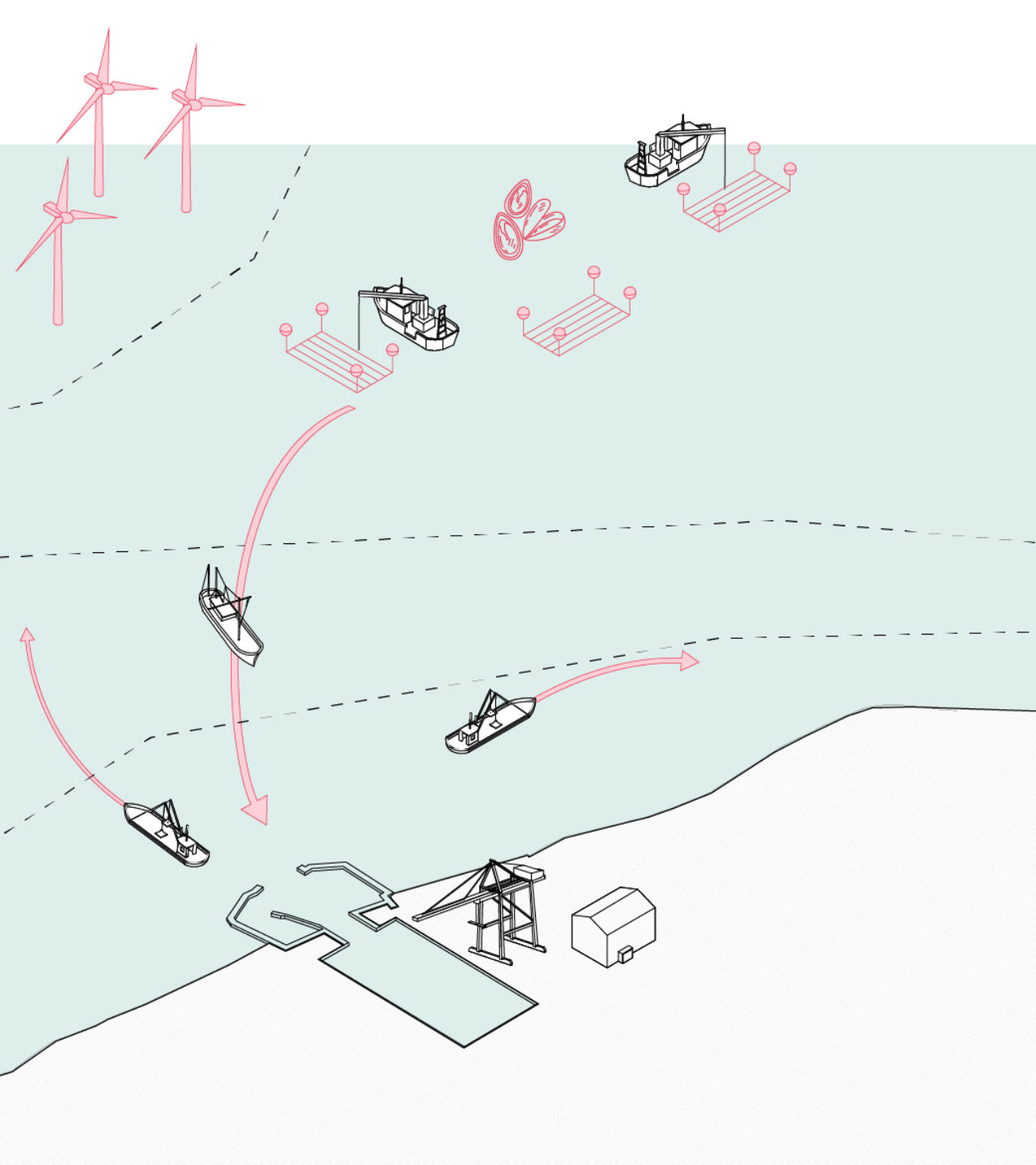 Ports are important connecting infrastructure between Maritime systems and land. We perceive ports as multimodal hubs for sustainable and smart mobility. Sustainable and productive maritime and inland ports are crucial points for Maritime and special economic zones development. In ORG, we develop ports in order to boost seamless and highly efficient logistics operations, for integrated sea/river-port-hinterland connections and to enable modal shifts and system multimodal passenger mobility and freight transport. We perceive ports from a wider socio-economic perspective, covering sustainable and smart mobility, technical, operational, economic, environmental, and social aspects, relevant to shaping the green ports of the future and their integration with other sustainable transport modes, the hinterland, cities, and urban mobility. We make sure to develop productive ports that are facilitating renewable energy production and transportation, sustainable distribution, and processing.
Related Updates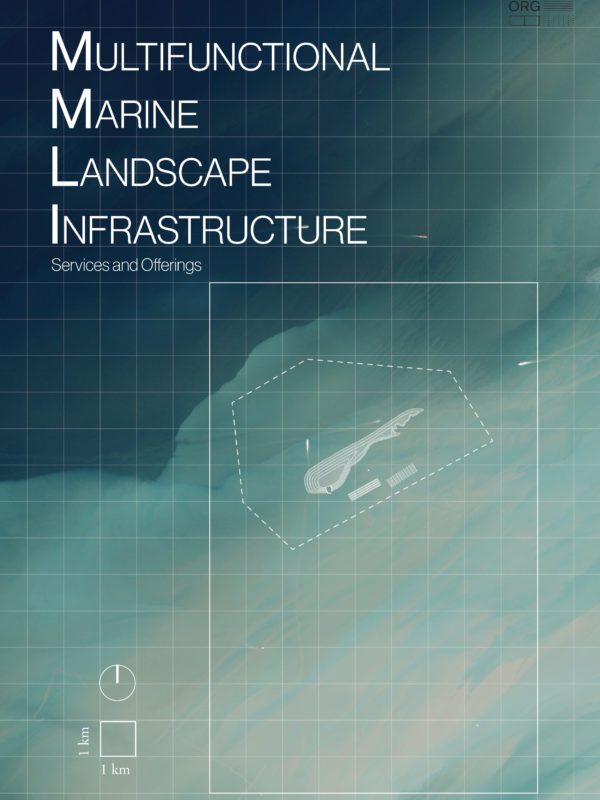 Multifunctional Marine Services & Offerings
11.2021
Book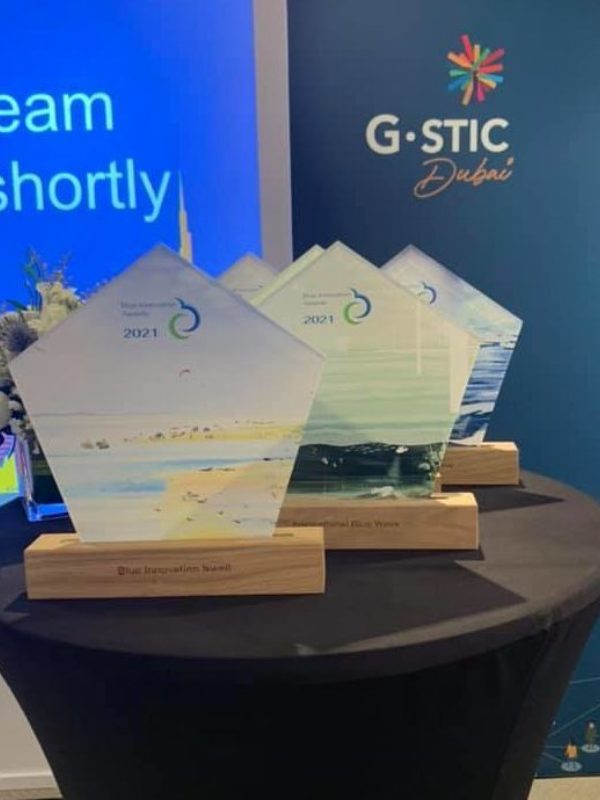 ORG is awarded with the Second award for Collaborative initiatives on the north sea
11.2021
Awards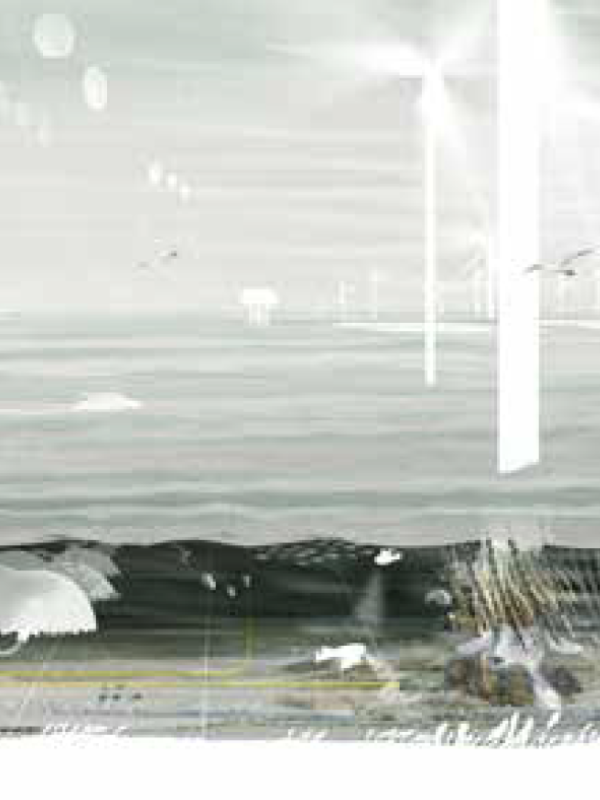 Over Coffee with ORG: Talking Design for Public Value at Sea
07.2021
Interview