Manufakture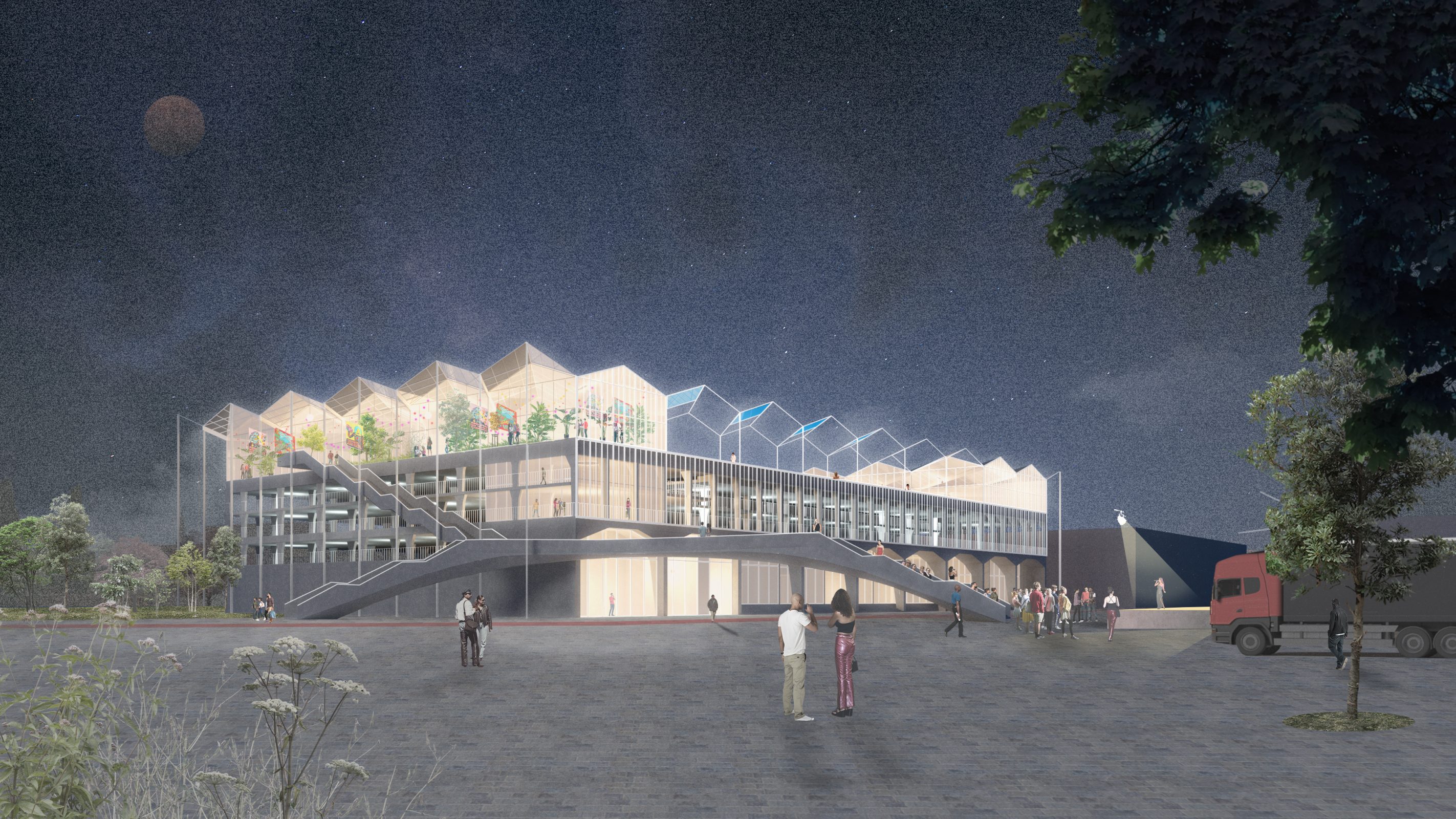 Manufakture is the second architectural step towards realizing the masterplan "Abattoir 2020," as designed by ORG. The masterplan developed an urban and architectural strategy for the conversion of an industrial slaughterhouse into a mixed-use industrial, commercial, and residential urban environment.
The first market building (Foodmet) was completed in June 2015. The project includes industrial meat production, various rentable market stall options, logistics and parking spaces, and a commercial farm (43,000 ft2, 4000 m2) on the roof, with adjacent retail including a farm-to-table restaurant.
The Manufakture program was divided into three distinct categories, for the ground floor, more production spaces are allotted for Abattoir, which has successfully expanded to capacity. The second and third floors are dedicated to parking. Relocating the parking spaces into a building will clear the site from free-standing parking and allow more outdoor market spaces. On the roof, similar to the roof of the foodmet which was turned into an aquaponic urban farm, Abattoir wanted a special, crowning activity. A public swimming pool and fitness facilities are designed in an airy space that is partially enclosed, partly outdoors. The Manufakture building takes an extremely important place in the realization of the large square. More than the other warehouses, the Manufakture itself forms the southern boundary. To give the development of the square more permanent qualities, the site activates the public domain with the programming on the ground floor, while it is also the link of connecting paths.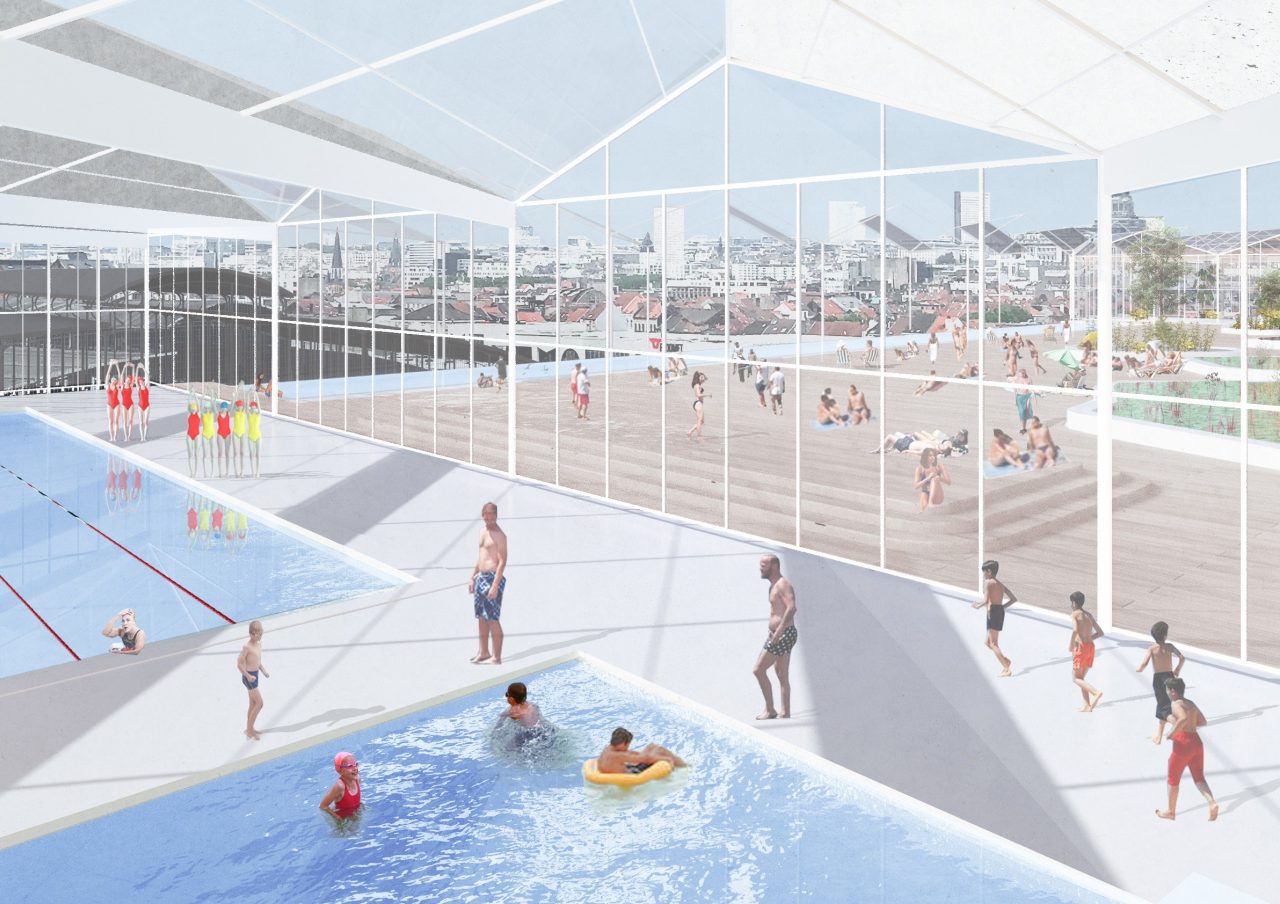 Our design of the building expresses a very simple and yet expressive primeval concrete structure, consisting of 2 platforms, forming a clear "permanent" structure. A steel cloth is draped over this structure. This metal veil not only appeals to the iconic steel architecture of the covered cattle market, but it is also perfectly equipped to adapt through the principles of circular construction programming, now and in the near to distant future. Through our approach to materials, light, and heavy balance in a generous, orderly gesture. Public entrances are aligned intentionally to activate the large square. Through a reflection in the eaves of the building, swimming is visually connected down to the square. The design of a monumental staircase is a jewel is worn by the Manufakture, with a strong physical connection directly created between the roof and the square.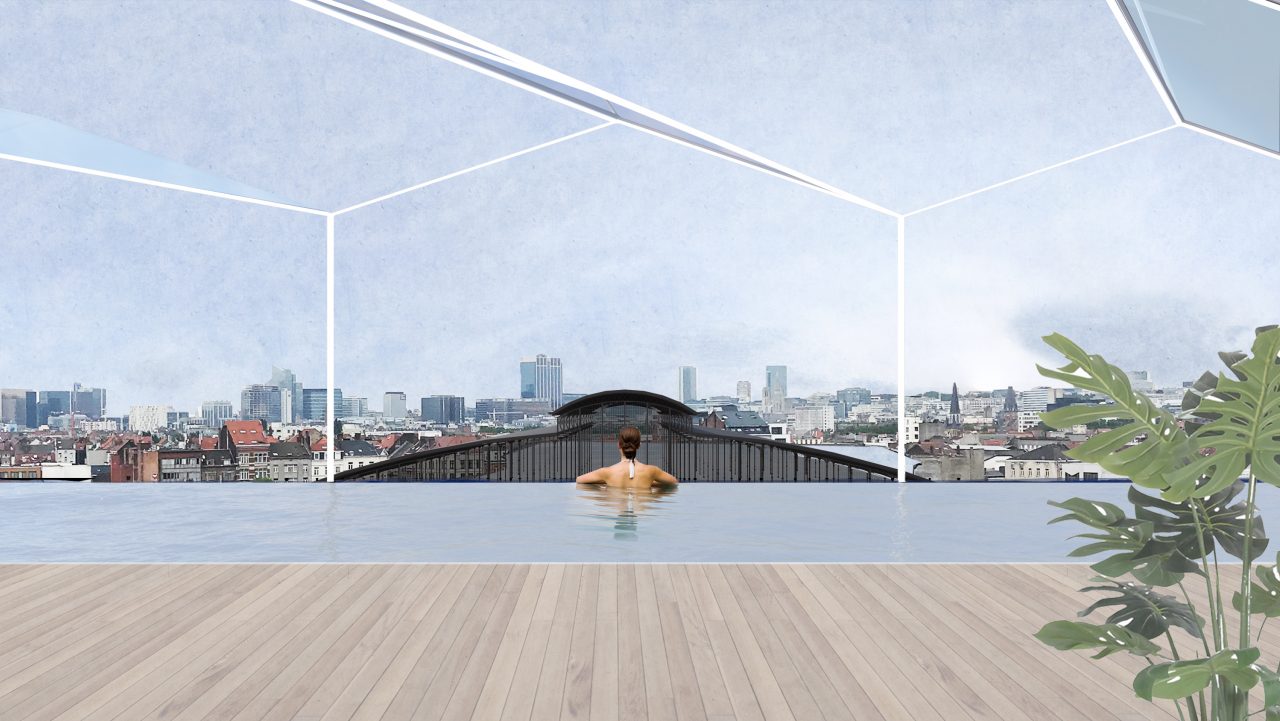 View outdoor swimming pool
Location
Abattoir, Anderlecht, Belgium
Area
23.200 m² industry and parking + 8.700 m² swimming pool
Program
Commercial, Public Space
Collaborators
Wilk Salinas Architects, Witteveen+Bos, Lateral Thinking Factory
Mission ORG
Architecture design, Competition
Team
Alexander D'Hooghe, Luk Peeters, Natalie Seys, Ysaline De Lobkowicz, Agnieszka Winiarska, Nitay Lehrer, Doras Alver